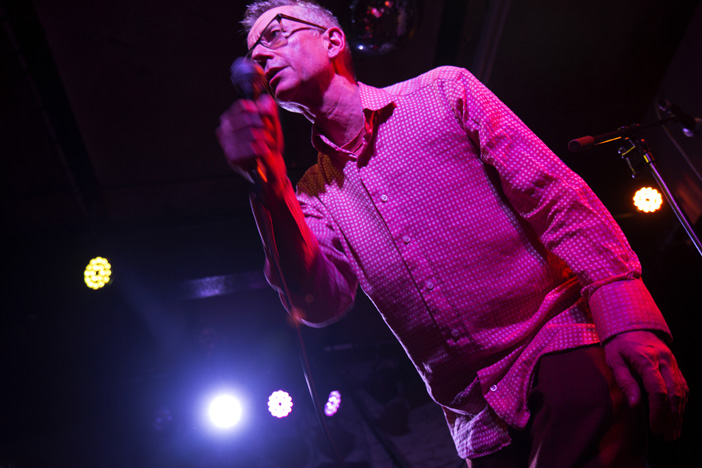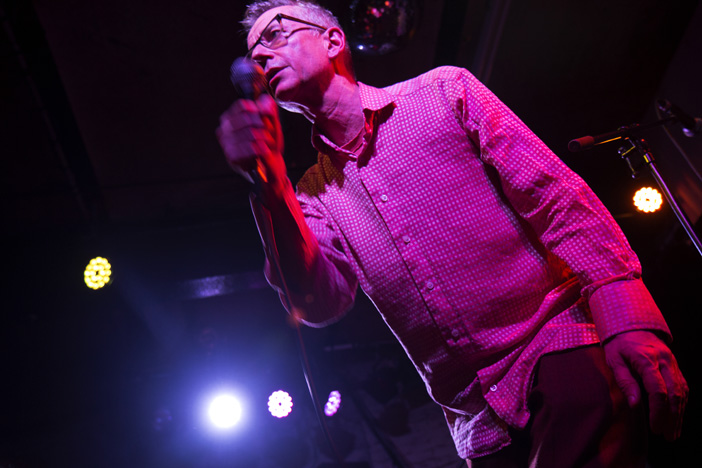 Some came for the music, some came for the cause. Others possibly wandered in while waiting for a cancelled train. In any case, the Green Door Store underneath Brighton station was an ideal location for a benefit gig supporting Bring Back British Rail – a campaign group pushing for the railways to be brought back into public ownership.
When local comedy punks The Lovely Brothers set things in motion the room was already as busy as a rush hour Victoria train, just with more smiles all round. The five-piece delivered a short but sharply satirical blast of punk-meets-vaudeville which was over before anyone quite realised what was happening.
Next up were punk-folk rockers Blyth Power, possibly the most apt act ever to perform for such a cause. The band is named after a train, their guitarist is a train driver and the lead singer (who doubles as a drummer) is a loud and proud trainspotter. Never have historical narratives about railways sounded so anthemic.
Ellie Harrison, the founder of BBBR who had come down from Glasgow for the occasion, got up next to say a few words about the campaign and to thank the organisers for putting on what was the group's first ever benefit gig. Turns out the night raised £700, so she seemed suitably pleased.
Pressing on, with a schedule that seemed to run unnervingly to time, we were treated to a surprise turn from singer songwriter Robyn Hitchcock. Though he only got ten minutes on stage (being a late addition to the bill), the former Soft Boys frontman squeezed in a mini set of his very-English psyche-folk tunes including, of course, 'I Often Dream Of Trains'.
John Hegley, who also compered the proceedings, rounded off the night with a mix of oddball ditties, sardonic one-liners posing as poetry and some genuinely inspired wordplay. Assisted by Jane Ireland on mandolin, Mr Hegley – also a trainspotter it turns out – seemed more than capable of getting a weekend crowd at a nightclub going with a spoken word show.
In the days that followed, both Caroline Lucas and Jeremy Corbyn were in the press reaffirming their commitment to renationalising the railways. Things move quickly it seems – except for trains.
Green Door Store, Sunday 20th December 2015
Words by Anthony Stranger
Photos by Ashley Laurence