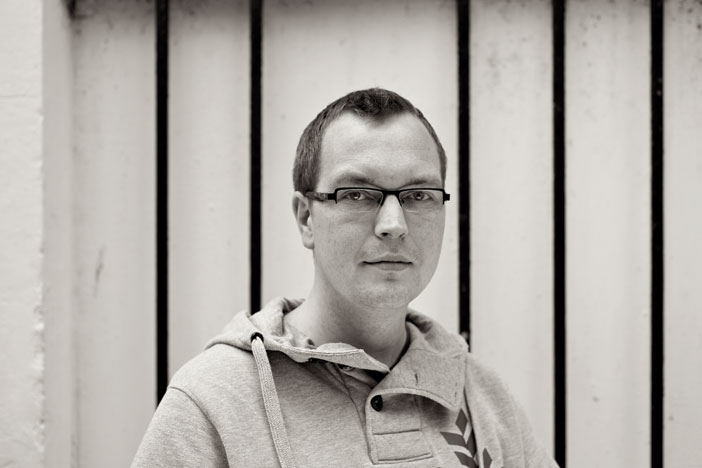 While Brighton Festival fills the major theatre venues, the Fringe offers hundreds of opportunities to catch surprising shows in the city's hidden, backstreet spaces. James Turnbull, producer of Brighton Fringe's newest venue The Warren, talks to us about rooftop location-scouting, injecting culture into West Street and "kissing the wall".
We've never heard of Wagner Hall – how did you find it?
We looked at a lot of places. We started off with Google Maps, scanning the streets of Brighton and singling out interesting buildings that we didn't recognise, then heading down for a nose around. We knew of the Wagner Hall but it took us a while to track down the owner, then five months of negotiations to secure it. It was perfect. It hasn't operated as a theatre for 20 years or so but it has everything in place, from the large stage to the back bar. It has a gorgeous garden too.
Has it been closed up for all that time?
It was used as the police's HQ during the last political party conferences, and prior to that it hosted the city's first ever drag pantos during the 1980s. The drag queens all used to kiss the wall outside the dressing room for luck before they went on stage – you can still see their lipstick marks. We'll be following in their footsteps come opening night.
West Street is renowned for a very different "late-night culture" – how do you anticipate that sitting with Fringe crowds?
We're aware of West Street's reputation but we really liked the idea of bringing the Fringe into the heart of the city. There's been a tendency for events to happen mainly in the North Laine/Old Steine/Kemp Town areas. We want to draw it out across Brighton. We hope locals will love how central we are and out-of-towners will love the fact we're only a short sprint from the train station.
Where does the The Warren fit in with the Fringe and the Festival?
Historically there has been a perceived divide between the Festival, which is synonymous with high production values and international acts, and the Fringe, which is more developmental, with emerging companies and work in progress. Over the last few years this line has blurred though. Under the new leadership of the festival and the guest artistic director system the programme has become less focused on bringing high quality UK companies to the city. There is a hunger from Brighton audiences to see this work so the Fringe is beginning to fill that gap – that is what The Warren is trying to do.
Is it just about putting on great events?
It was really important to us that people don't see this as somewhere to catch a show and leave, but as a place they can hang out, have a drink, meet friends and chat to performers. Half the fun of the Fringe is the buzz around the city and we want to be the place where everyone meets. We're running a Fringe Club with live music from Brighton bands, and we've spent a lot of time and money on creating an atmosphere, with fairy lights, cosy nooks and a village green feel.
Sounds like you know what you're doing. We take it you've got some previous in this area.
As Otherplace Productions we've been running the hugely successful Upstairs At Three And Ten in Kemp Town for five years, but we decided to branch out and add another venue to the stable. Upstairs At Three And Ten is great but it only seats 50 people. At The Warren we can accommodate 150. It was frustrating coming across great work that was too large-scale for Brighton's existing Fringe venues – now we're able to programme it.
There seems to be a lot of love for pop-up venues recently – what's their appeal?
Part of the magic of May in this city is experiencing new things – going to places you haven't been before, seeing things you wouldn't normally see. Having a new pop-up space in town creates that buzz around the Fringe. It's about going out somewhere different, seeing performances and meeting new people. It's not the easiest to start from scratch but the pleasure of building something special for Brighton has got us through.
Words By Nione Meakin, Photo By James Kendall.