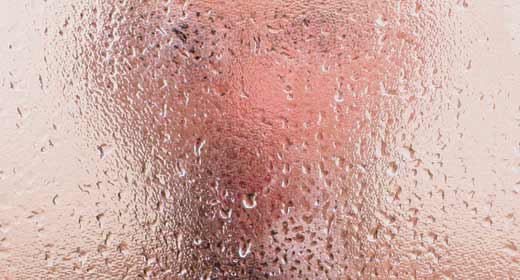 THE REASONS
Gay men can meet with absolute anonymity and have mute sexual encounters in saunas, and there simply isn't a heterosexual equivalent, unless you count Stan Collymore flashing his 4×4 headlights in some desolate car park. This expedition wasn't to participate in gay sex, nor do I derive any prurient thrill from watching others at it. But the sexual politics of the set-up is really intriguing and by definition a closed world to any heterosexual SOURCE readers. And the sauna is just round the corner from SOURCE Towers, which was handy.
THE EXPERIENCE
I told the man on reception I'd never done this before and he explained the set up of the place. There were cabins upstairs and downstairs, some with doors for couples and orgy rooms. A steam room, dry sauna and small swimming pool completed the facilities. The café was being refurbished unfortunately and was not currently open. No post-coital crisps and coffee for me, then. He said it was a bit quiet today. I asked about how it all 'worked' in there, and his advice was just to wander about and if I was interested to just kind of "enter a circle". I resisted the comedy gold retort. He also said that the accepted etiquette was 'no means no' but in the event of any trouble I should come and find him. How hilarious I felt now. I paid my £13, got a locker key and a fluffy white towel, which was to be my only preserve of modesty, and descended to the changing area. I can safely say I'd never felt so nervous in my life.
Two men were chatting by the lockers. Innocuous chat, about this and that. Cocks, bums and the like formed no part of the discussion. I was already finding it very difficult to place myself in the mindset of those for whom this was seemingly an everyday and unremarkable occurrence. I undressed and crammed my stuff into my locker, regretting buying my son's hamster a big bale of wood chips at lunchtime. I arranged my towel around my waist and headed for the shower, as was only polite before entering.
All squeaky clean and nice to know, I wandered out to the pool. I'd never seen sun loungers in a dark basement before, but a similarly towelled foreign gentleman smiled up from one. God only knows what my self-conscious smile back must have looked like. Probably that I was a bit mental, a diagnosis it was becoming harder to disagree with as every moment passed. I carried on past the cabins, one of which was open to reveal a skinny young man reclined on his front on a shiny brown vinyl mattress. His buttocks were proffered, but I found I was able to resist their undoubted charms. I hope he got lucky, though.
The dry sauna was empty, but I saw someone go into the steam room. I waited a moment and followed him in. No means no, after all. No means no. As I found the wooden bench around its circumference I could no longer see him or anyone else. Ordinarily I quite like a steam room as it goes, so I sat down, tightening the towel around me. As my eyes grew accustomed to the dank, steamy light it became clear I was far from alone. A cluster of gentlemen were congregated in a corner, all wanking and sucking each other's cocks. A couple of others were sitting on their own, just passing the time watching.
I started to feel very uncomfortable. Not threatened, not vulnerable, but a fraud. No one had made any actual approach to me, but then I'd only been there for about a quarter of an hour – I'm actually quite a good looking guy, you know. But the obvious fact that I didn't belong there made me feel very guilty, potentially prick-teasey, and possibly rather patronising. I left the room in a steam-induced sweat, dressed quickly and uncomfortably, and went to pick my kids up from their mother's. As I left, my final smile was returned to the pool boy, who was wandering about the place dabbing the floors with a grubby mop.
WAS IT WORTH IT?
Any discomfort I felt was at my own dishonesty – my journalistic and anthropological intentions had been at the possible expense and offence of others, as I watched agog like a kid in a zoo. But if anything, it made me slightly envious. If gay people can approach sex with such a casual and hassle-free approach, then good luck to them. To be able to pretty much guarantee sexual success without uttering a word would be many a tongue-tied heterosexual's dream.
SAUNA FACTS
– Gay men have been using bathhouses for sex since the 15th Century.
– The UK has a thriving men only sauna scene with sites in most cities.
– The establishments operate legally by charging for use of their facilities rather than any promise of sexual activity.