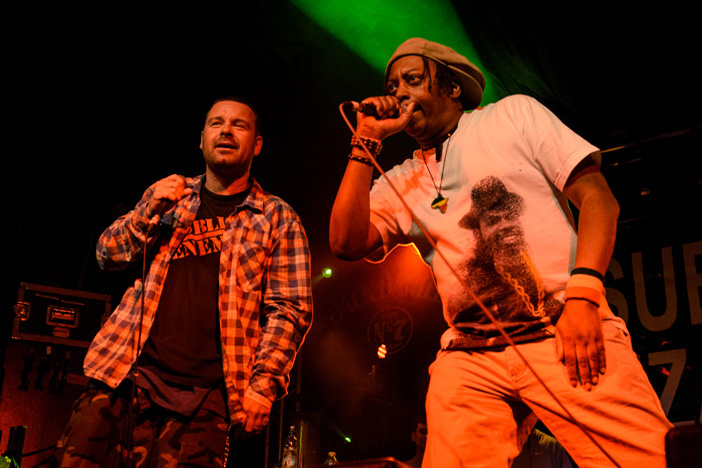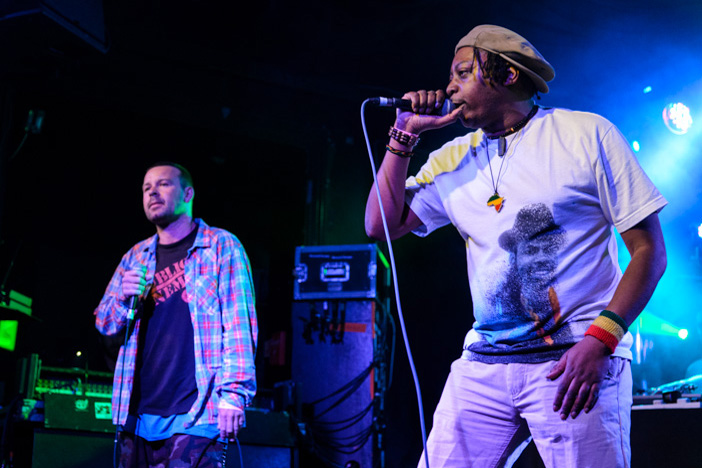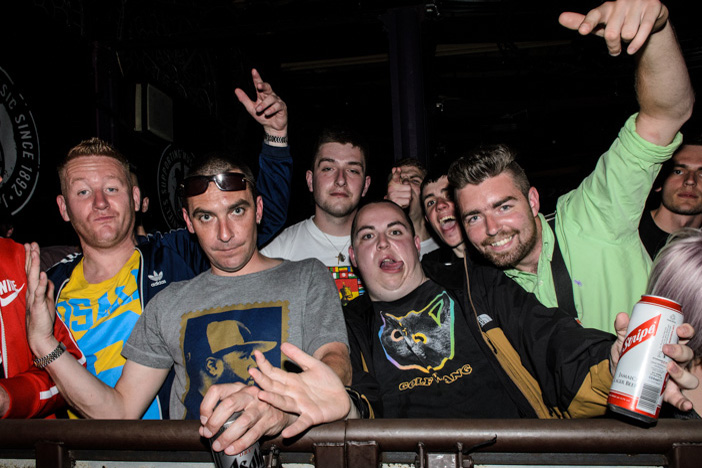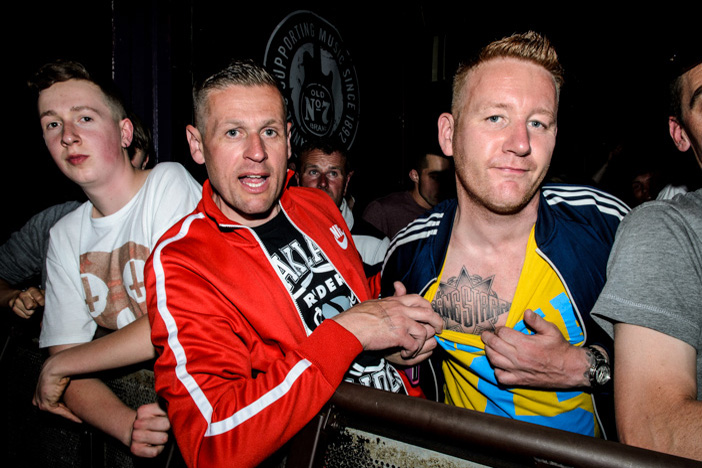 Warming things up for the night were local Donuts DJs who supplied a solid variety of hip hop classics that encouraged the early attendants to the front, always important. With support from local MC Enlish and Tom Hines (him from Brighton's longest running hip hop night, Slip Jam), throughout the evening to talk up the crowd and get the vibe going. Support came from local hip hop trio Sublime Wizardry, made up of producer Merlin and MCs One Native Son and The Remarkable One. The reason they were chosen to support is obvious. With a long dedication to hip hop, on point lyrics and solid production they got a great response from the crowd.
KRS-One has an unbelievable amount of energy. He stormed onto the stage to a raucous response, wasting no time before jumping into some classic tunes such as 'MCs Act Like They Don't Know' and of course 'Sound Of Da Police'. He knows how to rock a crowd and, backed by solid production skills from his son on the decks, owns the stage with the total confidence.
Signed tennis balls and frisbees are thrown out into the crowd, and two thirds into his set he climbs into the crowd to freestyle up close and personal with the fans. The night is rounded off with a cypher with local MCs and a surprise appearance of Fliptrix. After the show KRS-One sticks around to meet fans and have photos taken, and everyone leaves feeling satisfied. The legend continues.
Concorde2, Thursday 6th June 2013
Words and photos by Mike Tudor @ Studio85UK