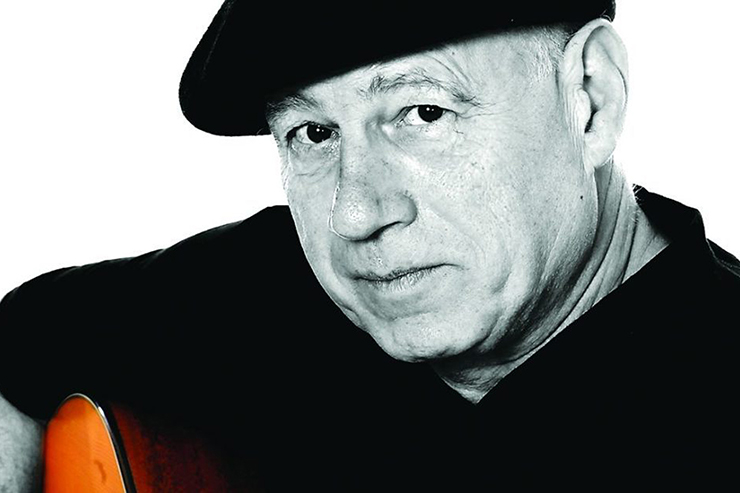 "I don't do slick," says Neil Innes as he bumbles onto stage, dodging mic stands and racks of guitars.
The fact he's surrounded by so many instruments seems incongruous, as if it were an experimental muso taking the stage rather than a man known for writing comical ditties. Even though he's joined later by other musicians, what we get tonight is essentially a one-man variety act.
Innes alternates between ukulele, guitar and keyboard, but the music is mostly a vehicle for his irreverent humour. He pitches in some good gags between numbers and mixes up the set with enjoyable introductions. We hear how his passion for collecting silly songs from the WW1 era inspired the anachronistic music he made with the Bonzo Dog Doo-Dah Band. Anyone who came expecting more than a few bars of Bonzos might have been disappointed, but, as he says, the band split up nearly 50 years ago.
We do get slightly more of The Beatles pastiches that Innes wrote for The Rutles, a fake band he devised with Eric Idle for a spoof music doc in the late 70s. And we're treated to a rendition of 'Brave Sir Robin', a tune Innes penned for the movie Monty Python And The Holy Grail. We also hear another song called 'Run Away' which never made it onto the film, though it seems it would have fitted in perfectly. It's all good fun, but these career highlights are over and done with before the interval.
Innes has a new album on the way and actually apologises for playing some of it. A few new songs take an unexpectedly political tone, one or two others feature enough gentle wordplay to keep us intrigued, but the more sincere tracks sit uneasily with the light-hearted larks that went before. He's joined on a few tunes by UK blues duo Rag Mama Rag, and even lets them have a few to themselves. Their slide guitar and washboard blues adds a touch of class to the music, almost to the point of being slick. It's fine as it goes, and it goes down well, but it's not really what we came for.
Innes tries to spark up the laughs later on by sticking a big plastic duck on his head, and gets Rag Mama Rag to join him for 'Come Dancing', a Mexican corrido parody complete with matching sombreros. "This is truly ridiculous," says a woman behind us, and it's not clear if she's laughing along or in disbelief. Neil Innes has always dabbled with the ridiculous, it's almost his forte, but mixing earnest acoustic music with comedy headwear makes for an uneven ride.
Komedia, Tuesday 9th October 2018