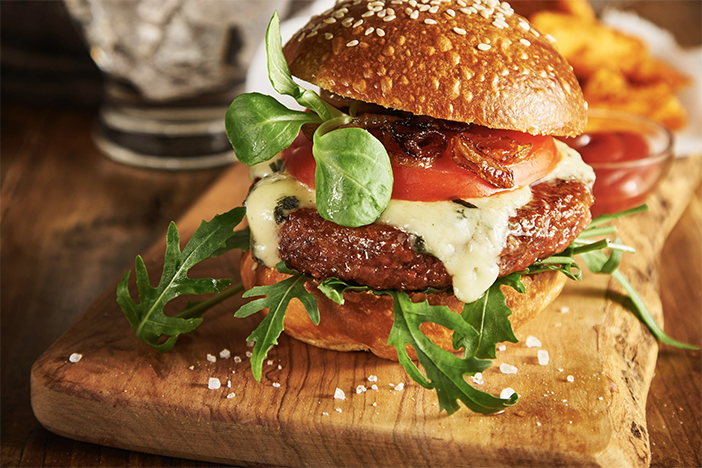 Vegetarians: do you like your meat substitutes to resemble animal protein? Do your saliva glands gush at the sight of Quorn pepperoni or does Linda McCartney's "Vegetarian Shredded Hoisin Duck" trigger your gag reflex?
If you're in the former camp (or if you're a veg-curious carnivore), then you might be interested to know that from Friday 25th May the seafront's Lucky Beach Café, and its sister venue Temple Bar on Western Road, will be serving "meatless raw 'bleeding' burgers" which they claim are "barely distinguishable from beef".
According to the press blurb, the vegan B12 Burger has "taken over two years working with UK scientists, chefs and farmers to create the burger, which sizzles, smells, tastes and bleeds like meat, but is completely plant-based."
So where does the "blood" come from? Beetroot juice, apparently, while other ingredients include coconut oil; soya, pea and wheat proteins; mushrooms; herbs and spices.
We haven't tried it yet, but we hope it lives up to the hype. We'll report back on social media when we do.
For further details, see www.movingmountainsfoods.com
www.luckybeach.co.uk
www.thetemplebar.pub