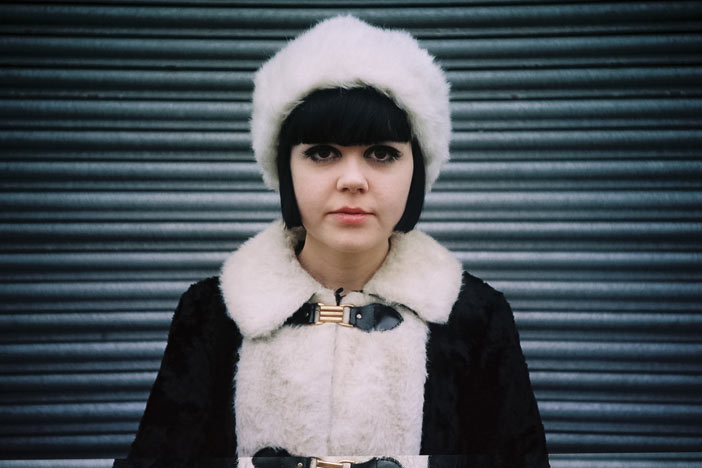 Who needs print and colour to stand out on a bleak winter day when monochrome, done well, can look just as rebelliously chic? Jenna, who runs excellent leftfield 80s pop and goth club night Spellbound (at the Komedia on Saturday 16th), is a perfect example of how fashion and music go hand in hand.
"Just like I love all different music from sixties to glam rock to alternative 80s, my style is a combination of late 20s/early 30s and late 60s/early 70s psychedelic stuff."
Studying Fashion and Dress History at Brighton University may be another reason she can't quite be defined by just one decade. From her 1920s Clara Bow bob to her love of iconic British label Biba, Jenna is testament to the fact that vintage – and by that we mean proper vintage – will always be timeless.
Hat and coat from Beyond Retro
"These are probably the only two things I've ever bought from Beyond Retro. One day I found the coat and I got the hat a week later because I just had to have a Russian hat to match with the Russian princess style of the coat."
Bag from Kate & Aud
"Kate & Aud is a vintage boutique on Trafalgar Street. I generally shop in vintage shops in Brighton or online.  I spend quite a lot of money on vintage just because I find it's worth it. The fabrics and the cut are always better quality."
Boots from British Heart Foundation
"With 60s style boots it's really hard to find the right kind of heel and the right kind of toe. They're always either pointed or a stiletto so when I found these I thought they were absolutely perfect."
Photo by LomoKev