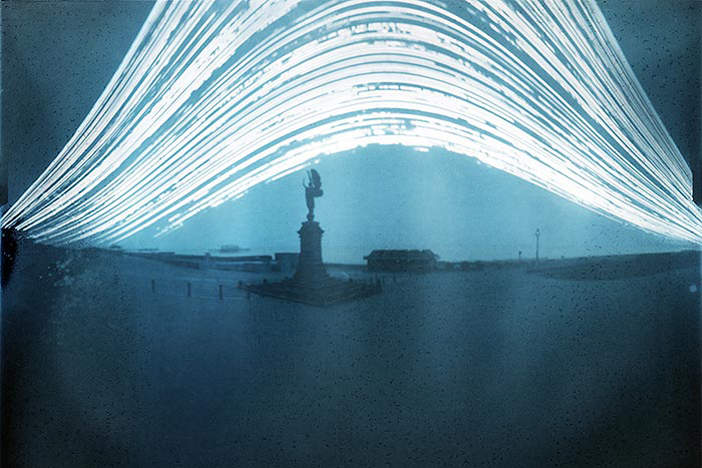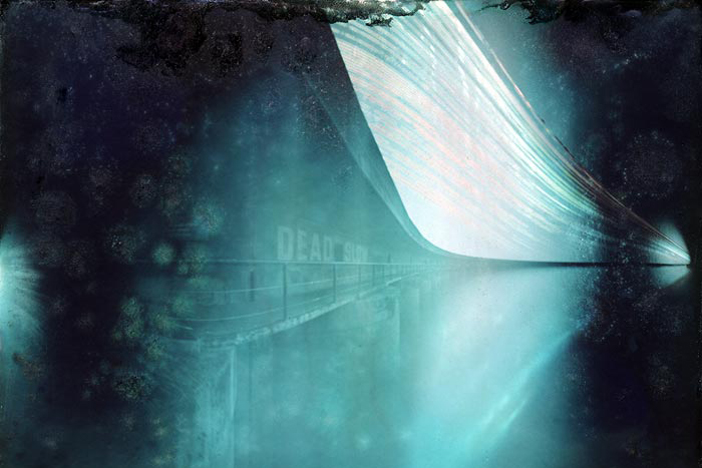 As churlish as it might sound to wibble at the deluge of photographic attention Brighton's best-known landmarks receive, sometimes it's refreshing to see them in a more original light. Hazy, murky and dreamy, Hove artist Nick Sayers' pictures are made with pinhole cameras, fashioned from scrap aluminium (beer) cans and set up with exposure times of several months.
They face south across the bandstand, crumbling pier, Embassy Court, Peace Statue, Marina, Prince Albert and other sites, half taken during the day, half exposed at night. "I usually get permission to install the cameras," says Sayers, who "got the bug" for his "solargraph" works when he met photographer Justin Quinnell at invention hoo-hah Maker Faire in 2011.
"Other times I go guerilla and just hope no-one notices they're there. No people are recorded in the photos as the exposure time is so long, but in an age of instantaneous digital photography, people often don't readily understand that. Since learning this process I've been out every summer and winter solstice, installing and taking down cameras when the sun is at its highest and lowest point." The exhibition started out as part of the Fringe, but has now been extended at Redroaster until the end of July.
"My art has always dealt with the connection between creativity, science and recycling," he says. "So I love how this simple photographic process produces such magical results. It reveals the changing seasons and planetary alignment."
WHAT: Brighton Solargraphs: The Sun Over The City
WHEN: 7am-7pm (8am-6.30pm Sunday) until Aug 2nd
WHERE: Redroaster Coffee House, 1d St James's Street, Brighton, BN2 1RE
WEB: Facebook, Twitter

Brighton Pier, 6.1 months exposure (21st Dec 2012 – 24th Jun 2013)

Brighton Wheel, 3.2 months exposure (14th Sep – 21st Dec 2012)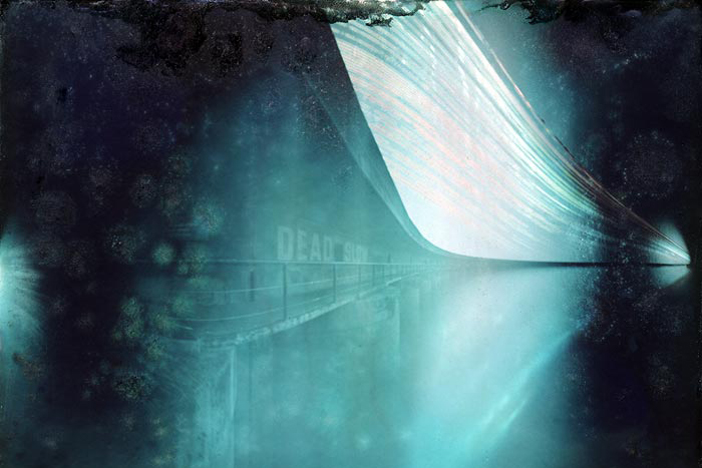 Dead Slow, Brighton Marina, 5.5 months exposure (8th Jul – 21st Dec 2012)

Brighton Bandstand, 5.2 months exposure (14th Jan – 21st Jun 2013)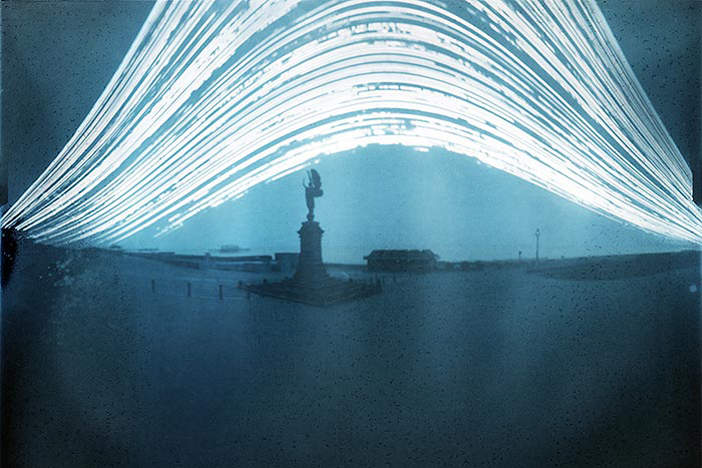 The Peace Statue, 4.8 months exposure (27th Jan – 21st Jun 2014)