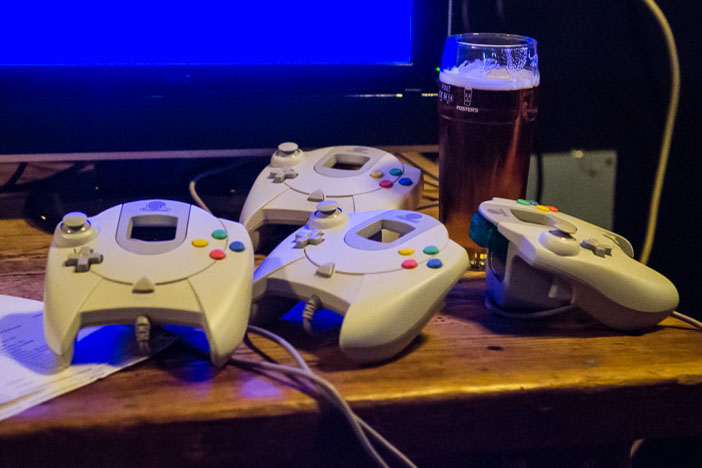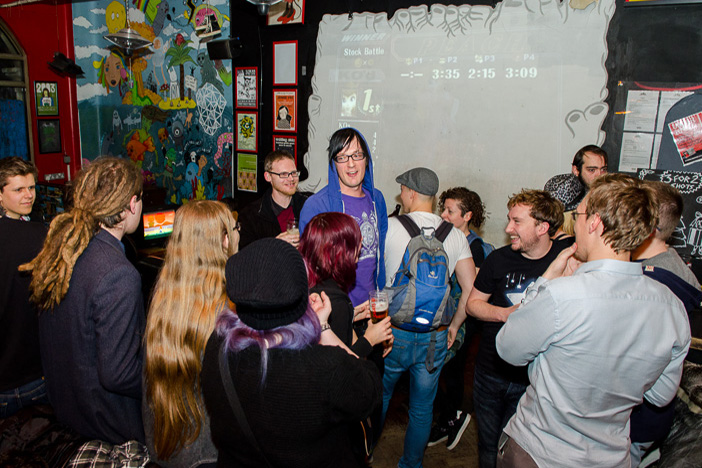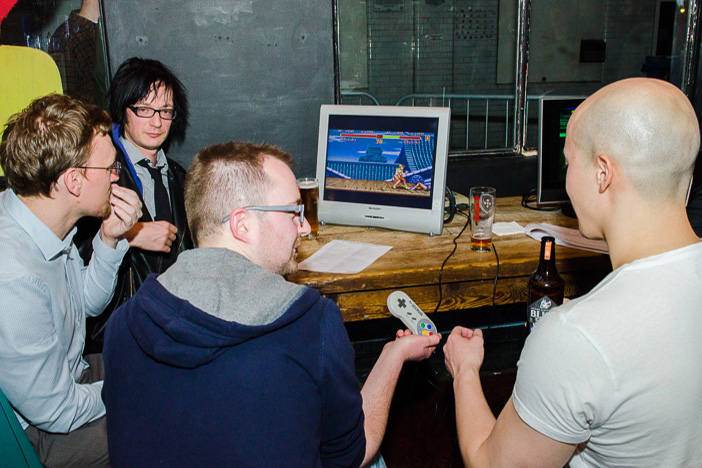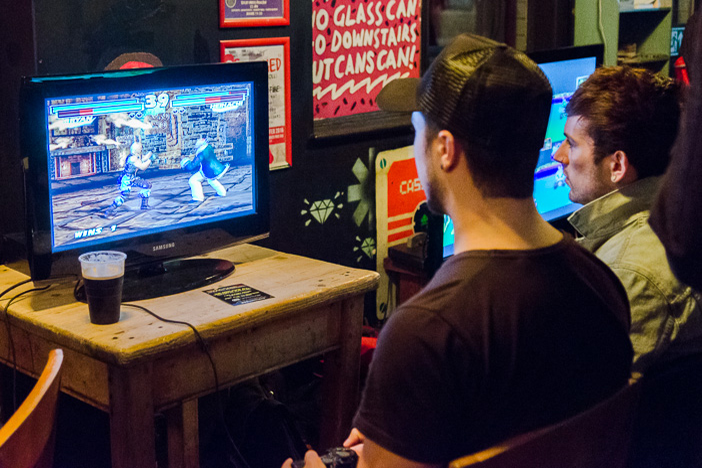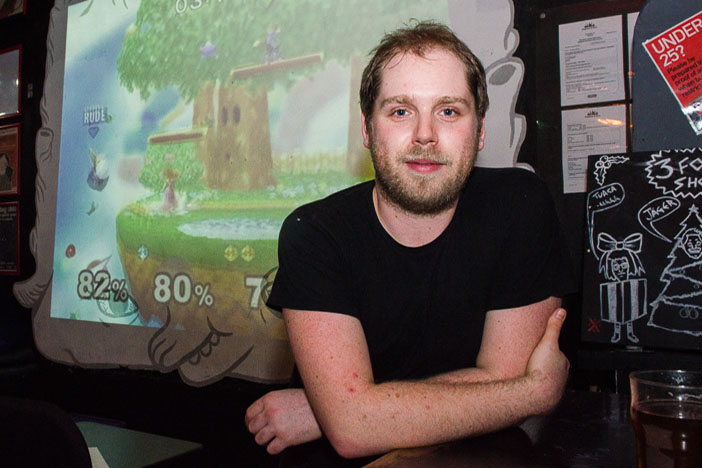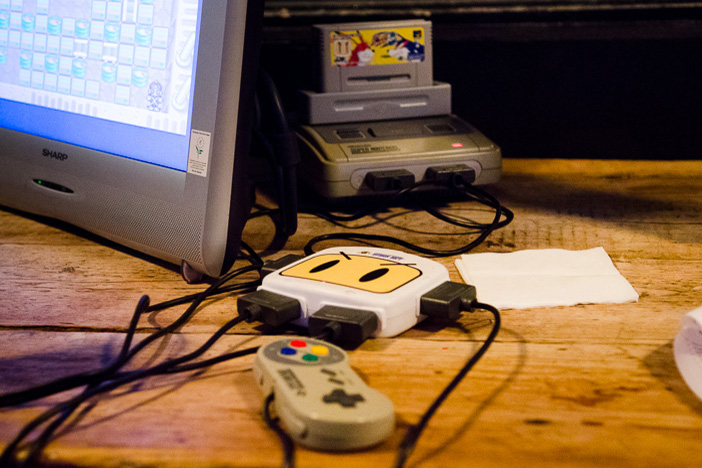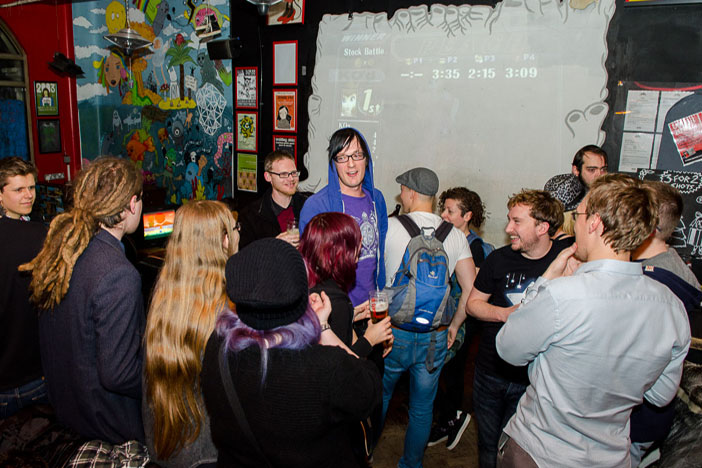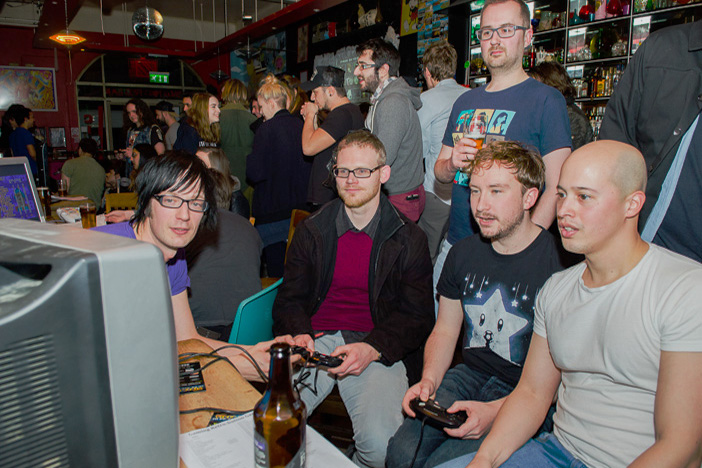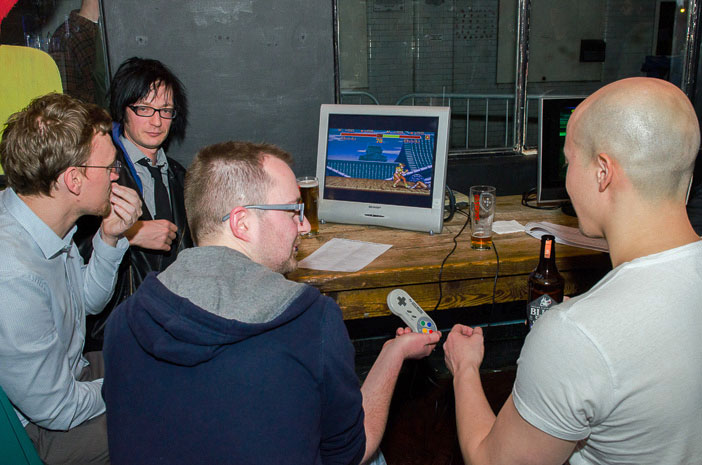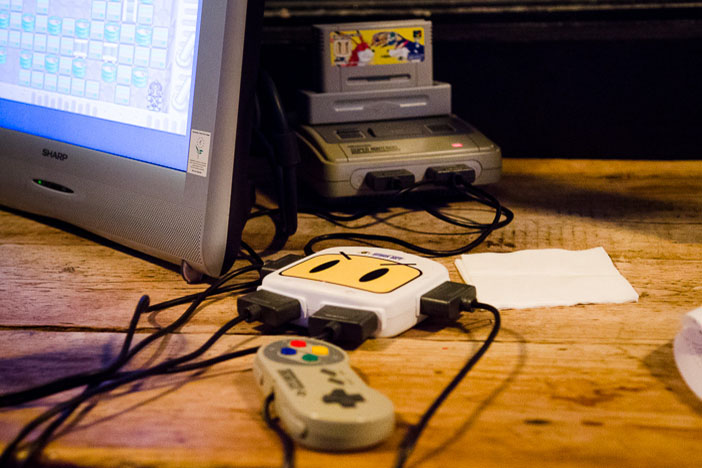 Fancy a game of Micro Machines or four player Goldeneye sharing one TV? Want to relive pummelling your control pad playing Tekken or just reminiscence about the days when Mario games didn't require a £30 season pass for extra content?
Gaming Retro-bution is a free gaming night that gives you the chance to play a wide array of retro consoles and choose from an extensive list of over 400 original cartridges and discs. If you've read this far, you'll be pleased to know the night runs regularly at Sticky Mike's Frog Bar and The Hare & Hounds.
We've been keen console and PC gamers for a long time. Over the years we've had great fun with friends either one on one or tackling a mission in co-op. With that in mind that we were quite happy to be invited along.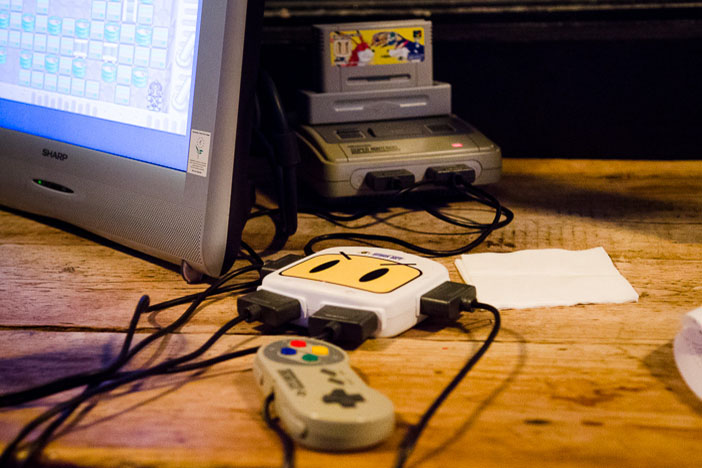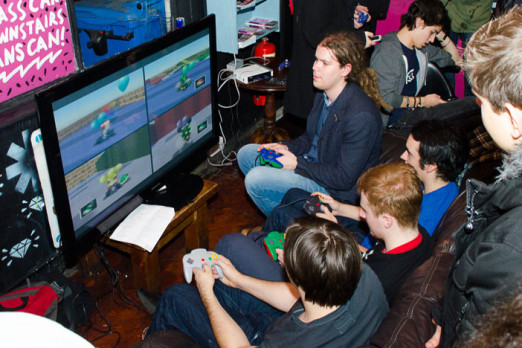 Gaming Retro-bution was set up by Chris Wenlock who has been collecting games and consoles for years. When we spoke to him he said he'd decided it was time to put his collection to good use instead of letting it gather dust. He's an avid online shopper, and this stuff isn't always cheap. If the night was partly an attempt to justify what must be a pretty expensive hobby, we'd understand.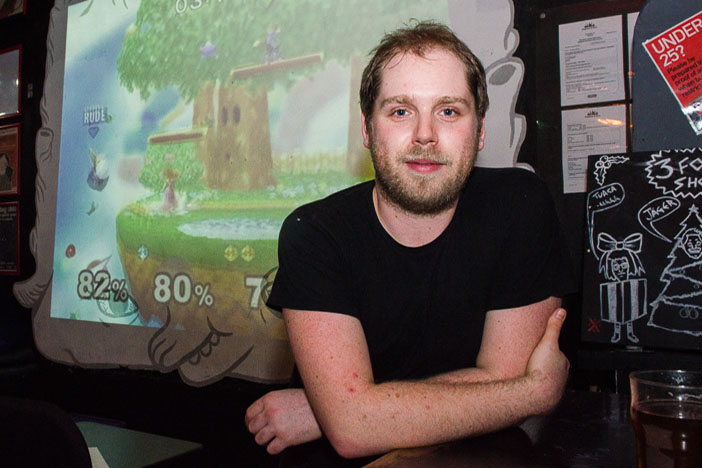 In any case, he wanted to offer people access to his games collection and an opportunity to relive their childhood in a fun and social environment, i.e. somewhere with a bar. The relaxed atmosphere is definitely appealing as we were wary that a more competitive and hardcore crowd would make it less welcoming.
The night works on the basis of a pick and choose system with multiple retro consoles set up for the duration of the evening (NES, SNES, N64 , Gamecube, Sega Megadrive, Sega Dreamcast, Playstation 1 and 2). People can select any game from a list of hundreds and they are free to (and encouraged to) change as often as they like. As a result the turnaround is fairly swift and this avoids the feeling of consoles being dominated by regulars. There is also projector rigged up to a different console each week. You can play anything on this machine but it's mostly dedicated to popular multiplayer games, like Smash Bros, that are fun to watch and can draw a crowd.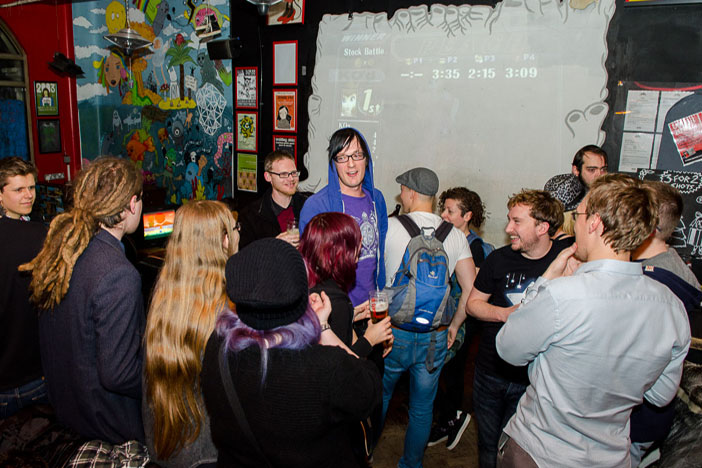 Don't get us wrong, we have plenty of time for next-gen consoles and PC gaming. AAA releases offer ever-expansive worlds, characters and stories to immerse the modern gamer, while indie and third party developers are giving us a variety of brand new ideas and concepts to push the boundaries of gaming. Plus being able to play online means you can play against friends from all over the world. However, there are certain things we really miss.
For one, we miss the original promise of being able to 'plug and play', as these days major releases often rely on huge download files even if you buy the disc. Some releases are even so broken they need release day patching or the online servers are down for days. Assassin's Creed Unity and Batman: Arkham Knight, we're looking at you.
While playing online is great it's also good to sit and play alongside friends in the 'real' world. The pay-off for modern gaming is high, and we have decent expectations for the incoming VR revolution, yet every now and then a guy can get nostalgic. In fact it's more than that: it's the realisation that the absolute bottom line for gamers is having fun playing games and sharing that with friends. Having a pint while you're at it doesn't hurt either.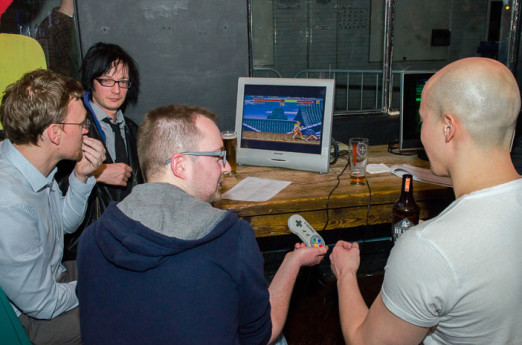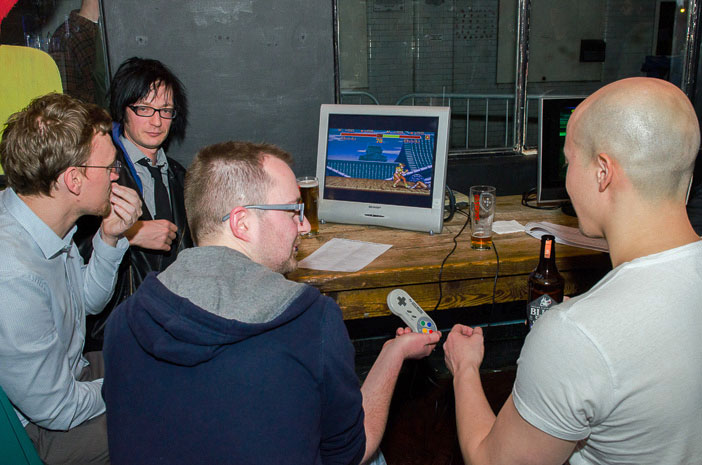 If consoles are your thing then we definitely recommend checking it out, it's clearly filling a gap in Brighton's night life, with plans to expand to other venues and set up more competitions.
Sticky Mike's Frog Bar, every Wednesday
The Hare & Hounds, every other Saturday from Sat 7th May
For more information check here
Words and photos by Mike Tudor