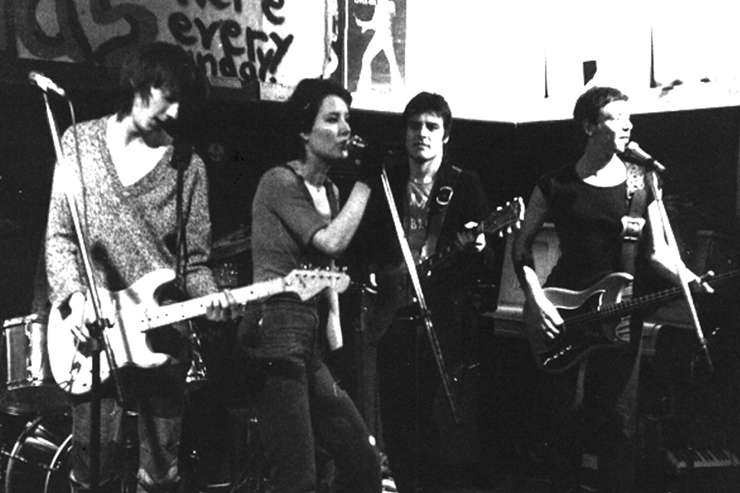 Lost & Found is an ongoing series in which we take a nostalgic dive into Brighton's musical history to dig some up old favourites and maybe discover a few lost gems from back in the day.
The Lillettes
(1977-1979)
Following a rehearsal room bust-up between two members of Brighton punk band, Flesh, vocalist – Barb Dwyer (geddit?) – was drafted in, and the magnificent high-energy punk legends, The Lillettes, were born. With three songwriters in the band, the quality of the songs was high and they soon developed a reputation for riotous gigs. Tracks like 'Attack' and 'Nervous Wreck' were irresistible crowd pleasers, while 'Air Conditioning', with bassist Mick Perrin on accordion, perhaps best summed up the spirit of the time with its cry to "annihilate yourself". An interview prior to a gig at the Royal in Guildford led the Surrey Daily Advertiser to ask IS BRIGHTON ROCK IN BAD TASTE? The headline led to a packed gig and, having been regularly supporting The Piranhas, the band was offered their own Friday residency. Perhaps their most memorable gig, though, was playing to 600 young punks on Hastings Pier when a sizeable contingent turned up with tampons liberally coated in tomato ketchup, which they proceeded to lob at the band on stage. The Advertiser's question had been answered. Those were the days!
Where are they now?
Guitarist Phil Perfect has been producing new music as Punkdaddy and documenting the punk era on his site www.punkbrighton.co.uk. Vocalist Barbara Wilson runs a fair trade fashion and goods shop at the Marina called Love That Stuff.
Best songs: 'Nervous Wreck' / 'Air Conditioning'