We were invited to take a look around The Brighton Studio, a new creative space for photography and video based at New England House, and chatted with owner Olly Hearsey who runs it alongside Xoë Kingsley.
Both have 15 years of professional experience, Olly as a commercial photographer and studio manager running the Lion Works Studio in Eastbourne for the last 8 years and Xoë as a make-up artist and digital re-toucher. This makes them an ideal team to run a studio. We wanted to know what encouraged them to open a new studio in Brighton, what it offers and the kind of people they hope will use the space.
Despite being a hub for creatives and students, Brighton only has a few good smaller studios and doesn't actually have a big enough space to cater to photographers or film-makers that require a larger shooting space. Olly believes that it has become harder and harder for creative businesses in Brighton to find large industrial sized units. Thankfully, New England House has a policy of giving priority to creative businesses to make their homes at the building and it's one of the few remaining centres in Brighton that have large units available.
Olly was keen to point out that you don't just have to be a pro to use the space either; they're aware that Brighton is full of students and amateur photographers that are keen to shoot in a studio but might not have the funds to pay the standard rate. On top of the welcoming atmosphere they've include a student and concession rate for renting the space.
We were pleased to hear this as renting a studio for the first time can be daunting. If you've only ever shot outdoors, at home or with friends then putting money down on a studio space can be a big jump both for new and experienced photographers. If you're surrounded by corporate clients there's a risk you can feel unwelcome or overlooked. Olly wanted to start a studio that was both welcoming to new photographers and film-makers as well as being capable of hosting larger commercial clients.
The Brighton Studio offers everything you'd expect from a commercial studio for film, photography, pre and post production, make-up, 3D animation, green-screen, lighting equipment and two custom built studio spaces. The first is the large, clean white Studio A with 1200 sq ft shooting space, an infinity cove and blackout curtains. This space also offers a good amount of natural light from the wall to wall windows.
Second is the smaller and aptly named Studio B, which has 400 sq ft of space and also features an infinity cove and full blackout option – essential when you want full control of the light. If it's your first time in a studio, they're happy to give you a rundown of the equipment or you can pay for technical assistance with their range of lights, cameras, modifiers and backdrops.
Between the two studios is a separate makeup and dressing room and a break room where you and your team can take lunch, again both with large windows and natural light.
The Brighton Studio also offers a co-working space where photographers, filmmakers and editors can make the studio and facilities their home or hire desk space on a hot desk basis. Olly was keen to encourage a community feel, with a kitchen and shower onsite as well. The main ethos and what makes the studio different is the focus on health. The space is full of green plants and large windows letting in natural light.
They're not looking to encourage red-eye work hours and want a more balanced approach. Anyone who's sat in front of Lightroom, Photoshop or Premiere will know the effect on their posture after hours of editing. The studio's ingenious adjustable height as well as sit-stand desks are a blessing. Other health incentives include daily free fruit and discounted gym membership.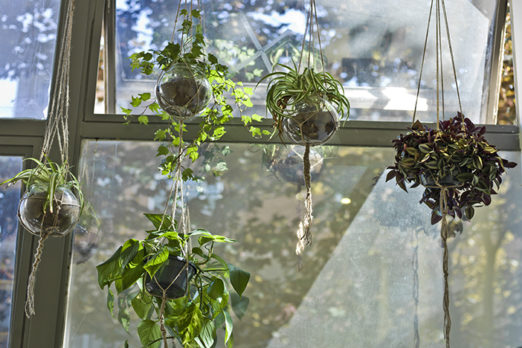 They're also neighbours with film production company Progress Film. Having photographic knowledge on one side and film-making knowledge on the other could be invaluable for helping your project come together.
We were impressed by the workspace and studio's approach, on top of offering everything you need it also provides an atmosphere that should help creative work flourish. Olly mentioned that they're looking to host events and workshops in future, so keep a look out for updates on their website.
Their opening party is on Thursday 10th November 2016, you can sign up here.
Words by Mike Tudor
Photos by Olly Hearsey