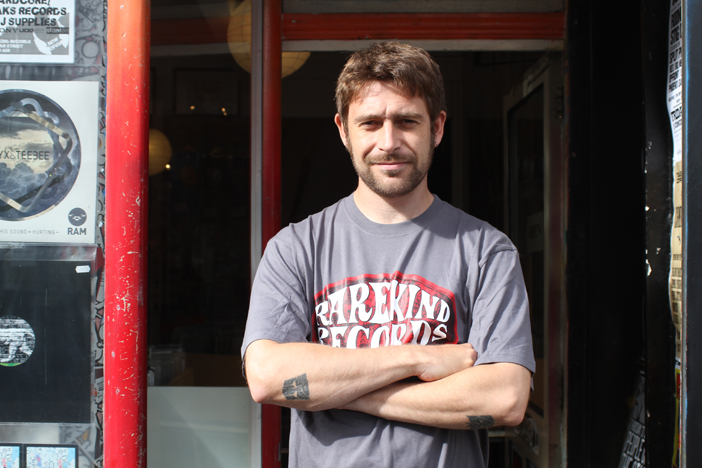 Tom Hines has been the host of Slip Jam:B for seven years, and made it one of the UK's most innovative and welcoming rap nights. As well as bringing hip hop's greatest talents to Brighton, he's supported dozens of young aspiring rappers through workshops and onto the stage.
How did you come to be involved with Slip Jam?
I moved down ten years ago, and went to Slip Jam:B on the very next night and got involved. It was the kind of thing I wanted to go to – an open mic night, with dope rappers. Over the years the hosts left and it got chaotic, I moaned about it, and ended up hosting it. Then I started taking over the bookings too, and the artwork… And it sort of became my night. I bullied them into it, really.
You run rap and hip hop workshops for local youths. How's that going?
I've done workshops for years for charities like AudioActive, but with funding cuts there's a lot of box-ticking now. I used to work with whoever was interested, meaning the workshops would have a lot of energy and the kids would be really into it, but now the classes are only open to kids from specific groups, and some of the time they don't want to be there. It makes me question how much it's helping them, which is sad. Slip Jam's nurtured a lot of new talent though, from when Rizzle Kicks was just Rizzle and his mate.
How is the hip hop scene in Brighton?
Brighton has a ridiculously strong freestyle element which other cities don't have. It's a community down here: everyone collaborates. The scene's had many incarnations and people come and go, but it's grown again recently. Loads of young kids are being inspired and are really good. It's thriving, and we think Slip Jam:B is the longest running rap night in the UK now. Anyone's welcome to come and have a go.
Words And Photo By Jessica Marshall McHattie
More Unsung Heroes: Click Hereunsungx