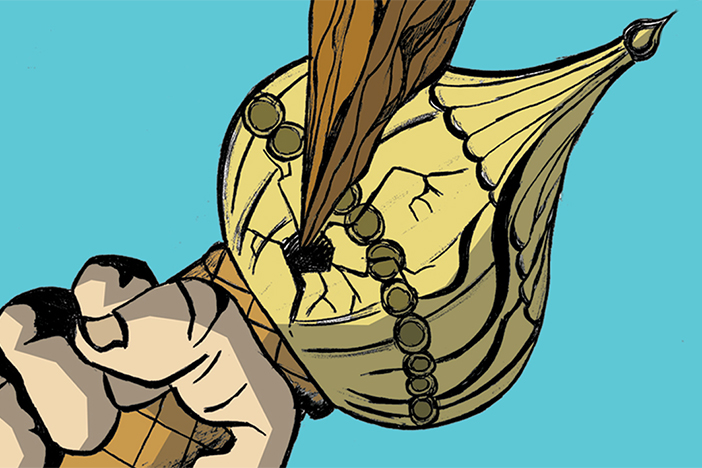 On the evening of 16th April, the usual bridge and tunnel crowd will be joined on their Saturday night stomp from the station to West St by an altogether more conscious bunch, as Brighton's Synergy Centre hosts the official after-party for that day's End Austerity Now! protest in London.
Tired demonstrators (as well as those whose apathy/outstanding commitments have kept them from the march itself) can expect to be restored to righteousness by a night of live bands, DJs and interactive performance. The following day sees talks, workshops and film screenings in what organisers the Brighton People's Assembly Against Austerity hope will be "a celebration of activism in Brighton".
The 99% festival's Saturday night line-up takes in belly dance, indie, electronica, poetry and ska – and that's just for starters. But local roots, positive vibes and progressive politics unite this bill, and promise to turn the event into a bit of a party. Highlights abound, from the jump-up sounds of ska sensations the Meow Meows to vocal electronica from the hotly-tipped Fable. The main stage also features Calico, This Party and a turn from Poets vs MCs, while the acoustic room hosts a crop of Brighton's best protest singers including Chuck SJ Hay and Chris T-T. Dance from Ter'zim and Dancing Queer will punctuate the evening, and DJ Adrian Pickard will play it out to a deep house soundtrack.
The following day's talks and workshops begin at noon. Partied-out 99 percenters can refuel with food supplied by food waste interceptors the Real Junk Food Project and seek refuge in the film lounge curated by Lee Salter, director of award winning documentary Secret City. Meanwhile, talks from Ross Ashcroft, Dominic Frisby, Kerry-Anne Mendoza and others will attempt to establish whether austerity economics makes any more sense with a hangover (spoiler: it doesn't).
Synergy Centre, 16th-17th April
Saturday 16th April, 7.30pm, tickets £8/£6 unwaged (Facebook event)
Sunday 17th April, 12pm, free but registration required (Facebook event)
Tickets are available online and from Resident and Punker Bunker
Words by Becky Hogge