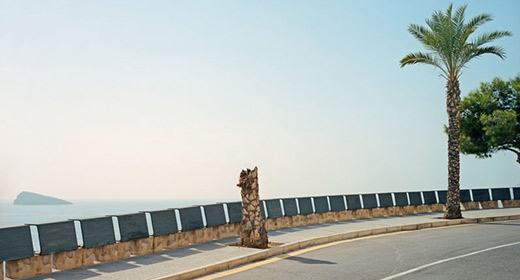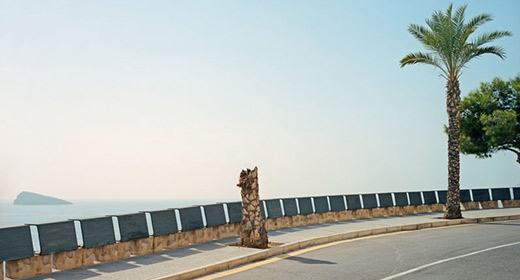 Jim Stephenson, highly-regarded architectural photographer and knowledgeable fan of the genre as a whole, has been putting on photography talks for a year. To mark the birthday of his 'Miniclicks' he's set up this inter-city exchange, so Brighton photography talent Simon Norfolk, Luca Sage, Ewan Spencer and Lisa Barnard are heading up to London for an open panel discussion.
Meanwhile in Brighton, multi award-winning Laura Pannack will be talking about her highly emotional portraits, while Hin Chua will explain "the ongoing environmental struggle taking place beyond the boundaries of our cities" that make up his latest project 'After The Fall'. Nick Ballon, whose work appears in Guardian Weekend and the Independent on Sunday, joins Jason Larkin, who made his name documenting the Middle East and Africa.
But perhaps the photographers we're most interested in hearing from are Ben Roberts, who has tackled subjects as varied as youth culture in Scotland and Australian gold mining, and Maja Daniels, whose long-term project 'Into Oblivion' really brings home how tough Alzheimer's is. It's a photo dream team – at a fiver you can't go wrong.
The Old Market, Weds 21st
WORDS BY JAMES KENDALL
PHOTO BY HIN CHUA