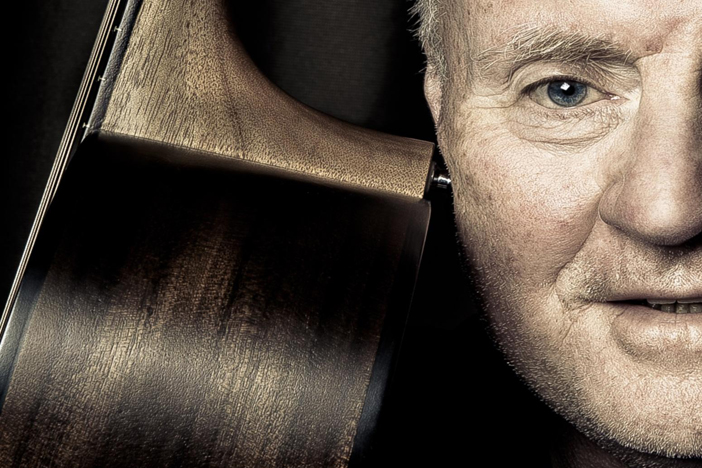 Even after forty years at the forefront of Irish folk, Christy Moore still hasn't settled into a predictable performer. Never content to merely his plug latest album, a typical set – if there is such a thing – will have the Kildare singer trying out brand new material, pulling out old favourites from the 70s and offering up several reworkings of other people's songs (calling them covers doesn't sit right in the context).
A founder member of massive-in-Ireland folk group Planxty, Moore has gone on become an internationally acclaimed songwriter, releasing almost thirty albums since he went solo. Despite looking like a bruiser on heat (admittedly, less so now he's turned 70), his voice has always had an incredibly warm and rich quality, perfectly suited to a form of rootsy songwriting that is often both sentimental and strident.
The political thrust of Moore's lyrics haven't dimmed with age (he was once detained by Special Branch officers and questioned about their content) with songs about the troubles sitting next to ballads about the plight of migrant workers. Kudos to One Inch Badge for stepping outside their usual remit and getting the guy to Brighton.
Brighton Dome, Saturday 2nd April 2016