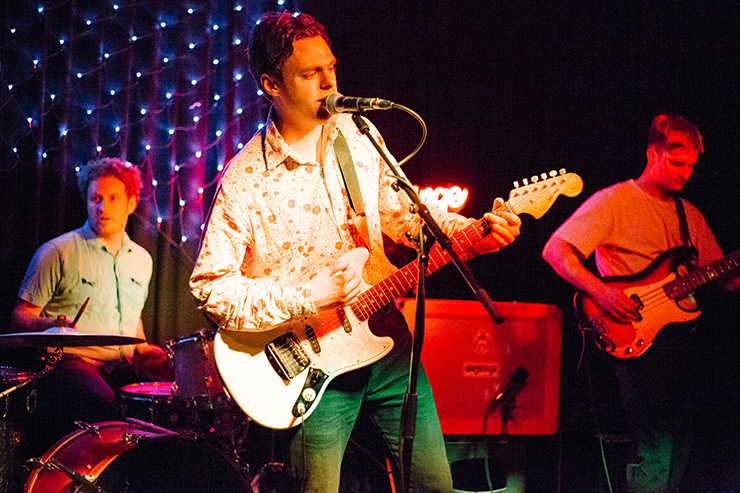 Three years since the release of their impressive debut album 'No Mind No Money', London-based Beach Baby are back in business, giving us a taste of their forthcoming album 'Songs From The Limbo Lounge'.
The charming indie rock four-piece are touring the UK this summer and brought their sun-soaked riffs to The Prince Albert in Brighton this week, dressed in shirts reminiscent of a 60s school prom with tender voices to match.
After a mesmerising opening performance from alternative soul act VC Pines, the crowd were set to be transported back in time by Beach Baby's melodic guitar pop on uplifting track 'Limousine' and energetic new single 'Human Remains', plus a second performance of hit 'No Mind No Money' for an encore demanded by an audience addicted to their sweet summer sound. It's safe to say we can't wait for the album's release on 30th August.
The Prince Albert, Thursday 4th July 2019
Words and photos by Ellen Richardson