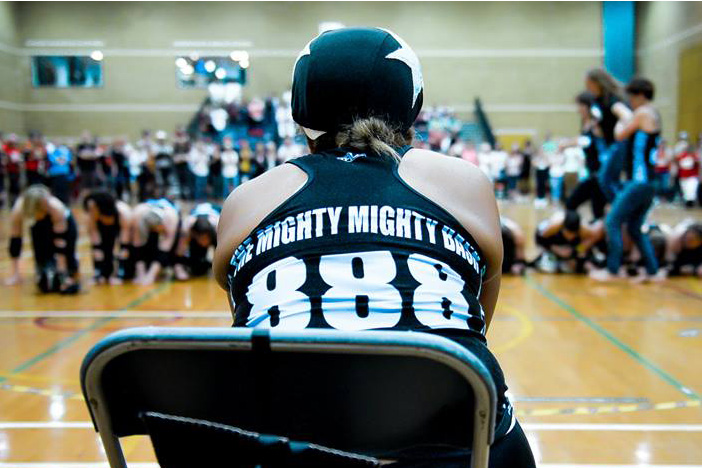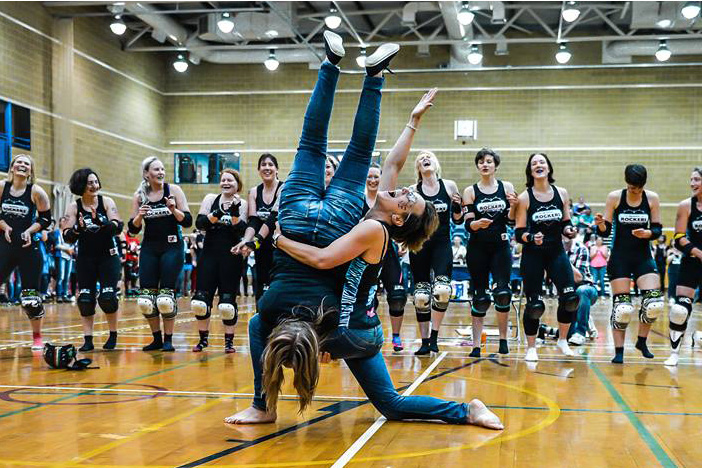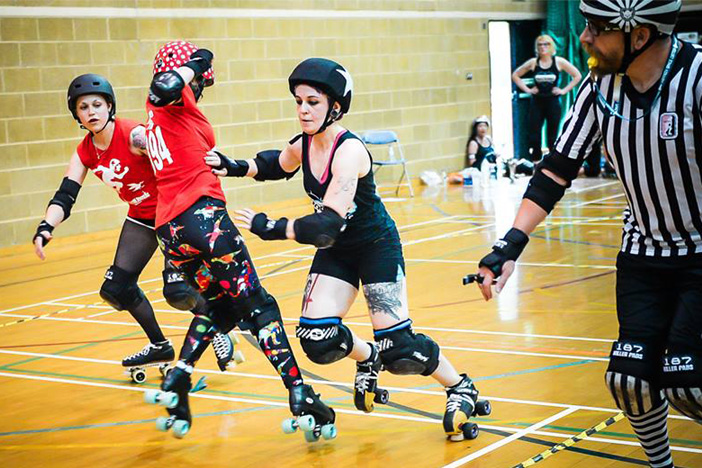 Name a Sussex sporting hero of the past five years – someone who comes from or plays in the county. Albion football fans will perhaps opt for Spanish defender Inigo Calderon or deep-pocketed chairman Tony Bloom. England's Matt Prior would probably get the cricket brigade's vote, with Joe Launchbury popular amongst rugby folk. Who else? British tennis number two Johanna Konta? Five times world bar billiards champion Kevin Tunstall? Or how about The Mighty Mighty Bash?
If you're thinking "the Mighty Mighty who?" you must be part of the ever declining section of society yet to encounter roller derby, the world's fastest growing sport (we interviewed the team a couple of years back). A subtle blend of rugby, chess, Starlight Express and punk; roller derby is a moshpit on skates with a 200 page rulebook, and the Brighton Rockers have spent much of the past half decade ranked in the UK Top Ten. As the only person in Sussex to have played the sport prior to the Rockers' 2010 birth, the aforementioned Bash (their founding coach) has been the driving force of that success, and has also represented England in a World Cup.
All of this goes some way towards explaining today's post-game flashmob dance and gymnastics routine, featuring the Brighton players along with any spectators (including SOURCE) who stray close enough to get dragged into the party. Bash is hanging up her skates and heading off to New Zealand. Local derby is losing its most imposing – in every sense of the word – figure, and the Rockers are marking the event in style. She said she wasn't gonna cry.
The game itself ends as befits the occasion, with Brighton coming from behind multiple times to impressively beat higher ranked opponents Hot Wheel from Leeds by 217 points [opponents passed] to 190. The nimble Gin Atomic and adaptable Dr Whooligan are among the standout 'jammers', speed skating their way past the Yorkshire opposition, but today is very much powerhouse Bash's day. She's given most of the Hot Wheel side bruises in lieu of goody bags.
For anyone wondering why a sporting event (in Haywards Heath, no less) merits a report on a primarily music and arts website, roller derby is no ordinary athletic pursuit. The fact that today's action is part of the Brighton Fringe is testament to that. Though a serious sport, there are many elements of performance art about derby, such as the choreographed skate outs, player pseudonyms, driving in-game music and comedic live commentary. Heck, there's even a post-game slideshow of Bash's Rockers history, ensuring the visual arts are represented too. That's back in the heart of Fringeland, upstairs at the Mash Tun, where things start getting emotional again.
Bash's skates will be big ones to fill, especially with the Rockers currently in something of a rut (down to 15th in the UK rankings), so it's encouraging that the day also sees the launch of a new B-team. This side, the Rockerbillies, will be a stepping stone for newer skaters en route to the first team. They win comfortably today against mixed opposition. With newbies like Skate Bush already popping up in A-team rosters – and battling well against far more experienced opponents – there are several bright spots on the horizon. Which is just as well, really, since Brighton's skaters have a mighty mighty shadow to step out from.
Dolphin Leisure Centre & Mash Tun, Saturday 23rd May 2015
Words by Adam Peters
Photos by John Hesse
www.brightonrockers.com