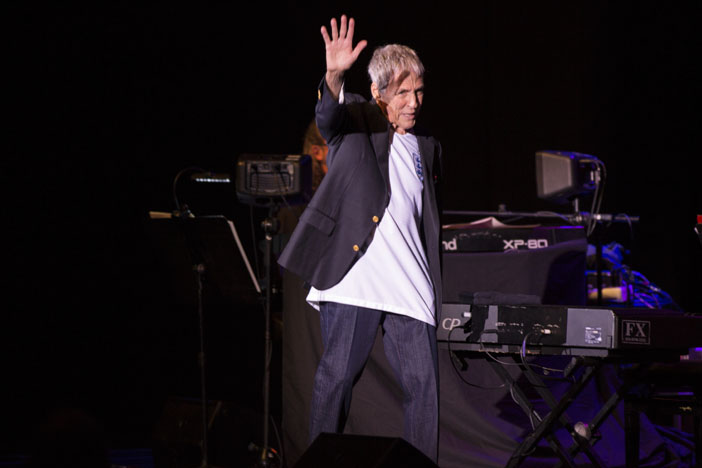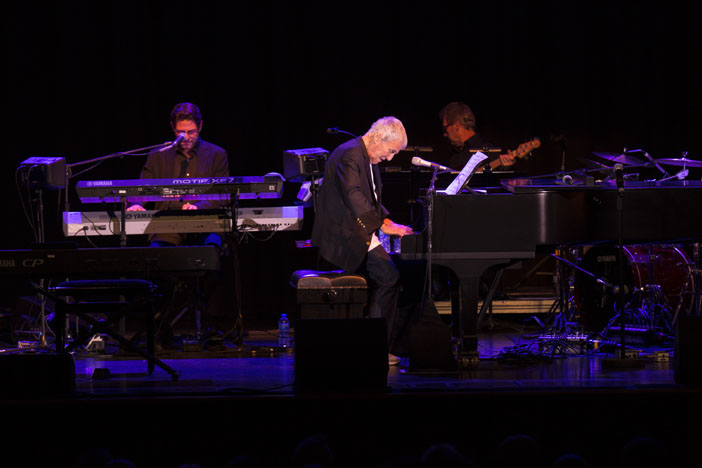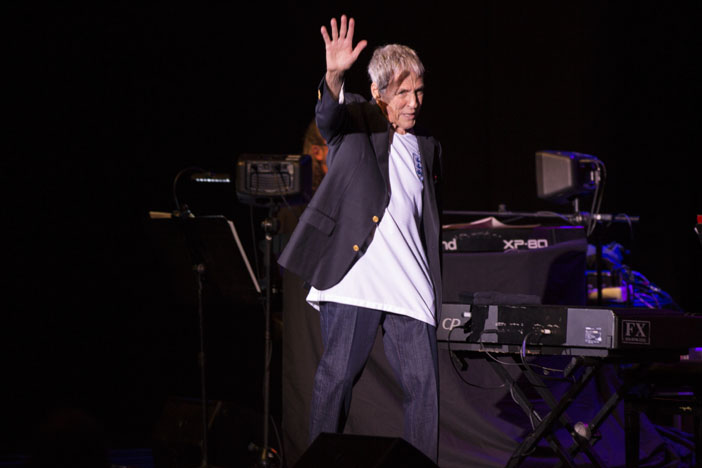 Q. What do Perry Como, Wigan Casino and The Stranglers all have in common?
A. They've all been touched by the genius of living legend, Burt Bacharach, who following his magnificent headline set at Love Supreme 2016, played a career-spanning show at Brighton Dome on Monday night.
With the seven-piece orchestra assembled and tuned, the man himself nonchalantly saunters on in a casual suit and an England football shirt. After a spot of World Cup banter, he begins at the beginning of his working relationship with Dionne Warwick and so 'Don't Make Me Over' begins a selection box of timeless Bacharach-David songs.
The first full number was 'Anyone Who Had A Heart', delivered with a moody, dramatic arrangement and a powerful vocal from Josie James. Bacharach prefaced his collaboration with Elvis Costello with the progression of music formats from LP to CD to downloads or 'free music', as he called it. Between songs there were reminiscences of being bullied into piano lessons by his mother, living it up in Las Vegas while waiting for a divorce and the pressures of writing his first film score for What's New Pussycat.
He'd surrounded himself with an excellent team of musicians and vocalists. The trio of singers do not mimic the original hit makers but instead bring their own talents to the fore with their own interpretations.
In many cases it only takes two notes for you to realise you're being presented with yet another of the greatest pop songs ever written. It is simply staggering that all of these timeless melodies came from the pen of one man. There's 'Make It Easy On Yourself', with son Oliver guesting on piano, given a more subdued feel than the Walker Brothers bombastic arrangement, and a rare attempt at rock'n'roll for Manfred Mann was a flop but Love's re-arrangement resulted in sunshine pop perfection as demonstrated by the band and pianist Bill Cantos' lively vocal on 'Little Red Book'.
Showing he's not just relying on past glories, there were brand new songs including a collaboration with Melody Federer, sung by Bacharach, and 'With A Voice', written with Billy Mann. However, it was soon back to the big hitters going from a soaring '24 Hours From Tulsa' to the Brill Building girl group "sha-la-la-la-la" of 'Baby It's You'. Talking about why he's still on the road, he stated that writing and performing keeps him grounded and peaceful and he's glad to be able to bring love to a divided America.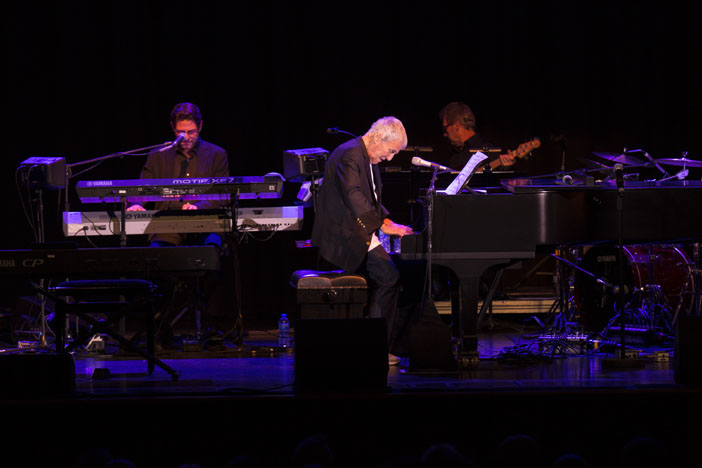 The female vocalists sang to each other on 'Close To You' as Burt's delicate piano fingerings added exquisite texture and a selection of songs from films, included 'The Man Who Shot Liberty Valance', 'April Fools' and 'Wives And Lovers' which perfectly suited his sung/spoken delivery and opened up into a big swing break with a sweeping sax solo from Dennis Wilson.
The most poignant moments of the evening are when it's just Burt and his piano. We are treated to 'Alfie' and 'The Look Of Love' with his unusual, often jazz-based chord structures gently underpinning a whispered, almost spoken vocal that may highlight his age but he braves the high notes nonetheless.
It was Burt alone for the evening's highlight 'A House Is Not A Home', which saw his wistful rendition bolstered by the full band for a rousing final verse. After 90 minutes he promised "a couple more then we're outta here" and true to his word the encore of classic soul ballad 'Any Day Now' and a singalong reprise of 'Raindrops Keep Falling On My Head' ended a celebratory evening in the presence of greatness.
Brighton Dome Concert Hall, Monday 9th July 2018
Photos by Ashley Laurence