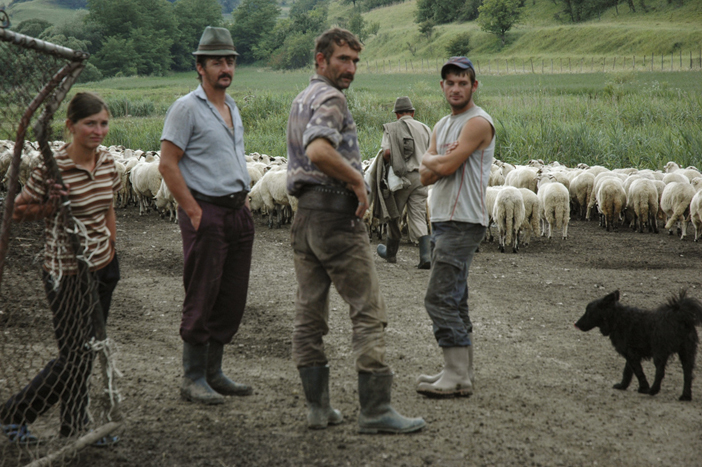 Francesca Moore's courageous exhibit unveils a gritty portrayal depicting the aftermath of the EU-orientated reforms on Romanian Farmers. Combining barefaced photojournalism with a heartfelt narrative, the project documents the life and woes of working farmers through a collection of formal portraits, drawing inspiration from both 18th and 19th century painted and photographic portraiture.
Having travelled to Romania in 2007, following the country's progression to becoming the 26th member state of the European Union, Francesca journeyed deep into Transylvania's rural countryside, surveying the small communities surrounding Sighişoara. Her aim was to investigate whether the change in EU regulations might alter the survival and history of traditional farming. With funding from Arts Council England, Francesca returned to Romania in 2017, 10 years after her original expedition, visiting some of the same people and places as before.
Her work offers a unique insight into the harsh realities such workers face. Her imagery, both raw and thought-provoking, shows rich landscapes flooded with colour; contrasted with a haunting reminder of the working environments of those living just within the grasps of poverty. Villages that lay bruised and battered, can be seen huddled together at the bottom of great, sloping hills. The exhibition captures not just the simplistic and hardworking values which lay at the heart of the farmer's lifestyles, but the fear and uncertainty of many of them.
A strong connection can be seen between the farmers and their land, with many continuing the traditional methods which have been passed on to them from generation to generation, milking their produce by hand, harvesting just enough crops to nourish their families. Francesca herself believes the EU regulation has both compromised some workers while advancing others. She states that many of the farmers feel their day-to-day practises haven't changed, they feel content with the lives they are living, while others experience an element of dread for the future. They continue to persevere, the lesson being "you either have to keep trying or give up".
With Brexit negotiations underway, the stigma surrounding immigrants and migrants is an issue that's becoming even more pressing. Having returned to the UK, Francesca has also explored Romanian residents currently working on British farms in an attempt to promote awareness of how they are currently being affected.
More than 90% of UK fruit and vegetable stock is picked by workers from other countries, with a large proportion of them originally residing from Romania and Bulgaria. These astounding figures prove just how much our country relies on these workers and the Fermă project aims to create both mindfulness and responsiveness to the social, political and economic stresses Romanian farmers experience. This will act as the closing moments to a venture which has progressed over more than a decade in the hope of eradicating the stigma towards overseas workers for good.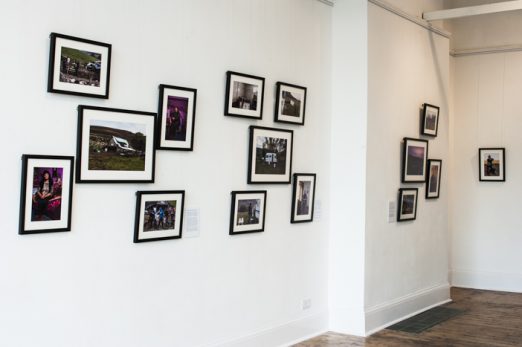 Following on from the opening night of the exhibit, Francesca will be in conversation with Nina Emett, founder of FotoDocument this Saturday from 2pm-3.30pm. The development of her project has been widely supported by FotoDocument, ONCA, the Romanian Cultural Centre and Fundatia Adept.
Fermă is open every day at ONCA Gallery until 12th November 2017
Photos by Francesca Moore