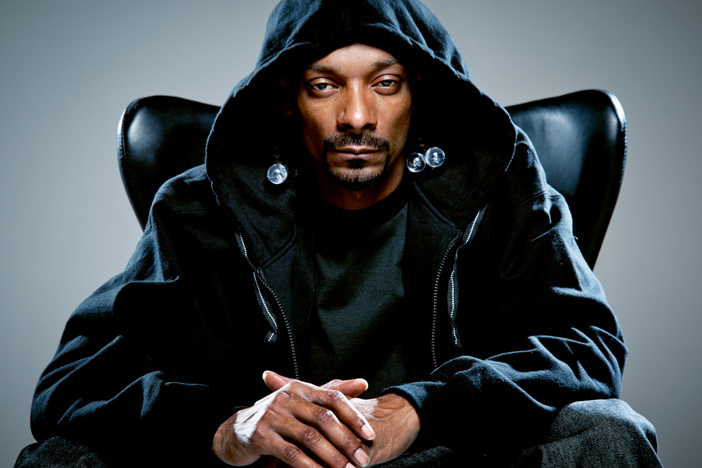 2015 has seen some peculiar pairings of performers and settings in Sussex. Without wishing to discourage the spread of gigs to ever-more enterprising corners of the county, the prospect of Wu-Tang Clan hustling Shoreham Airport or Grandmaster Flash entertaining Worthing Pavilion might once have sounded like dates for the diary in only the most bizarre of musical hallucinations.
Around these parts, Snoop was last seen boarding his tour bus after doggying the Dome, draped in an Albion shirt (he chooses, slightly cringingly, to wear the colours of the team local to wherever he's playing). So the world's foremost advocate of gin, jiggying, ladies and chronic seems an unlikely match for Fontwell Park, a huge racecourse in a village outside Chichester.
Any suspicions that the G himself might head straight to Lovebox, where he is playing later in the day, are alleviated once it becomes clear that his entrance is being uncontrollably delayed by chaos around the festival, including enormous queues for non-existent buses to the site from nearby train stations and a stand-off between stewards and punters at gates without enough staff to swap wristbands for tickets and carry out the usual OTT searches.
Presumably unable to source a jersey from the Sussex County League team Chichester City FC, Snoop eventually rolls on in an England shirt, supported by dancers whose derrières receive the zoom-in treatment on the big screens flanking him. Few of his fans here were born when 'Doggystyle' was released in 1993, so 'Gin And Juice' is swiftly followed by a sugar-encrusted 21st century medley including 'California Gurls', his Katy Perry-backing ode to sex on the beach, and 'Drop It Like It's Hot', formulated with Pharrell in 2004.
"I'd like to thank all of the people who helped me when I got kicked out of this beautiful country," opines Snoop, before explicitly praising his favourite hedonistic pastime on 'Young, Wild & Free'. Cartoonishly hilarious, his appearance is, suffice to say, as brilliant as it is improbable.
Elsewhere, teenagers clamber and roll around and only the hardiest of drinkers have the patience to withstand never-ending queues full of people waving notes at understaffed bars. A packed drum & bass tent has Goldie and Adam F on uncompromising, fists-up form, which is a far cry from a lacklustre Ms Dynamite set on the main stage and a Katy B set largely comprised of energetic dancing and predictable covers, not helped by the noticeably low sound levels. Snoop's strange charisma, it seems, is inimitable.
Mutiny Festival, Fontwell Park, Saturday 18th July 2015