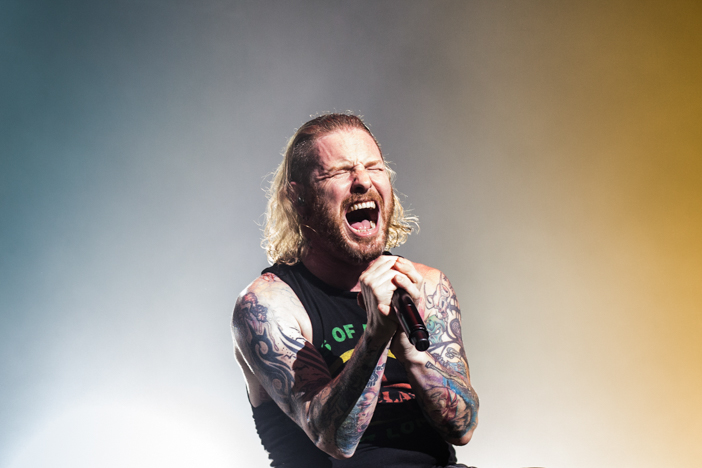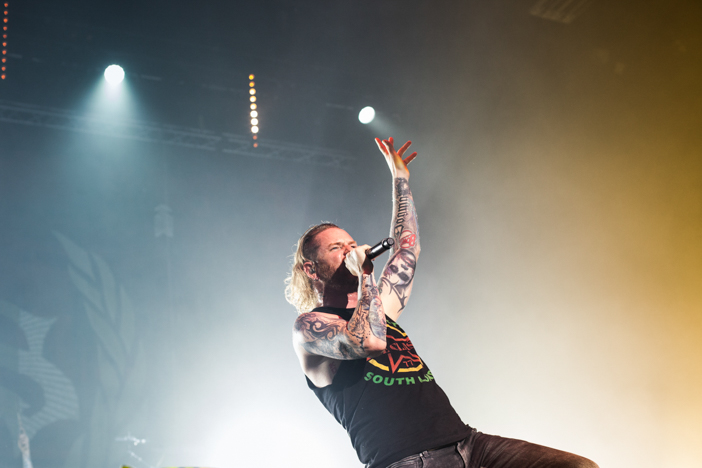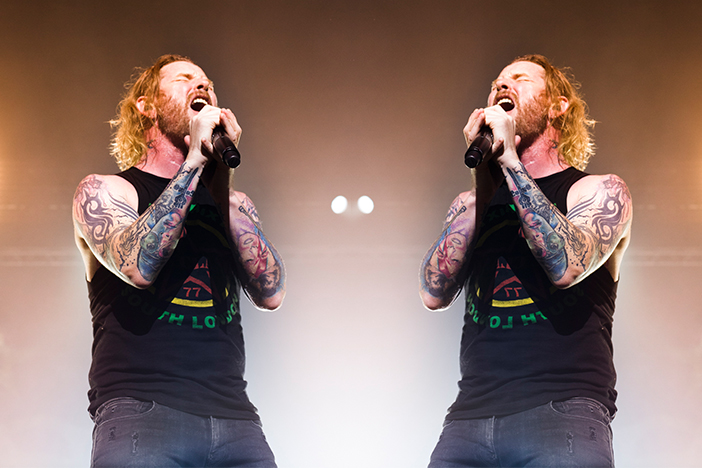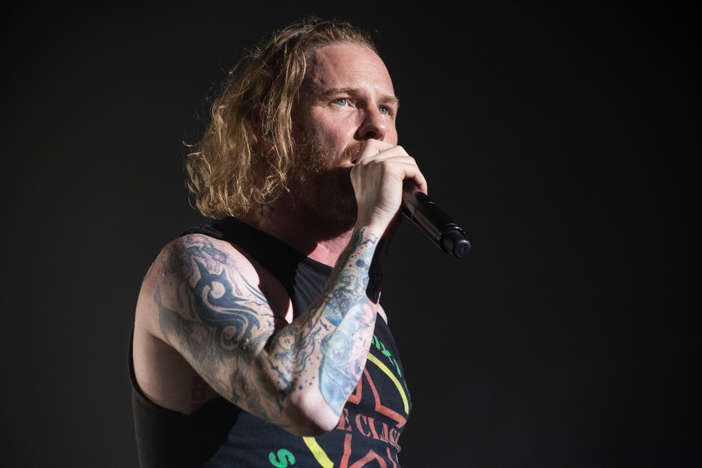 American rockers Stone Sour stormed the Brighton Centre with a show that proved rock'n'roll is still the best way to spend a Friday night.
The Pretty Reckless were the perfect support act, simmering through sultry songs which stirred the audience with sticky sweet guitar licks and smoky vocals from lead Taylor Momsen. The New York City group's set was peppered with well-known tracks including 'Make Me Wanna Die' and 'Heaven Knows', and ultimately served to heighten the growing anticipation for the main act.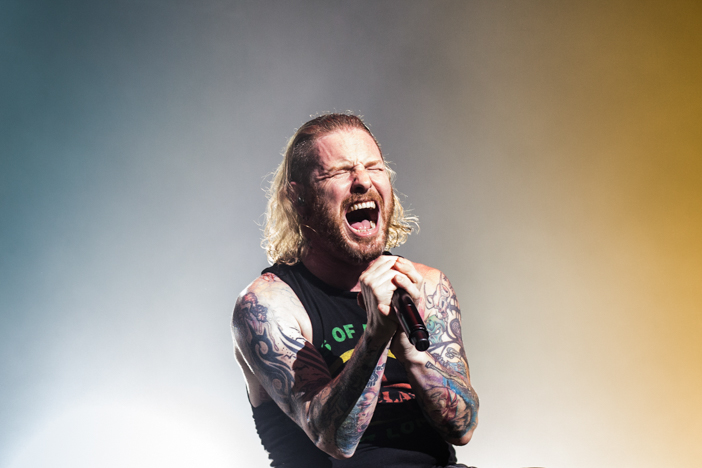 And they were worth the wait.
Entering to 'YSIF', the opening track from their latest album, lead singer Corey Taylor commanded the room with a single sweep of his tattooed arm. The band then launched into a ferocious set of old and new material and electrified the crowd with a theatrical stage show involving audience interaction, pyrotechnics and a confetti firearm.
Prowling from one end of the stage to the other, frontman Taylor unified the room with snarling lyrics and melodic vocals. A charismatic lead man, despite dropping curse words left, right and f-ing centre, Taylor ensured that every member of the audience felt part of the show with consistent audience engagement. Insisting the crowd were illuminated more than once, Taylor focussed on the power of good music to create strong bonds between bands, their fans and each other.
This was something the audience clearly rallied around as the band ripped through a varied set including older tracks 'Made Of Scars' and '30/30-150′, hits like 'Say You'll Haunt Me' and 'Through Glass', plus a decent chunk of this year's 'Hydrograd' album. Taking a large venue and making it intimate, Taylor and his band created a gig that was a true music show. Even though they were playing to an audience of 4000+, this felt like a performance for friends and comrades.
Paying homage to the UK's heavy metal roots, the band were clearly enjoying playing in the UK and Brighton specifically, and thanked fans for supporting them for nearly 20 years with a stylish rendition of Black Sabbath's 'Children Of The Grave'. Guitarists Josh Rand and Christian Martucci deserve a special mention for providing slick solos with individual flair throughout the evening, proving that Stone Sour is a band founded on professional musicianship and a love of all things rock'n'roll.
Providing a memorable performance with a fist full of attitude, Stone Sour closed their set with a three-track encore and a promise to return in 2018. It is a gig worth keeping an eye out for if you are after a show that is centred around a love of music and its ability to unite a room full of strangers. As closing track 'Fabuless' remarks "It's only rock and roll but I like it" and, with a show like this, 'only rock and roll' is more than enough to make anyone's Friday night.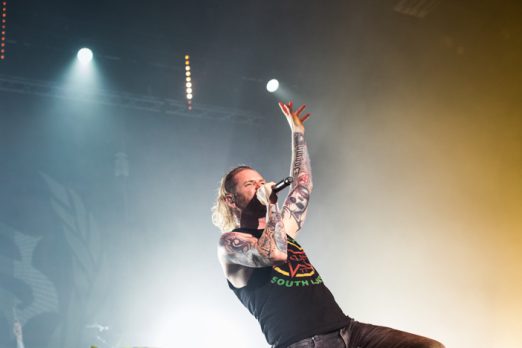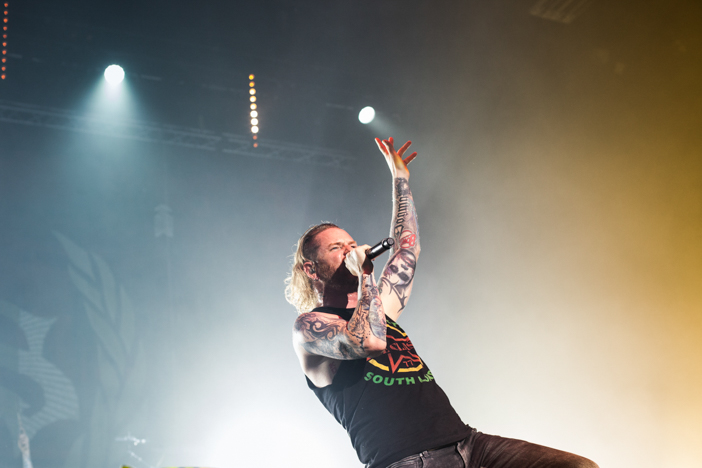 Brighton Centre, Friday 1st December 2017
Words by Terri Witherden
Photos by Gili Dailes