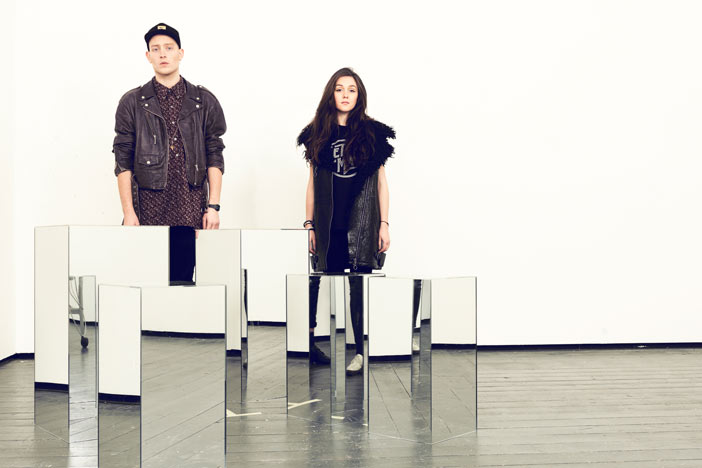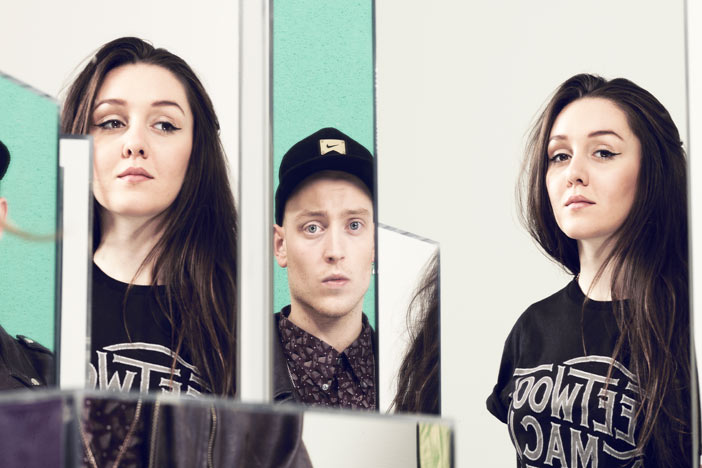 Musical purism is all well and good but there's something to be said for mixing stuff up. Thanks to YouTube and Spotify it's never been easier to cast your net of influences across the whole musical ocean, something IYES do perfectly, as only a pair barely into their 20s can. Are they a pop group? A dance duo? An indie band? Yes, they're pretty much all these, and more. Even though they're just getting ready to drop their debut single, ''Til Infinity', they've already clocked up love from every type of music blog going from their first Soundcloud release 'Lighthouse', and had the Sunday Times calling its follow up, 'Glow' "one of the greatest things [we've] heard in ages". Shortly after that Majestic Casual started pushing it.
It's no surprise. IYES have hit the ground running, and then some. Let's tackle the songs in chronological order. 'Lighthouse' is a soulful take on The xx's late night chiming guitars, before toughening up and adding some military snares. After clocking up over 80,000 Soundcloud plays there's a fair chance you'll know 'Glow' – a euphoric slab of bass music that doesn't trouble itself with having to work on the dancefloor and instead concentrates on ringtone-friendly melodies as the sub-bass rattles.
And then there's the new one, ''Til Infinity' – probably the strongest song of theirs to date. Kicking off with sparse toms and handclaps, plus Melis' breathy vocal, it waits nearly a third of its pop-friendly three minutes before exploding in synths and emotion. If it doesn't get into the top 10 it's only because it's got too many ideas for radio listeners to keep tracks of.
"It was a difficult time for both of us in our personal lives," explains Josh, "and we were just eating some food and I was drumming away on the sofa and said, 'We need something that has a beat that goes like this.'"
"We recorded some vocals on our phones and when we started working on it the next day it came together really nicely," adds Melis. "I usually don't get involved so much in the production but this time I was really into it."
"Melis always tells me to take everything out and make it really sparse, give it loads of room and just have some twinkly sounds," says Josh of their production process. "But I'm like, 'Let's pack this shit in!'"
That battle between space and being flooded with sounds is certainly working. Still a very new band  – ''Til Infinity' was the fourth song they ever recorded – it's only a year since they met, when Josh threw a house warming party. Melis had just moved to England from Prague to go to BIMM and Josh hadn't been here long from Birmingham, via "doing the whole East London scene thing, as everyone does". They hit it off musically and it's clear from how sweet they are with each other that they care for each other too.
"It was fate meeting you, and you meeting I," Josh says to her at one point. "It just works. Sometimes it just happens."
Before they started to work together Melis was more likely to be found onstage with an acoustic guitar or fronting an indie band, while Josh had made some waves with the un-google-able 000 pop rock project. The unlikely combination seems to gel, with them both dipping into different roles – most importantly both singing, creating some emotional tension.
"We work differently on every song," explains Melis, "but usually we write lyrics together and Josh does the instrumentation, production and mixing. I'm a melody girl."
"With lyrics I'm really cheese-pop," admits Josh. "I'll write really commercial pop music, mainstream music, but she goes, 'You're not using that!'"
"I'm like Josh's conscience," smiles Melis. "I always say, 'Do you really want to use that line?'"
"She makes it a little bit cooler," he nods.
From the variety of sounds in the songs it seems like they're drawing from quite a big pool of music. Josh says his soul is totally in pop music and mentions The Beach Boys and The Beatles in the same breath as McFly and Eminem. Melis says she's more alternative, "But at the same time I enjoy Beyoncé." Recently she discovered Fleetwood Mac and has been listening to 'Rumours' on repeat, seemingly shocked that she's been missing out all this time.
"I'm 20 and Josh is 23 and I think we had such a colourful upbringing that we just got fascinated by different things at different points of our lives, and drew them into our own music," reckons Melis.
We'll get to see this melting pop of influences live when the pair headline SOURCE New Music this month. Electronic music is never easy to translate to the stage but IYES are working toward a full band set up. Already they have their two vocals and two guitars to add to the laptop. It gives a different feel to the studio productions.
"If I listened to the recording I'd say we were quite mainstream, but if I saw us live I'd think we were quite indie," thinks Josh. "There's a raw natural vibe to our live sets. We're not there singing perfectly and doing dance routines. We're rocking out on the guitar and not giving a fuck about the feedback. I'm into precision and perfectionism and Melis is more elaborate and bohemian."
Next up, though, they readying a new single, one they have already recorded with Rudimental vocalist and A*M*E producer, MNEK. Not that they need the help, but the 18-year-old pop writing superstar is bound to push them toward that chart hit. We expect them to find a home in the top 10 til, well, infinity.
Photo By Kenny Mc Cracken
Assisted By Matt Ring, Manon Pauffin