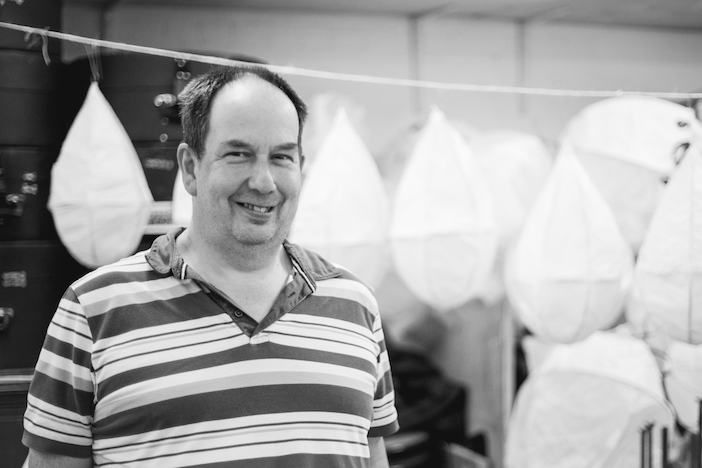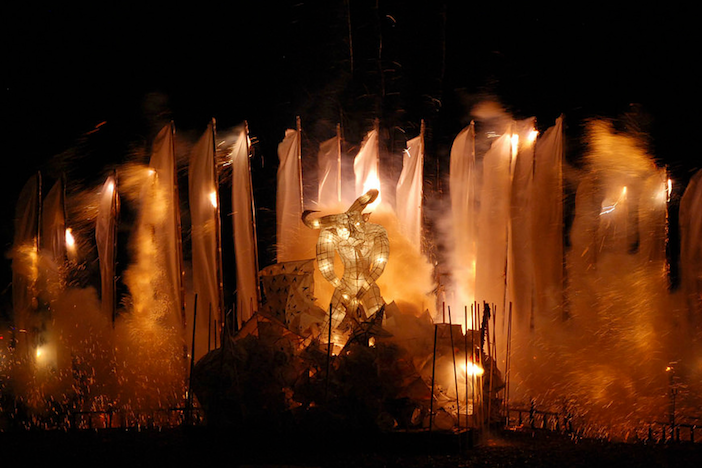 With winter solstice just around the corner, SOURCE caught up with John Varah, leader of the community arts charity Same Sky that runs the world famous Burning the Clocks lantern parade.
John, Thanks for taking the time to talk in what must be a really busy time for you.
Yes! We are making up the lanterns that will be available as kits or ready-made lanterns for those who support us through the Kickstarter campaign. But we run events all year round so we are always busy.
What is Burning the Clocks? How did it get started?
I was working with the group as a freelancer when it began back in 1994. The feeling was that we wanted to create a new civic ritual. I had been working and living in Spain so was really inspired by the civic events that run though the year there. We realised there weren't any equivalents here and that it was our duty to create them. It seemed good to go with something physical like the solstice and to incorporate aspects of the local Sussex and countryside traditions. We get confused as being pagan a lot, but really the idea is that the solstice is something that is open to everyone. 'Burning the Clocks' itself is a strange notion, but it is an attractive name and works well. Three years into the event we had a student approach us who wanted to do a thesis on the parade's history but we had to disappoint him because at that point there wasn't any.
Is Brighton itself an essential aspect of the idea?
That first year there were, I guess, about 1,000 people gathered on the beach after the parade. Brighton is a tolerant place and I think we were just allowed to get on and do it at the start without too many questions asked. It was our 21st year in 2014 and we had around 20,000 turn out. People around the world have heard of the event and it is featured in the city's tourism promotional materials. I think Brighton has this reputation that if you come, something will be happening and we are one of those things. We try to keep the same people involved in the event. It's a nice civic thing when people take the same role every year. Last year we also had Paul Harrington, the artist who made the first parade's centrepiece, back to make the clock sculpture.
There seems to be an emphasis on the community aspect then. Is this something that runs through all the work Same Sky participate in?
Yes, Same Sky is fairly unusual in that we don't come with a vision of what we want to do, but instead we will participate alongside our partners to fill the space that's become available. And we always look for how the work is going to involve the community in some way. There has to be that angle.
Words by Louise Bloom
Photo www.lukebatemanphoto.com
More Unsung Heroes: Click Hereunsungx