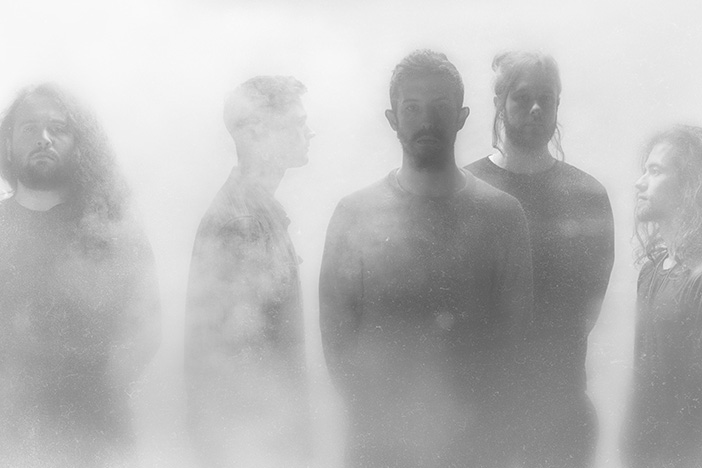 December always brings a slew of new releases; perhaps it's a hangover from the days when people cared about what was at number one come Christmas. In any case, Brighton's output is particularly impressive this month with brand new stuff from Half Crown, Glass Sines, Broken Authors, Phoria, High Tyde, Sun Machine, River Jumpers, InTechnicolour, Thyla and Oktoba.
Half Crown
'Rubber Ghost' (Half Crown)

Half Crown are a Brighton-based five-piece. These lads are pioneering their self-titled sub-genre of 'nouveau rock', which is apparently an amalgamation of "Funk-fused blues rock'n'roll, with a French kiss of hip hop". We would go one step further and say their sound is conversational funk ska. The band will be playing at The Old Market on Saturday 5th December, with special guest Charlie Winston and support from local acts The Dubarrys and Roman Scott.
Glass Sines
'Got It Good' (Glass Sines)

Glass Sines are back with their second single called 'Got It Good'. A more mellow track than their last, the star of 'Got It Good' is the violin, which immediately conjures up hopeful-melancholic feelings of drinking whiskey in a darkly lit bar. It is out on Friday 11th December.
Broken Authors
'U.F.O. – United Flowing Orators' (Broken Authors)

It's time for some hard-hitting music from hip hop and art collaboration, Broken Authors (aka long time wordsmith Invokal (the Speech Urchin) and producer/DJ extraordinaire Tones). Mashing up old school beats with blazing lyrics about 21st century issues, the brand new, and cleverly titled album, 'Get Up, Get Stressed', also features the sci-fi blasting 'U.F.O. -­ United Flowing Orators'. The single and album are both out now.
Phoria
'Melatonin' (X Novo)

Phoria (pictured) returns with 'Melatonin', their first release since 2014. Appropriately named after a hormone that anticipates the daily onset of darkness, the introspective track suggests that "Somewhere between your dreams and your waking life is a path that you might not notice yourself following". It is out now and the album is due in early 2016.
High Tyde
'Glow' (High Tyde)

Proving beyond doubt that they can make infectious indie pop, High Tyde return with 'Glow'. It is another dynamic number from the young Brighton quartet, full of catchy guitar riffs and vocals of intent. 'Glow' has been taken from their eponymous EP, which is out now. High Tyde will play Patterns on Friday 4th December.
Sun Machine
'The Loudest Of Them' (Twin Egg)

A year tucked away in a floating studio (the Lightship 95 on the River Thames, to be precise) can do wonders in harnessing a band's direction, especially when you have resident engineer Ben Phillips onboard. Sun Machine is a DIY band from Brighton. At just over 3 minutes in length, 'The Loudest Of Them', is an oscillating footstep of psychedelic pop.
River Jumpers
'River Jumpers' (River Jumpers)

'River Jumpers' is the energetic new EP from the band of the same name. It's refreshing for a UK-based pop punk band to retain their 'Britishness', but this is something that River Jumpers have managed to do with sincere vocals and catchy choruses. They will be recording their second album soon.
InTechnicolour
'Lend Me A Crushed Ear' (Small Pond Recordings)

From punk to something a little heavier, listen to 'Lend Me A Crushed Ear' by InTechnicolour. Featuring members of Delta Sleep, The Physics House Band, Calico, and Porshyne, InTechnicolour have a unique and uncompromising sound, which mixes elements of riff-driven groove metal and stoner metal. Their EP is out now.
Thyla
'Us And Them' (Thyla)

Thyla are a female-led garage rock band from Brighton who spend most of their days honing their skills on the gig circuit, the results of which can be heard on this spacious falsetto indie belter. Thyla play the Green Door Store on Tuesday 1st December and the Latest Music Bar on Monday 7th December, effectively having two launch parties – and why not?
Oktoba
'Smoke Signals' (Chris Athorne)

Oktoba is the solo project of Brighton based singer-songwriter Chris Athorne. Chris blends folk, pop and Americana together with his music, and honest, yet welcoming storytelling. The exciting 10-track album, 'Smoke Signals', was recorded with Tim Bidwell (Kate Walsh, Jack Watts, Fink) at his Clockwork Owl Studio in Brighton. It's out now.
Words by Sarah Puttock
Photo by Thom Novi
If you're a Brighton band, artist or act with some new music out, let us know. We can't guarantee we'll be able to review it, but we'd like to have a listen.