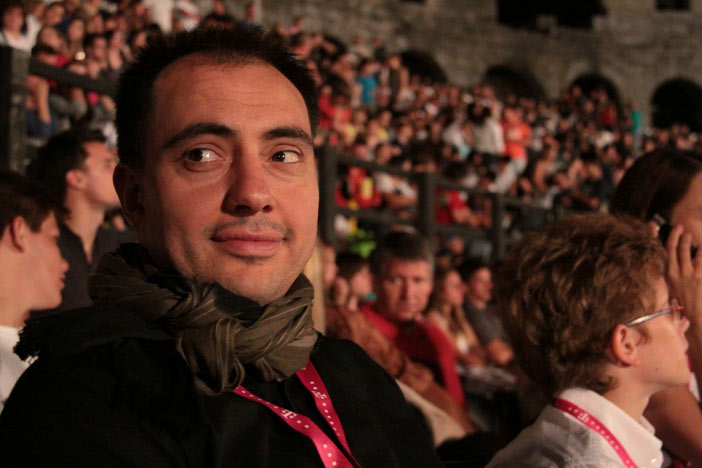 As his second cinema gets ready to open at the Komedia, we talk to the man who keeps us in proper films, Duke Of York's general manager Jon Barrenechea.
What are you most excited about with Duke's At Komedia?
At the moment, just it actually opening. We've been building for months but we've been working on this project for years, trying to get a second site in Brighton in different places. So beyond the fact that it's a great cinema, that it's happening at all is quite exciting on its own.
You must be really pleased with the position.
The location is the highlight of the whole thing, because you couldn't pick a more Brighton place to be. The North Laine, Gardner Street, the Komedia building – it doesn't get any more Brighton than that. We're excited that it's in the heart of town. It's something that we always wanted, to be a cinema in town. And what we've done with it is really good, I think. It's a great combo.
What were the challenges?
Building inside an existing building that was running the whole time we were working – that was logistically quite difficult. The architects had to figure out how to fit two screens, two bars and all the facilities you need within the old Komedia music venue. And because we used the same staff that run the Duke Of York's to open the new cinema, we couldn't forget about the Duke Of York's. And it all coincided with our film festival.
What does it mean for Big Duke's?
The way I imagine it is that Duke's is the older brother who sees the new sibling arrive and might be a little apprehensive at first but hopefully they get along really well. We've done a lot with Duke's this year because we wanted to make sure it's not neglected and it didn't feel left behind. But it's going to do what it's always done, show great films to packed audiences.
What has been favourite film of 2012?
Nostalgia For The Light. It's a Chilean documentary about astronomy and torture, believe it or not. It's quite an amazing film.
More Unsung Heroes: Click Hereunsungx