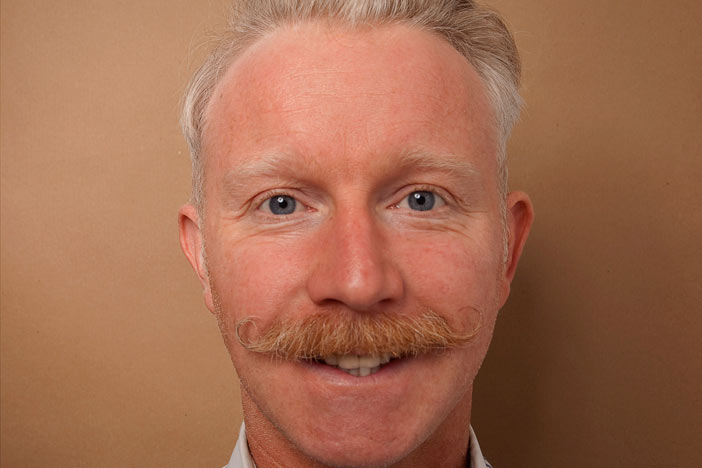 THE REASONS
It's the early 8os and I'm under a beach towel with loads of sand sticking to my sun cream like a full-body sand vajazzle. I use my finger to remove some from under the elastic of my Superman Speedos and peek my head out for long enough to complain to my mum, "This country is too hot for me and we should never come here again." It's Carmarthen Bay in Wales and the temperature is a sweltering 23 degrees.
Coming from Scotland the only proviso for survival is a waterproof skin; there is nothing advantageous about having UV protection. It only became apparent when we travelled to the tropics of south Wales that I needed help in the form of suntan lotion. Not only was my body coated in a thick layer of lotion but also my eyes were bright red as they too had been coated with sun cream on a river of salty sweat.
The nearest I ever come to being tanned is in the height of summer – if you stand far enough away from me my freckles give the illusion of colour. Other than that I'm pretty much a reddish pink all year round. If I do get sunburnt my freckles look green and I will most likely get ill and have amazingly scary nightmares due to a combination of dehydration and sunstroke. Ouch.
THE EXPERIENCE
There is a much safer and less painful process to getting a tan these days. Spray tan has arrived – I'd seen it and heard about it but had never thought about having one until now. Secretly I've always been jealous of tanned people. They walk around looking all even and white-teethed. It's just another day for them and I've always wanted to join the gang.
I dare say I was nervous before my session as I had all sorts of pre-conceived ideas about what I might look like on the other side. Dale Winton sprang to mind a few times and it didn't help that I'd just watched Anchorman the night before; I couldn't help but think of comedy tans.
Charlie was the beauty therapist who had the job of spraying my pasty body and making me into a bronzed Adonis. Apparently I could either strip to my pants or put on the thong provided – Charlie did give me a heads up and tell me that the thong was "a bit revealing" so I opted to keep my dignity intact and my underwear on.
Putting on my hair cap, I regressed straight back to the fearful child that I was back in Wales. The only difference was my pants didn't have Superman on them. I stepped into the pod and asked nervously, "Does it come in different shades?" I felt a bit like I was ordering a sofa. Charlie explained that there was a 'medium' option, which would look natural, or 'dark', which presumably wouldn't. I opted for medium, as I didn't want to go for the hard stuff on my first go.
Charlie picked up the tanning airbrush and started spaying me down. I was verbally manipulated into several different bodybuilder poses until my body was evenly covered. Once I was done acting like Arnold Schwarzenegger, Charlie left me to blow-dry myself with the tube from the airbrush.
At first glance I looked slightly browner, but I already looked more evenly toned than my former self. Charlie told me that as the day went on I would get progressively darker and by the evening I'd be as brown as I was going to get.
I know it's just a psychological effect but I walked out feeling healthy and I must admit I felt good about how I looked. I knew I had a browning journey to travel as the day went on but just from one look in the mirror I had an overwhelming feeling of change – it's like how a new and different haircut makes you feel.
When I got back to the office, every time I turned round to ask a question I got a louder "oh my god, you're getting browner…" At one point I got "Bob Monkhouse!" When I got home I took my clothes off and had a good look at myself in the mirror. I looked mental. I slept with the tan on as advised and dreamt of Baywatch and Miami Vice.
WAS IT WORTH IT?
My girlfriend certainly appreciated it and people have been saying, "The studio must be going well – have you been somewhere warm?" So while it must look natural I still have no qualms about saying it's a spray tan. My comedy tan has turned out to be not so comedic after all but actually a nice and worthwhile experience. I know it's winter but the effect on my self-image, and to a certain extent vanity, has left me feeling like it's a warm summer day.
But while I like the novelty of looking brown it's just not natural for me – I'm Scottish and no amount of factor-anything would really send me that colour. My colouring is distinctive – especially down here on the coast – and I wouldn't permantly change it for anything.
Thanks to Exposure Tanning: Queens Rd, (01273) 771 770