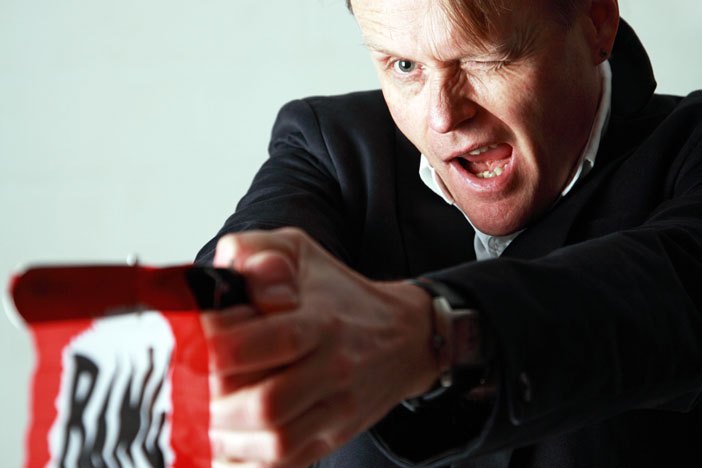 Simon Parker's Cable Club shows at the Prince Albert have given a leg up to almost every Brighton band of note in the past decade. Simon also plays in Villareal and Lightning Dept, runs the Numbskull HQ record label, has a show on Radio Reverb, and is a tireless promoter of the city's unsigned acts.
Why did you start Cable Club?
We began in the summer of 2002, primarily because as a musician myself I was frustrated and disappointed with the way that local bands were getting treated. Poor sound, mismatched bills and not getting paid at the end of the night were all symptoms of Brighton in the early 2000s.
Which shows are you most proud of putting on?
I bought bands such as The Cribs, Kasabian and 65daysofstatic down for their first ever Brighton dates, that's pretty neat. A lot of local bands like Turncoat, Paul Steel, Educated Animals, The Customers, The Upper Room, Young Soul Rebels and Winteria also had a great run of shows between 2002-07. I've promoted around 1,100 local shows in the past decade, so that must be over 2,000 bands. No wonder I need a holiday.
How healthy is the current Brighton scene?
There are always a lot of great bands moving to or forming in Brighton. I don't see this changing, especially as we have music colleges and a sparkling reputation that other parts of the county struggle to attain. The scene is fragmented, but it couldn't really work any other way due to the diversity of musicians.
How do you sustain your enthusiasm for new music?
I'm always finding great new bands. At the moment Sparrow, We Spies, Us Baby Bear Bones, LL Cosmonaut and Lion Bark are amongst my favourites. Music has always been in my blood. What else am I going to do, get a proper job?
Cable Club 10th Birthday gig featuring Two Jackals, Running Dogs and Sparrow, The Haunt, Friday 27th July 2012
More Unsung Heroes: Click Hereunsungx