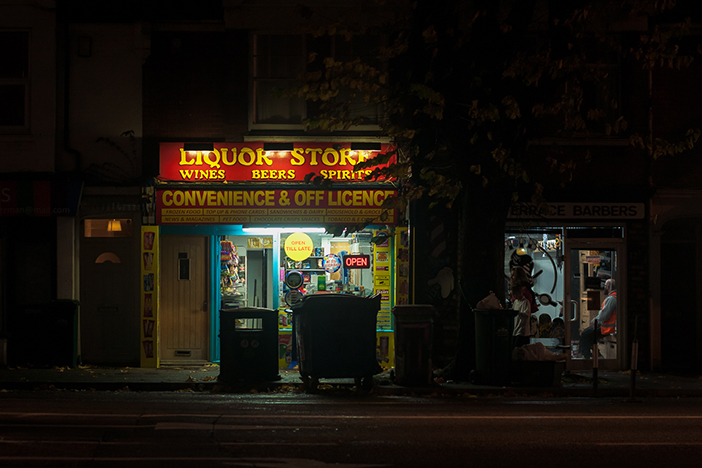 Street Source is a regular feature showcasing photos taken around Brighton over the course of a month by one of our photographers. The idea is to share spontaneous moments around town – be it incidental street scenes, snapshots of people's lives or images of the city as a landscape. Each month we ask a different local photographer to participate.
This time the challenge fell to Oleg Pulemjotov, the photographer behind the excellent street photography project www.brightonfolk.com. He had this to say about his Street Source photos:
"It's half four in the afternoon and it's dark outside. It's November. With the clocks going back and the days getting shorter, most of us must face an existence without daylight until sometime next year.
It's alright though. As winter draws in we get to see a different side of Brighton. Until the full-on assault of the Christmas season hits us the roadside is lit mostly by streetlights, passing traffic and shopfronts. In this series of photographs I decided to focus on the latter.
No two Brighton shopfronts are alike. They all have a character in the dark, busking in their own light, and each stand out like exhibits in a museum. Some are more humble than the others, you might notice."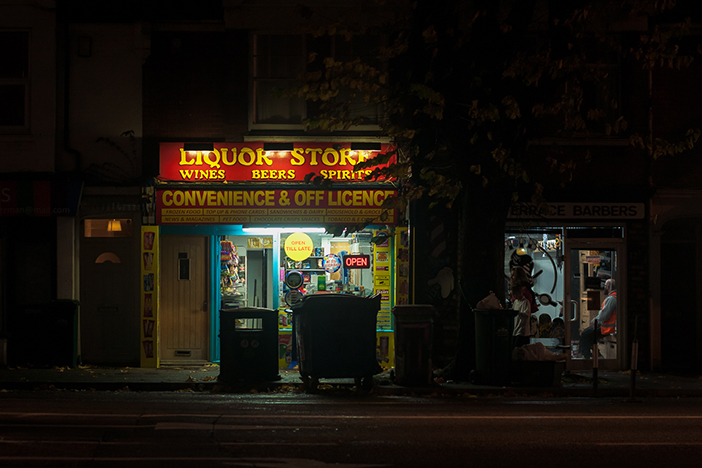 Photos by Oleg Pulemjotov
To see more Street Source photos: Click Here