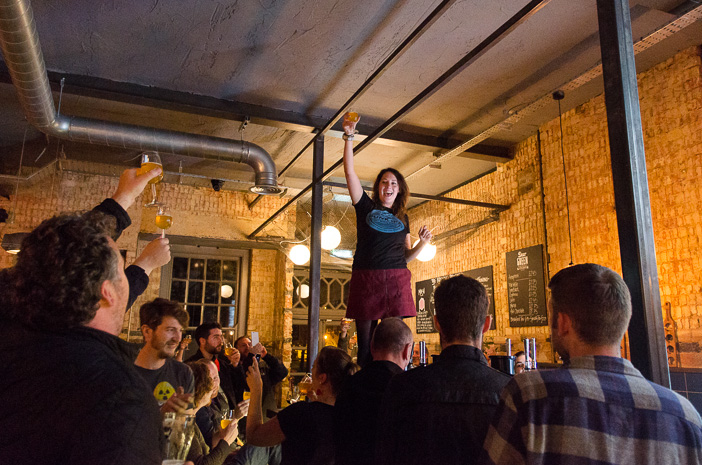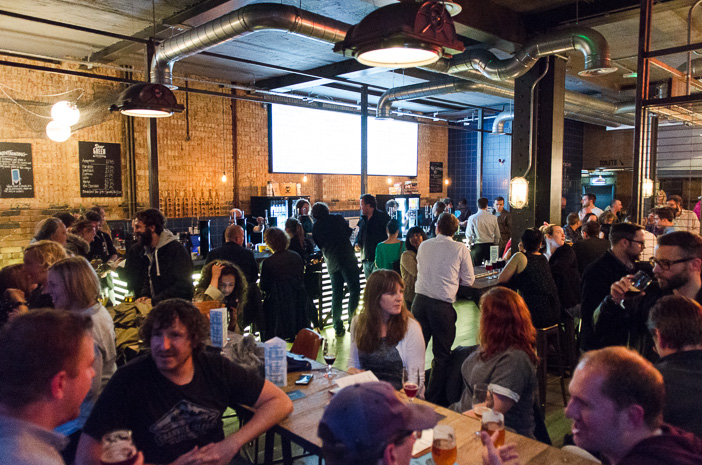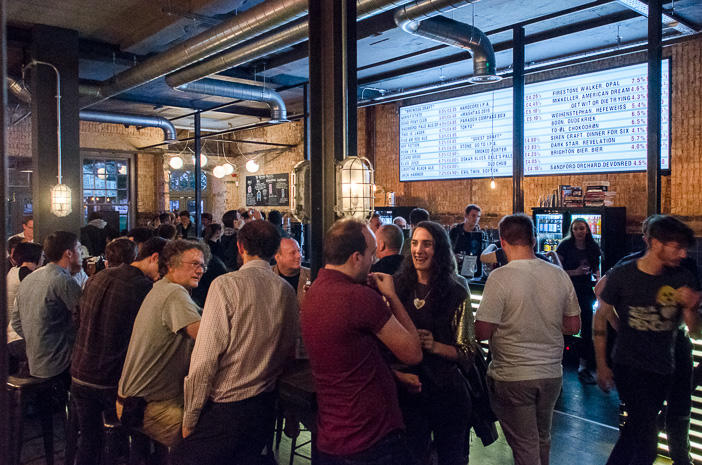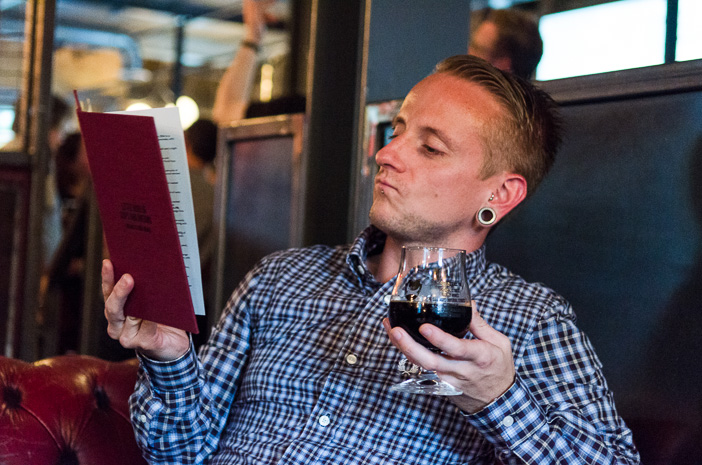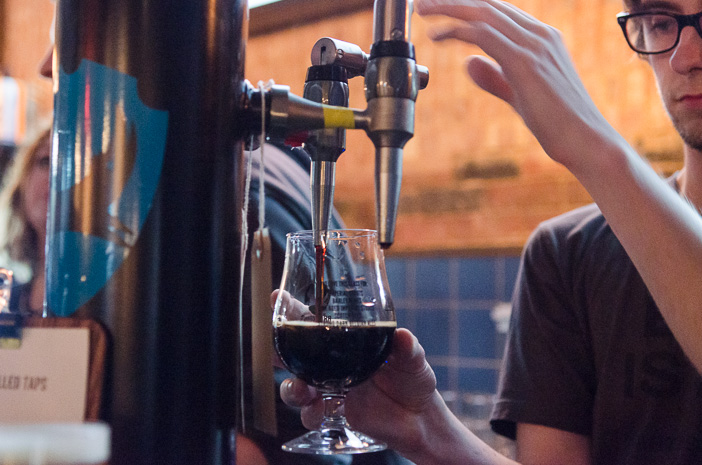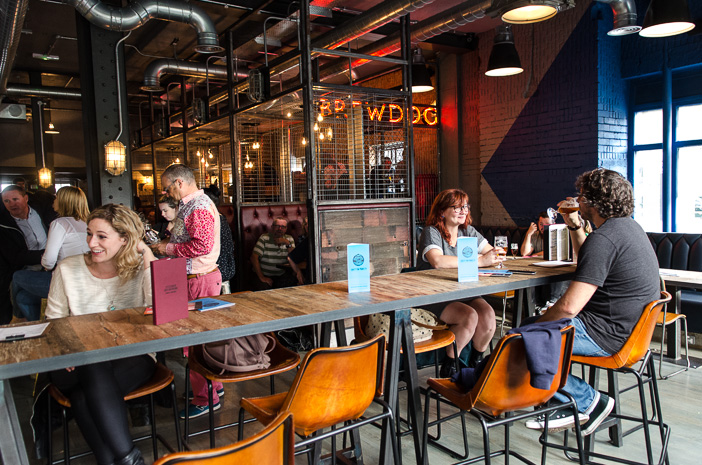 Brewdog finally opened its new bar in Brighton and we were able to investigate the refurbishment and sample some of the craft beers on offer before the official opening to the public. We reported a few months ago that they had signed a lease for the former Blind Tiger Club almost exactly a year after it closed due to noise complaints. Understandably there are no plans for live music, this bar is to focus on what has made the brewer so popular and that is high quality craft beers.
The transformation is quite extraordinary, all the furnishings have been stripped back to reveal bare brick walls and clean wooden flooring. The long bar remains on the left side and the seating has been replaced with chairs, bar stools and plush red leather sofas and chairs at the back. As well as two main long tables by the bar and entrance, there's new seating under the red neon sign and four caged booths with leather seats and up a small flight of stairs there are tables for two where the stage used to be. Windows at the front and side of the bar let in a good amount of natural light and the whole place feels spacious and well organised. Many will be happy to know that the fairly horrendous toilets of the past have been entirely refitted.
The atmosphere is positive with a buzz of friendly excitement, the staff members have clearly been well trained and are brimming with enthusiasm to offer beer and ale samples along with a clear knowledge of what they serve. Even as it got busy they were happy to help, which is essential when they have 30 beers on tap (including Punk IPA, Dead Pony Club and Five AM Red Ale along with small batch brews and a selection of guest and international beers) the choice could be overwhelming. The full beer, ale and stout menu is illuminated on a large board above the bar and serves as a reminder of some the high strengths and perhaps why some can only be bought by the half or third. We were also able to sample some of the food off the small menu and we were pleased by the high quality fresh ingredients and reasonable prices.
Some will raise issue with the prices and feel that Brighton does not need another bar charging close to five pounds for a pint, and complain of the further gentrification of our city. However we would argue that BrewDog's unprecedented success comes from being very good at what they do in offering a range of high quality ales and that is why people will drink here and their other 27 bars around the world. There are hundreds of alternative pubs in Brighton and this is a welcome addition to the vast choice we have in this city.
Opens 28th August 2015
Words and Photos by Mike Tudor