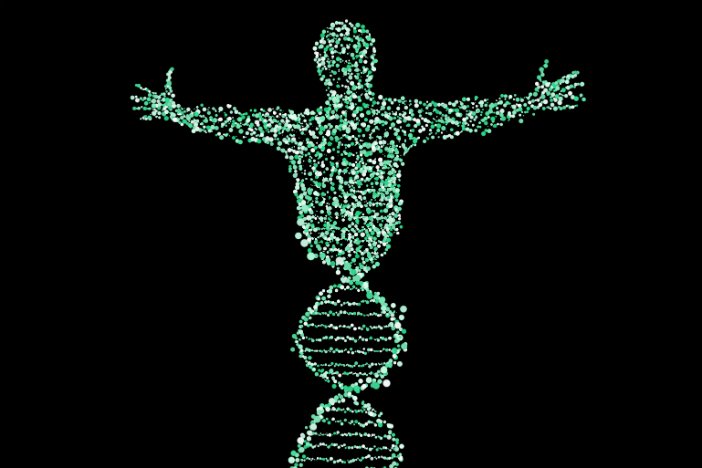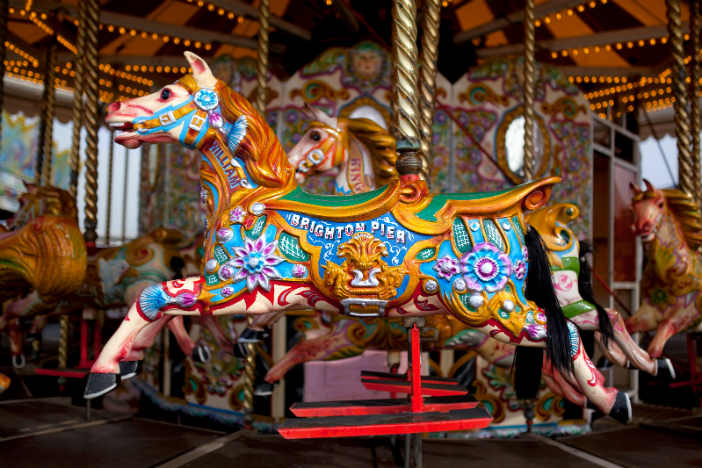 From cutting-edge dance at the Attenborough Centre to a takeover of the pier, the British Science Festival really isn't messing around during its five days in Brighton. Here are 10 to start with – click the links for more details on each.
The Wild Furry Urbanites, One Church Brighton, Wednesday
Urban foxes aren't just there to shit you up on the way home. Dr Dawn Scott helps to stalk them. "We spend a lot of our time driving around the city at night in the dark, when everyone else is asleep, trying to find animals," she says. Suspect Tories aside, research has shown most people like living alongside wildlife, as long as it doesn't go overwhelmingly feral, follow you back and start ripping through the bins. "We can help with understanding wildlife ecology, to make sure that species, including us, can co-exist in an urban environment," says Dr Dawn.
Saving our Bumblebees, University of Sussex, Wednesday
Dark arts to social media and search engines, algorithms are also vital to nano-brained bees. Experts at Sussex want to understand how bees forage and return food so accurately to their nests. "We would like to implement them on small, autonomous flying robots," reasons Dr Paul Graham. "At the festival, we are going to talk more about our research and give visitors the chance to experience the challenge faced by insects as they forage." They'll do this through virtual reality, quizzes, games and a bee challenge. Can you out-navigate an ant? Now's your chance to try it.
Brighton Museum Late: Breaking the Glass, Brighton Museum, Thursday
That most desired of modern mixtapes, the science playlist, reverberates through a silent disco, made all the more dramatic by the fact that this rave-of-the-year contender takes place in the museum's Smaller Ancient Egypt Gallery. Wait, there's more? Smart object technologies flow through a starling to create projections in reaction to your movements, and there are curator talks on art, parasites and more. There's also multisensory art, synaesthesia allowing you to hear the colours of the rainbow, rare openings of several display cases and a DJ set by Samuel Organ, of The Physics House Band.
Sussex Heritage in the Digital Age, University of Sussex, Thursday
Dr Jaime Kaminski, of Brighton's School of Environment and Technology, has a voice which could soothe a thousand wailing amputees. "The Sussex loops are a unique bracelet or arm ring, produced in the area around Lewes and Brighton during the middle Bronze Age," he says. "To date, 36 loops have been found. The first one was found in 1825, the last in 1815." Kaminski and Dr Karina Rodriguez, of the School of Computing, Engineering and Mathematics, have analysed and reprinted these silvery relics with 3D technology, allowing them to manipulate physical replicas and tell us more about the past.
Discover Quantum: An Immersive Laboratory Experience, Attenborough Centre, until Friday
From surgery to space, the designs and discoveries being plotted in the Ion Quantum Technology research lab at Sussex have spellbinding potential. This is a chance to step inside the quantum computer the team are trying to build. "It's one of the hardest things you could possibly imagine," says Professor Winfried Hensinger, who leads the research team and can be seen perching on the corner of the pop-up lab's roof outside the University of Sussex's Attenborough Centre. "Certain problems may take even the fastest super computer billions of years to calculate. A quantum computer could solve such problems in minutes."
Why did I donate my genome to the public?, Old Courtroom, Friday
In 2013, Professor Colin Smith became the first person to donate his complete genome sequence in the UK with "open consent", waiving his rights to anonymity. Last year, he moved to Brighton and established a new genomic centre with local university and hospital experts, and he hopes others across the world will also gift their genomes, which detail the ancestry, origin, ability to metabolise drugs and risk of conditions held by their donors. "It gives you a completely different view of a human system, because you can look at everything together," points out Smith. "That's a complete game-changer for research."
Madame Natalie's Booth, Palace Pier, Friday
You've been living like a knackered nun all year. What happens when a senior research fellow, dressed as a flame-haired sexual fortune teller, conclusively decides you've been kicking your game, based on your responses to a brief questionnaire? "You don't tell me whether that's right or not," says Natalie Edelman, the Madame of the festival's pier takeover on Friday. "You come into my little booth, you have a go at the quiz, and then I tell you how many partners I think you've had." This research has to do with psychosexual factors in sexual health, so bite your lip, yeah?
Jurassic Park: Could it Happen?, Duke's at Komedia, Saturday
Shock news for anyone labouring under the misconception that Jurassic Park, which will be screened here along with a few cold hard truths by way of commentary, is realistic. "I go out into the rocks where they're preserved, where we find the dinosaur remains," says Dr Susannah Maidment, explaining her job and her 150 million-year-old work terrains. "Will we ever be able to extract some DNA from some dinosaur blood and recreate a dinosaur? It seems unlikely." Still, there's a mass of information right here on the South Downs. As a manmade mass extinction looms, palaeontology will at least provide some answers.
The Secret Life of the Bicycle, city centre, Saturday
Here they are, those mates of yours who, no matter what the occasion, will unfailingly turn up in shorts with pockets and a slogan t-shirt, their faces cheery, their hands bearing faint marks of gear muck. Dr Derek Covill joins Max Glaskin, a journalist and writer who wants people to understand why cycling is "so magical". "It's for everybody," Glaskin says, inviting you on their easy bike ride. "It's been 200 years, this year, since the true ancestor of the bicycle was invented. People can see how bicycles work. What we want to do is show people why they work."
The Solar System as a Musical Instrument, Sallis Benney, Saturday
The University of Brighton is making a to-scale virtual reality model of the solar, putting you in a spaceship, controlling which planets and relationships you want to gawp at. It's all inspired by Johannes Kepler, the German mathematician, astronomer, astrologer and genius who, according to Professor Kelly Snook, a Researcher in Data Sonification, was "really cool" and "way ahead of his time" 400 years ago. "I want people to feel a sense of curiosity about the music of the spheres," she says. "Music is a tool for the exploration of reality. As you use music to explore, you learn things about yourself and the world."
Visit the British Science Festival for the full list of events and details.
Words by Ben Miller.
Photos courtesy British Science Festival 2017.