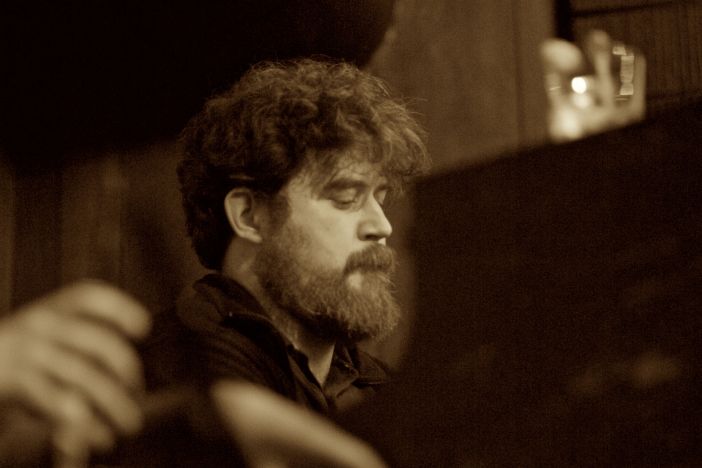 The Chicago-based singer-songwriter Daniel Knox brings his dark, down-to-earth yet haunting tunes to the Greys Pub next week for what should be an intense performance in this intimate charismatic venue. Knox gives an original sense of doom to his warm, moving and sometimes humorous songs, with previous album titles 'Disaster' (2007) and 'Everyman for Himself' (2011) providing a hint at his own special form of the macabre. Time Out called him a weird mix of Scott Walker and Harry Nilsson and whilst previous recordings have tended to be lo-fi but well-received by critics, his latest self-titled album is a lusher affair, produced by Steve Albini's right-hand man Greg Norman. The album features tales from his sometimes violent and delinquent upbringing in Springfield, Illinois and should provide for an engrossing evening.
Pre-purchase of tickets recommended as the size of the venue means this is very likely to be sold out.
Support comes from local doom-folk heroes Twenty One Crows.
The Greys, Southover Street – Thursday 21st Jan 2016
Words by Jon Southcoasting
Photograph by P Monaghan