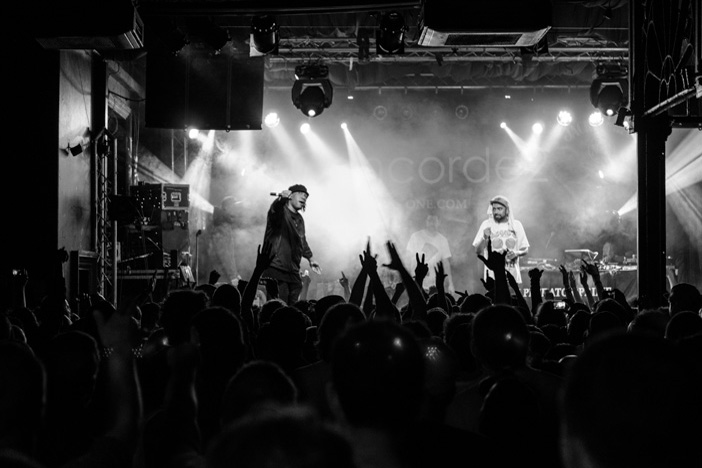 Whenever KRS-One comes to Brighton we tell you to go and see him. There are several reasons for this and why we have made the effort to catch him every chance we've had since his unreal show at the long gone Event II in 2005. He brings one of the most solid live hip hop shows with his high energy, charisma and consistency. His last visit saw him climbing in to the crowd and freestyling amongst the fans between hits spanning his almost 30-year long career. His enthusiasm is contagious and causes the sort of arms in the air riotous crowd that makes these hip hop shows unique and unlike anything else, we cannot wait to welcome him back.
Concorde 2, Saturday 30th May 2015
Photo by Mike at Studio 85.