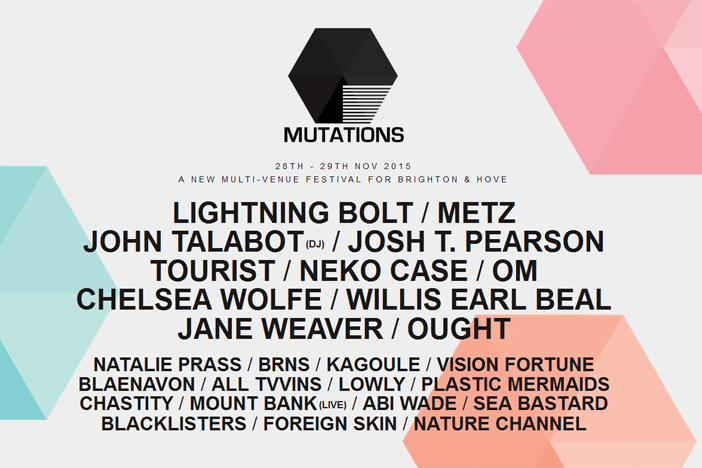 First announced in the programme for 2014's Drill Festival (also organised by One Inch Badge), the inaugural Mutations Festival will follow much the same format as that Wire-curated event, hopefully becoming something of a 'go-to' cityfest for the types of bands playing this year.
Headed up by the noise terrorist duo, Lightning Bolt (playing their only festival headline show in 2015), the boutique venue-based weekender also offers highlights like the pounding Metz, rapper Willis Earl Beal and Brighton's own excellent Sea Bastard and Abi Wade (although not together, alas).
Keeping its numbers down to 1,000 should also ensure that Mutations never suffers from the nasty queuing that can tarnish similar, oversubscribed events. Also, a Hove/Brighton venue split across the two days will mean there are none of those horrible sprints across the city in the three minutes between acts in order to catch everything you want. And with a line-up this strong, it's just as well.
Mutations, Various Venues, Saturday 28th & Sunday 29th November 2015
See the full line-up here.