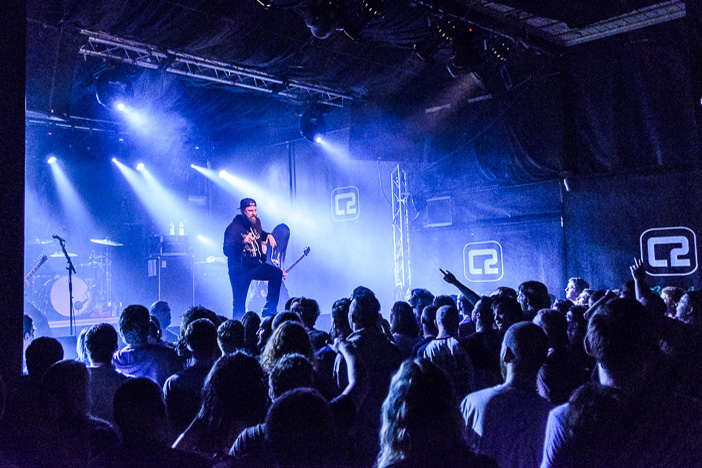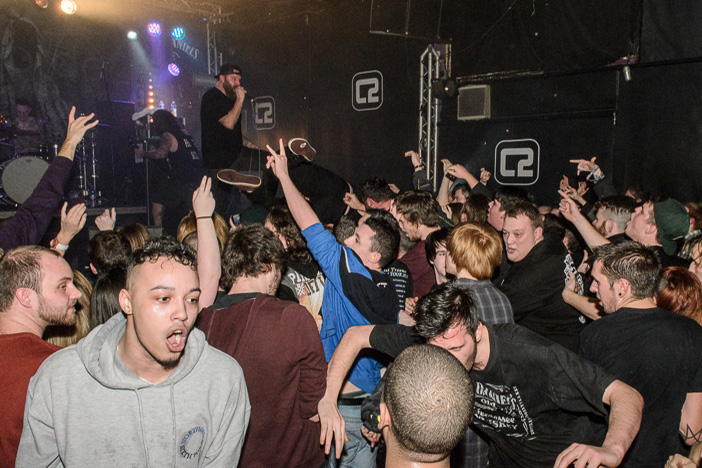 Alaskan metalcore band 36 Crazyfists made a confident return to the stage at Concorde 2 last Friday, playing to a crowd of fans who welcomed them back with raised fists and by singing their songs right back at them.
It's been five years since their last album, with lead singer Brock Lindow explaining in a recent interview that it might have been the end for them. The upcoming release of their new album 'Time And Trauma' and the band's deal with Spinefarm records have put those doubts to rest. It's clear from his full-on performance that Brock is happy to be playing live again: he declares how pleased he is to be back in Brighton and ends up swapping beard compliments with the audience.
His unique and emotive voice is on form as he prowls the stage and reaches into the crowd, while the band tear through their back catalogue with unflagging energy. Midway through their set they play material off their new album and ask the crowd, genuinely, if they like it and whether they should play a few more. The new songs feature the same driving rhythm offset by the riffs and choruses that give 36 Crazyfists their distinctive sound.
Towards the end of their set Brock picks a keen fan from the front to sing 'Destroy The Map' with the band. This is something they do at most shows, but it's always good to see, if a little anxiety-inducing. The band finish up by asking the crowd for requests and hear shouts for 'Circle The Drain', causing feigned shock from the band that they wrote that back in 2002. They jump straight into it and follow it up with the crowd pleaser and traditional set ender 'Slit Wrist Theory'.
While not packed, the venue is busy with the most dedicated fans holding their place at the front despite the continuous crowd surfing. With the space available there's room for the crowd to go wild and beer to go flying, we wouldn't expect anything less. It's good to see them back.
36 Crazyfists, Concorde 2, Friday 6th February 2015
Words and photos by Mike Tudor