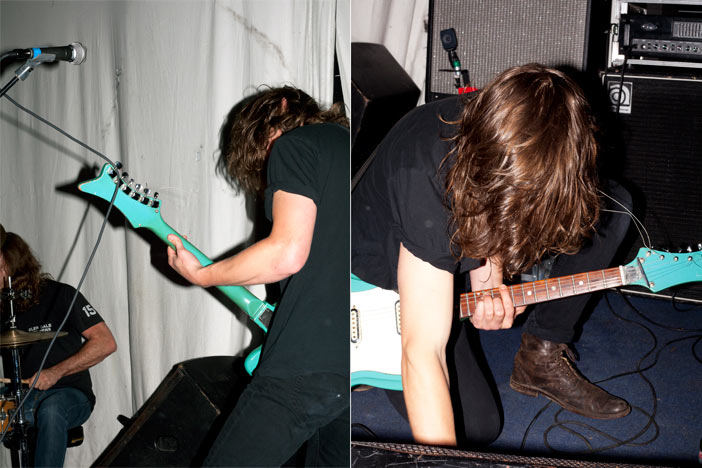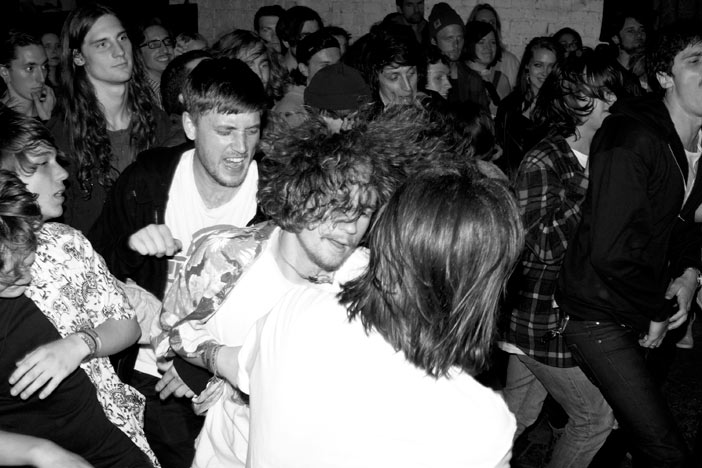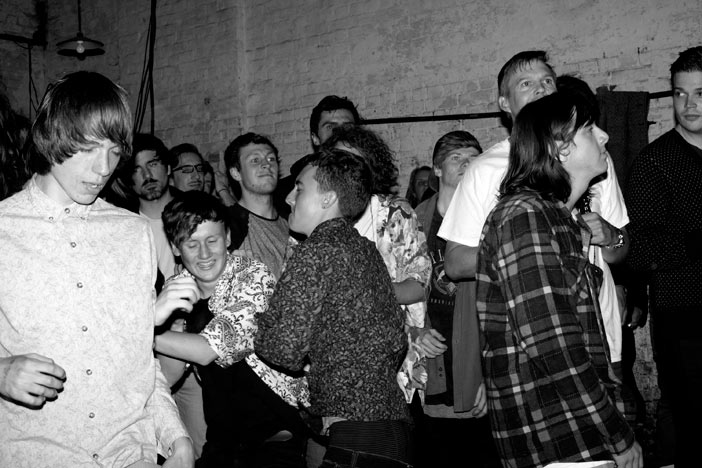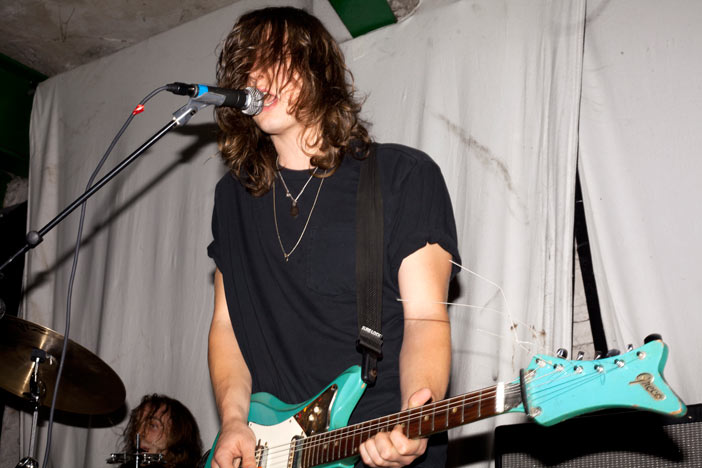 We sent Photocopy Club/Space @ Create curator Matt Martin down to the Green Door Store to take photos of the madness we knew would occur. Actually, that's not true, he begged us to go – you can tell how excited he was from his manic account he sent over with the pictures.
"In the dingy hole that is the Green Door Store, a small crowd gathered near the front of a shin high stage. It was a grim Tuesday night and the rainy day in May was in full swing. Teen Creeps promotions had managed to get the all-mighty garage punks Bass Drum Of Death to come back.
"I last saw these guys at an insanely busy Great Escape show last year at the Hope, where I danced my arse off with three blonde girls who kept grabbing my camera and taking selfies. Anyway, I was happy to see the return of this Mississippi three piece. I set myself up to the right of the stage, next to the lead singer.
"The Green Door wasn't heaving but there was a fair old crowd of people ready to get down and make sure their hair would stay over their face for the whole of the show. BDOD came to the stage – in beautiful garage style I don't think I saw the lead singer's face from start to finish. HAIR WAS FRICKIN EVERYWHERE. I can't remember what song they started with but it was great.
"The excitement grew across the room as everyone knew what time it was… IT WAS BASS DRUM OF DEATH TIME. They played all the hits and some new stuff including the new single 'Shattered Me' which is great as well. I was kinda gutted I had to stand there and take photos because all I wanted to do was take my shirt off, dance like a voodoo and hang from the ceiling. Fun times. Can't wait to see them in Brighton next time! BYE."
Green Door Store, Monday 13th May 2013
Words and photos by Matt Martin