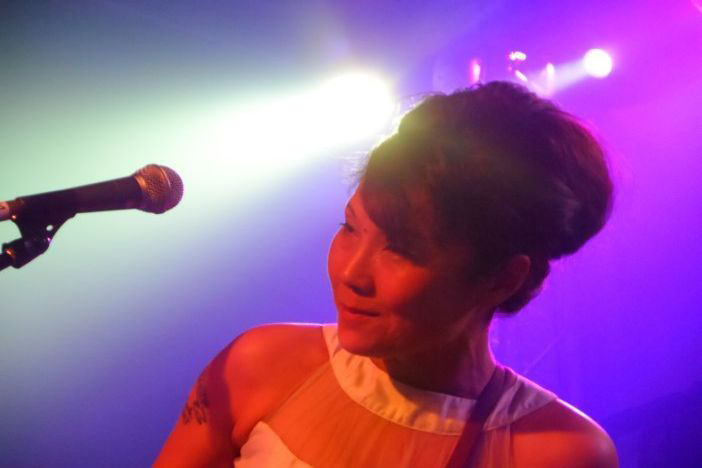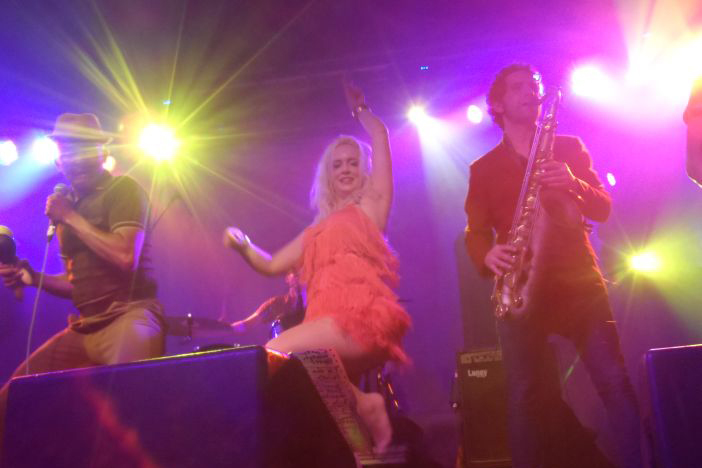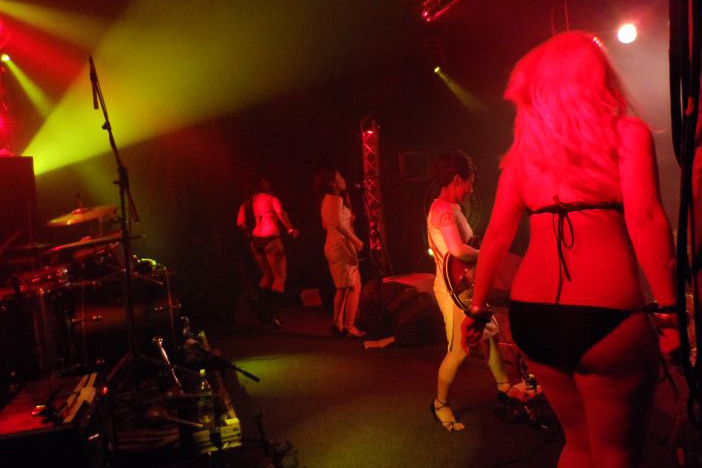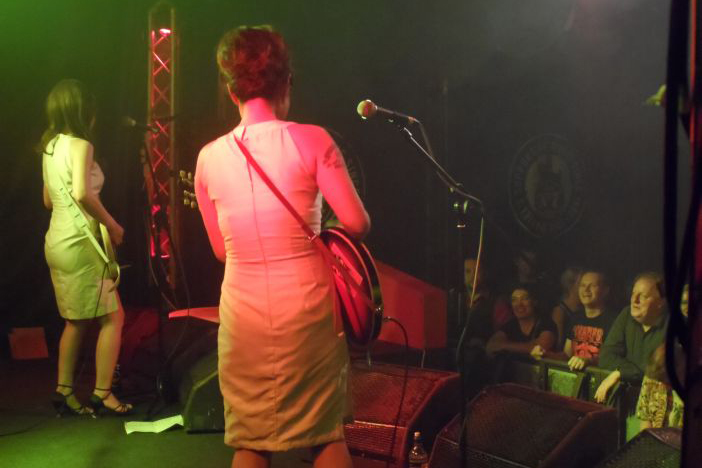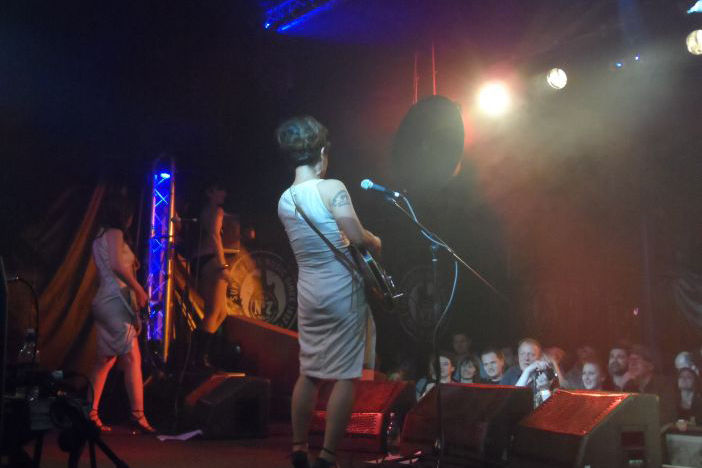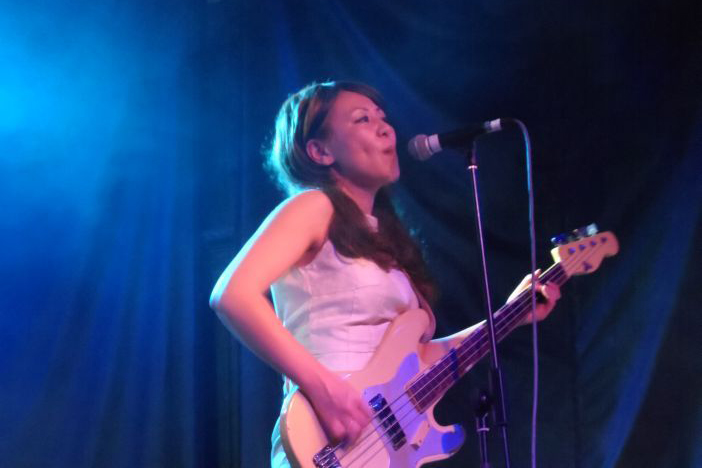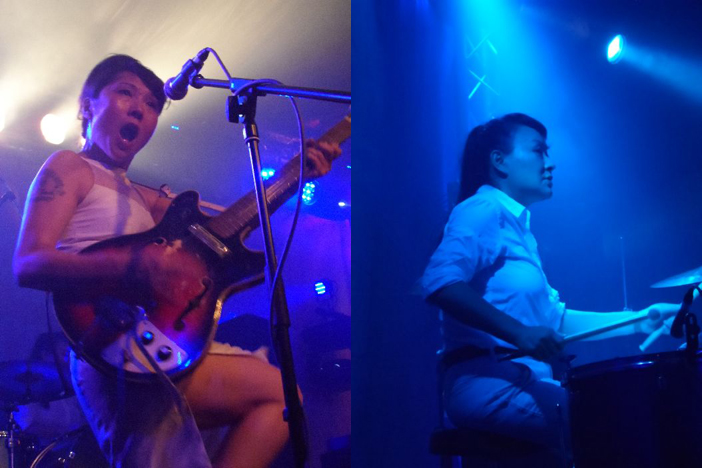 The Stay Sick promoters managed to bag one of only two UK appearances by the legendary 5.6.7.8's for this annual celebration of all things sleaze, Sickville A Go-Go.
They gained global recognition with their iconic appearance in Kill Bill but the 60s influenced Tokyo trio, still featuring the Fujiyama sisters, had been rocking audiences for over 10 years previously. Their beehive hairdos and matching split skirts combined with heavy-riff garage songs have made them, along with Shonen Knife, Japan's finest all-girl exports. Their unique covers of swampy, beat classics make them the perfect band to headline this special Stay Sick night.
Walking in, we found ourselves amongst a good-looking crowd, dressed in vintage finery with follicle-perfect quifs and curls. The venue itself had a makeover as a kind of underground movie set complete with DJ record shacks, go-go podiums and a constant stream of 50s B-movies and Teaserama skinflicks.
King Salami And The Cumberland Three were the ideal main support with the dynamic frontman whipping the crowd up with a high-octane r'n'b and garage set. One of many highlights saw the band and their dancers, The Cumberlettes, donning headdresses for 'Big Chief'. They can come back anytime.
Taking the stage at around half midnight, the headliners looked every inch like stars, but a few technical problems meant it took them a couple of songs to find their feet, but when they did it was electric. Flying through favourites including 'I Walk Like Jayne Mansfield' and 'Three Cool Chicks' while the go-go girls shook their tail feathers on either side, they dispatched 'Woo Hoo' with no big fuss in well under two minutes. Their takes on ska kept the dancers happy while versions of 'Great Balls Of Fire' and 'Green Onions' had a distinctly eastern feel.
The frenetic pace continued with a feedback-laden, grinding 'Hanky Panky', with Yoshiko giving her finest and scuzziest solo of the night. 'The Barracuda', with its walking dance routine and call and response vocals, proved to be the song that best captured the occasion. A few songs later it was all over but there was no way the enthusiastic crowd were going to leave it there and they returned twice for encores, again joined by the dancers, now wielding maracas, that left us with 'Surfin Bird' ringing in our ears.
The party continued until 4am but we stumbled out just after 2am with a vinyl surf version of 'These Boots Are Made For Walkin', which seemed a perfect way to end the night. We can't wait to see what they come up with for next year's event.
Concorde2, Friday 21st June 2013
Words and photos by Steve Clements