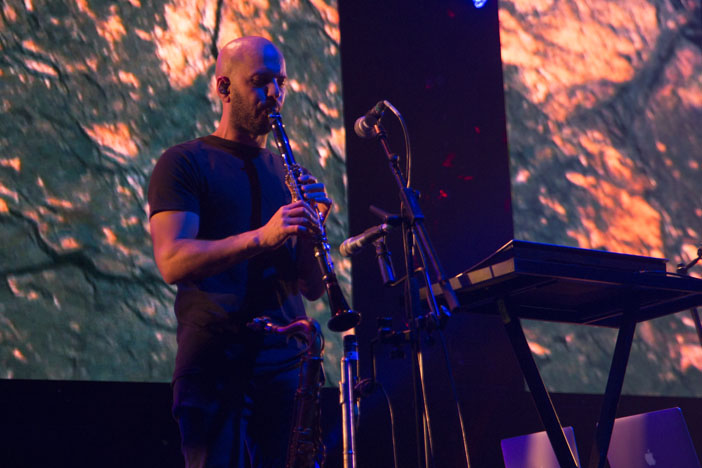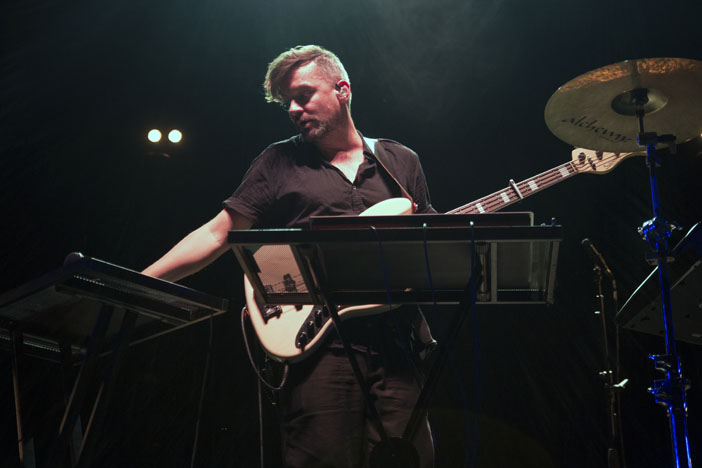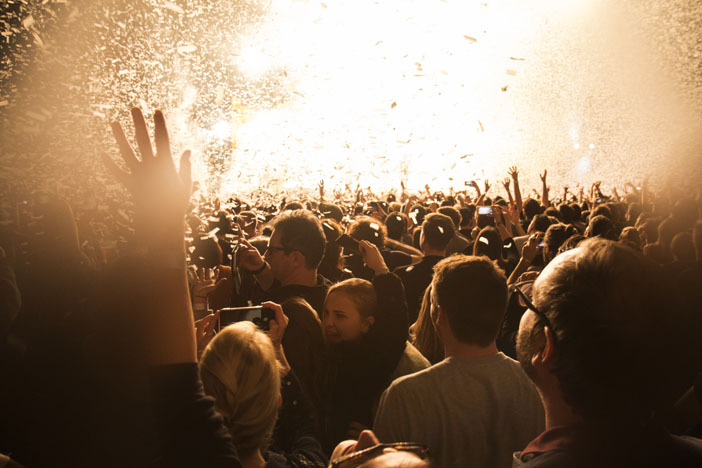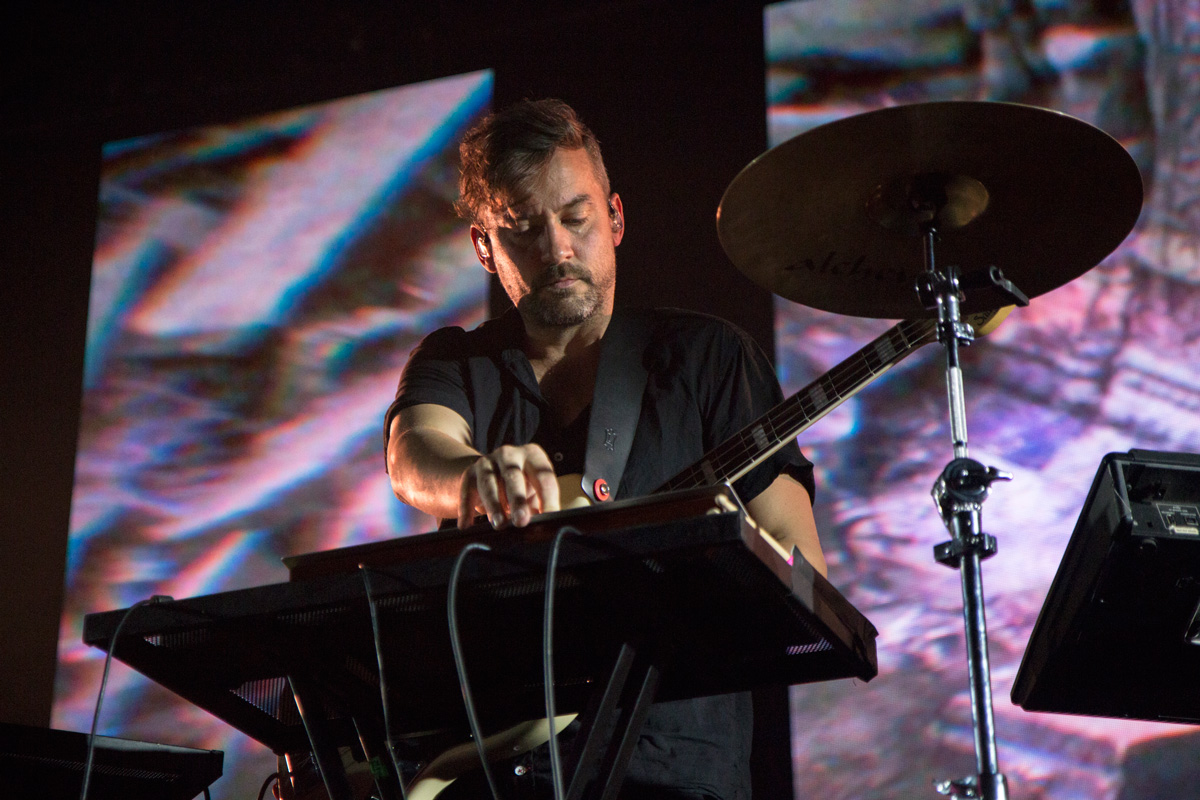 It was only fitting that former Brighton resident and erstwhile Tru Thoughts signing Bonobo played the last gig of his 'Migration' tour at the Brighton Centre. As the largest music venue in the city, it was probably the only place that could accommodate his many local fans.
With a steadily growing queue forming outside the box office due to a cock-up with Songkick tickets, some attendees would have missed excellent support act George Fitzgerald playing tracks such as the melancholic house ballad 'Full Circle' from his fantastic debut album 'Fading Love', as well as more techno-tinged tunes from new release 'Update'.
During the interval with more lengthy queues at the bar, a speaker announcement built up the anticipation with a countdown to Bonobo's appearance on stage. Simon Green and his full live band, complete with string quartet and horn section, promptly began with the title track from latest album 'Migration', accompanied by a huge audiovisual display on the screen behind them.
Szjerdene Mulcare provided understated, but distinct vocals for tracks like 'Break Apart' and 'No Reason', sung by Rhye and Nick Murphy (Chet Faker) on the album, her voice blending seamlessly with the bold, fulsome sounds created by the eleven-piece band. Green himself showcased his multi-instrumental talents, alternating between synthesisers and guitar, while we were taken on a visual journey through vast desert and mountain landscapes, before huge lasers beamed out across the room.
Happily, they played a mixture of old and new material from Bonobo's extensive repertoire, such as 'Kiara' and 'We Could Forever' from the 2010 album 'Black Sands', while with 'Cirrus' from fifth album 'The North Borders', they managed to create an almost spiritual experience when bang on the beat, confetti burst forth from above and showered down in glittering fragments on the enraptured crowd.
The African-influenced sound of 'Bambro Koyo Ganda', featuring Innov Gnawa, a sextet of Moroccan musicians based in New York, was particularly well-received and finishing the set with 'Kerala', the standout track of the new album, which ingeniously samples Brandy's 'Baby', really got everyone moving their feet and begging for more.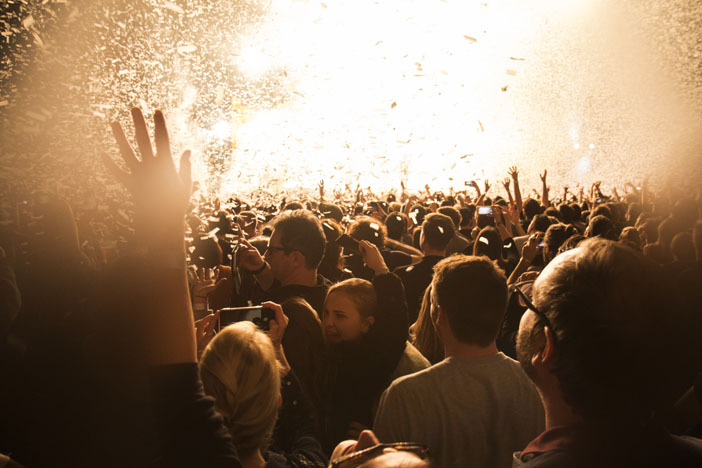 Our whoops and whistles were rewarded with two encore tracks from 'The North Borders' namely 'Transits', sung beautifully by Szjerdene and 'Know You'. It would seem Bonobo does indeed know his audience. A meticulously crafted and executed show, just like each of his tracks, it can only be described as an epic treat for the senses.
Brighton Centre, Tuesday 21st November 2017
Words by Emma Baker
Photos by Ashley Laurence