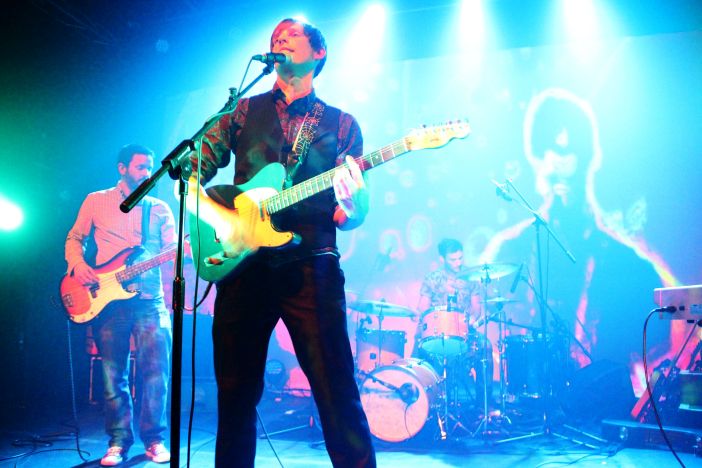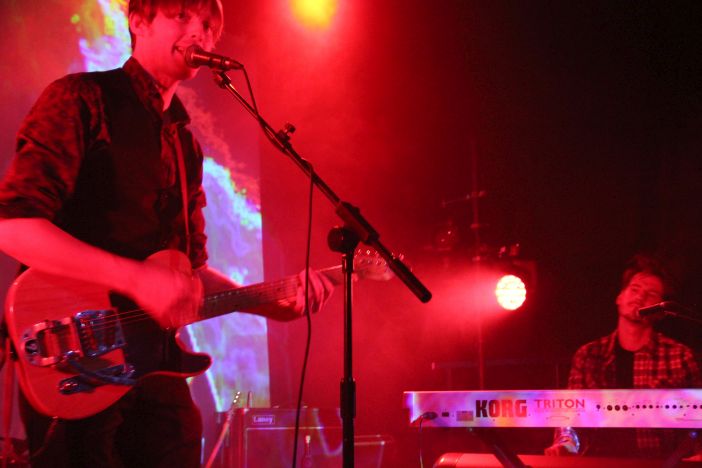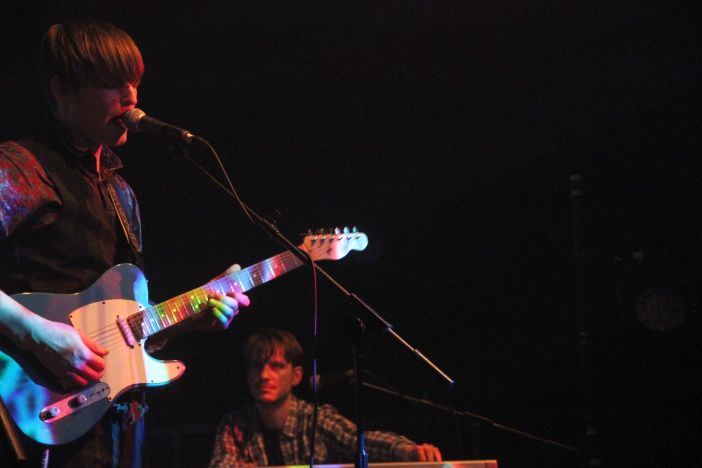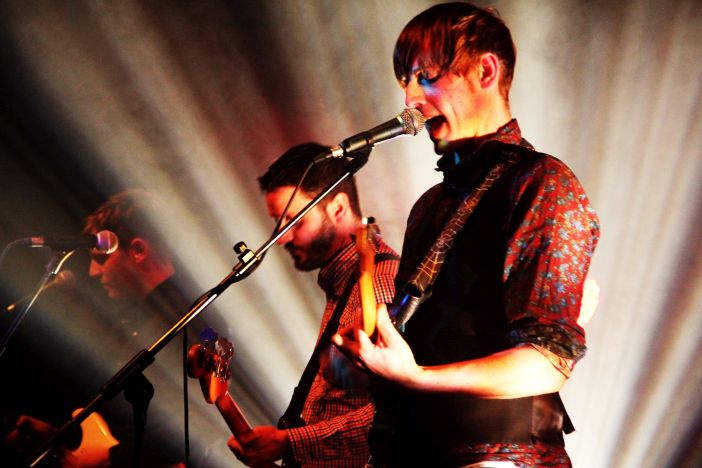 The smartly dressed Brighton five-piece, Fragile Creatures, take to the stage of the Brighton Dome Studio Theatre with the confidence of a longstanding outfit. In fact they are soon to release their debut album 'Fragile Creatures…And Other Wild Things' and we get to witness their launch show for the record.
A breathy roar into the microphone and a deep voiced "good evening" from the frontman kicks the performance off and we are soon dancing to the heavy drum and off-beat guitar rhythm of their first song 'Into The Night'.
Reminiscent of American and British guitar rock and pop from the 60s and 70s, they have carefully crafted catchy songs that get everyone dancing and singing their melodies. From the poppy 'oohs' of 'You Don't Get It' to the country sound of 'Ready to Go' where they actively encouraged line-dancing – the front row happily obliged – these melodic pop rockers are ones to watch.
With a sound similar to Squeeze, 10cc and Prefab Sprout, they are knocking out classic rock and guitar pop, song after song. 'Stowaways' is the standout track of the evening with its toe-tapping melodic chorus, 'ahh ahh ohhs' and a lead guitar solo melting us from high up the fretboard. It's easy to see how this song has already gained 150,000 plays on SoundCloud and been picked as BBC Introducing South's 'Track Of The Day'.
The band's jokey nature really comes across between songs, particularly when the frontman links to their next song and namesake saying: "This song's called Fragile Creatures, so we better play it well otherwise we'll look like dicks". They played it well.
Showing yet more humour, towards the end of the show the frontman promotes the band's place on a compilation album to be released on Record Store Day, saying: "We're sandwiched between Bat For Lashes and Gaz Coombes. It's like a dream come true. Dream sandwich".
As the final song approaches the frontman signs off saying, "we are Fragile Creatures". But they certainly don't mean in terms of their wellbeing as they are warm, confident entertainers with catchy songs to boot. Leaving the stage they run back on to throw their debut LP record into the crowd chanting "more, more".
Not rewarded with an encore despite desperate shouts from an impressed crowd, we will all have to wait until Fragile Creatures return at the Haunt on Saturday 16th April.
Support on the main stage came from Fierce Friend and Prince Vaseline.
Brighton Dome Studio Theatre, Friday 19th February 2016
Words by Catriona Smith
Photos by Jon Southcoasting