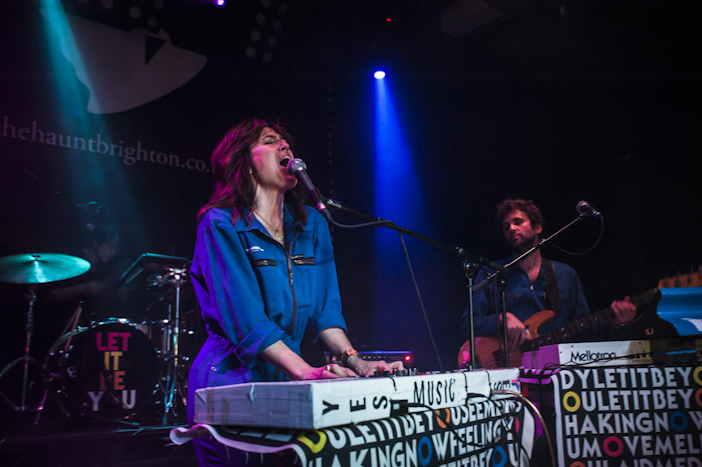 American multi-instrumentalist Joan As Police Woman, real name Joan Wasser, has been deservedly collecting loyal fans and receiving critical acclaim since releasing her own material as a solo artist in the early 2000s. Throughout her solo career she's been known for an array of collaborations including work with Lou Reed, Elton John and Rufus Wainwright, to name just a few.
Her latest collaboration, resulting in her 5th studio album and the 'Let It Be You' tour, is with fellow Brooklyn musician Benjamin Lazar Davis (Cuddle Magic, Bridget Kearney). The show at The Haunt followed the day after they appeared on the 6 Music Live Lounge. Should you have been crazy enough to miss this show, you can view their performance of the title track 'Let It Be You' here.
We headed down to The Haunt to get some pictures and soak up the energy.
The Haunt, Friday 18th November 2016
Words and photos by Francesca Moore