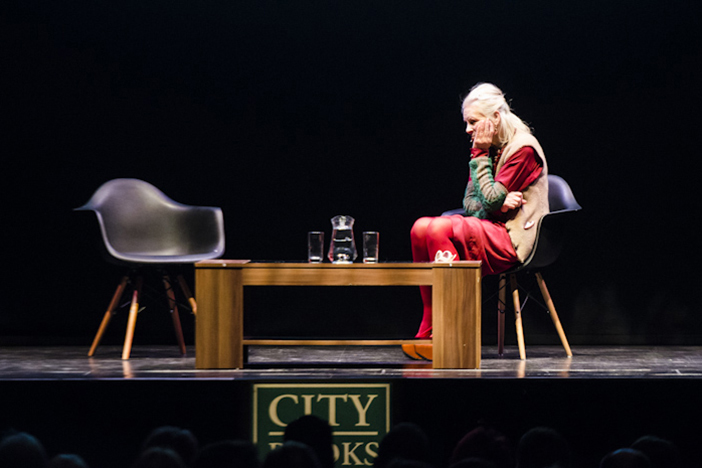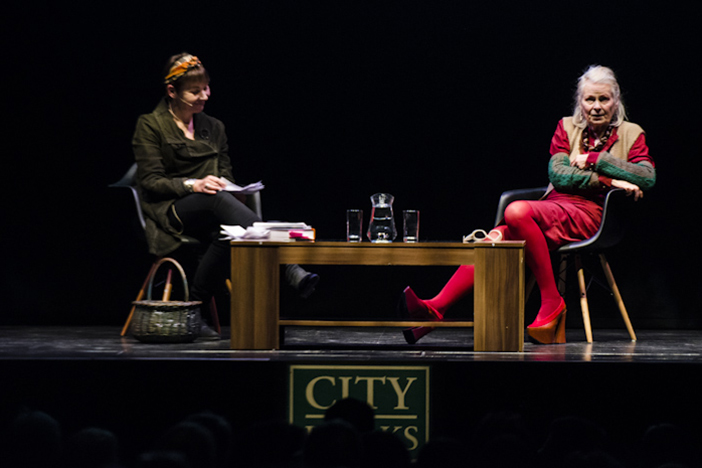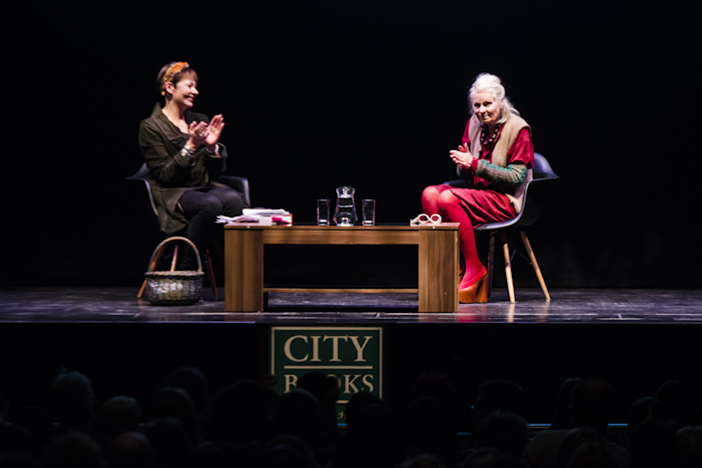 Vivienne Westwood walks onto the stage, dressed in red from head to toe and wearing a pair of platform shoes that you can't imagine any other 75-year-old daring to try.
Westwood, famed as being one of Britain's most iconic fashion designers and the queen of punk as we know it, sits in front of a rapturous audience at the Dome tonight. She is here to promote her new book Get A Life, a personal account of her life told through diaries written between the years of 2010 and 2016. Joining her tonight is Caroline Lucas, Co-Leader of the Green Party and Brighton Pavilion's very own MP.
The evening, sponsored by Western Road booksellers City Books, begins as Westwood explains that the title of her new book means just that: get a life. "The kind where you engage with the world, instead of just sucking it up!" she says. Her message to us: get activated against climate change.
Westwood's charisma and candid humour is unfaltering as she tumbles through stories about her environmentalist beliefs, although there are moments when she liberally indulges her poetic license at the expense of accuracy. Lucas plays the 'straight man' in the duo and guides the conversation expertly which feels loose and unscripted.
Over the course of the evening, Westwood talks about her activist work, which she catalogues on her website climaterevolution.co.uk, and she champions the environmental benefits of switching to a sustainable energy provider – a key message of the night – with Ecotricity being Viv's provider of choice.
The two women discuss the role of the government in protecting the environment. Fracking is a hot topic, and one that both women have a radical past with; Lucas was arrested in 2013 for protesting against fracking in Balcombe, West Sussex, and last year Westwood drove a tank to David Cameron's house in Oxfordshire to carry out a fake 'chemical attack'.
Westwood talks about how she's bringing the climate change conversation to the fashion world, and jokes about how she can use "this season" to talk about sustainable energy. Lucas brings the evening to a close, fielding questions from the audiences, which gives us a peek into Westwoodd's fascinating life: what advice would she give to aspiring fashion designers ("Ask yourself, have you really got talent?"), how can we ethically shop for clothes ("Buy less, choose well, make it last,"), and finally – what does she want her legacy to be?
"For half the country to be using sustainable energy sources!" She declares her manifesto of the evening and the audiences applauds.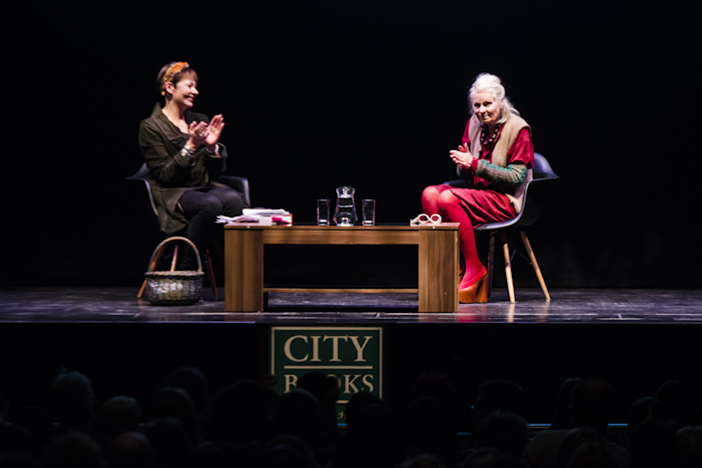 Vivienne Westwood in conversation with Caroline Lucas
Brighton Dome, Friday 18th November 2016
Words by Kate Standing
Photos by Fran Moore