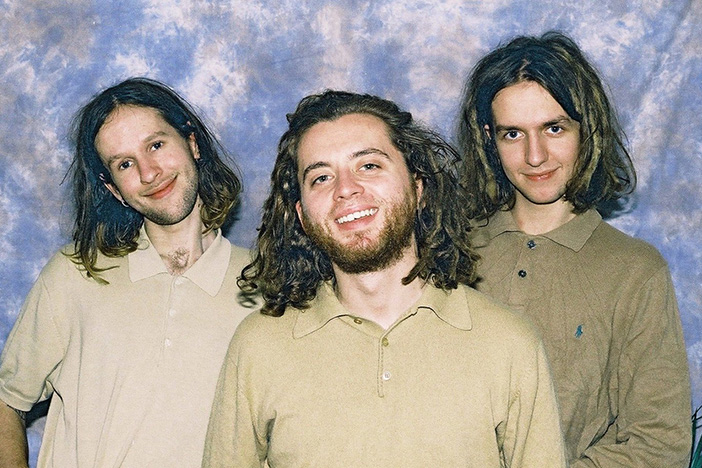 Another brilliant month for Brighton music and a great way to kick off 2016: brand new rocking music from Hardcore Troubadour, DJ Cut La Vis, Professor Elemental, Treasure, Gang and Morning Smoke.
Hardcore Troubadour
'Southern Kind of Life' (Hardcore Troubadour)

Hardcore Troubadour is a Lucero style band from Worthing/Brighton that play beautifully depressing songs with elements of grunge, folk, rock and country. They are just about to release a 12-track album called 'Before Time', and to celebrate, Hardcore Troubadour will be playing a number of dates in and around Brighton & Hove during January, including Pete Jones's RadioReverb show from 6.30pm on Monday 4th January and The Prince Albert on Friday 8th January at 8pm.
DJ Cut La Vis
'One Step Forward' (NICE UP!)

DJ Cut La Vis is Brighton-based Dave Lavis. 'Hit Me One Time' is the first track taken from his debut album, 'One Step Forward'. With a cheeky nod to the classic Max Romeo track, 'One Step Forward' also refers to Cut La Vis making his first step into the future whilst retaining inspiration from the past. Raised on a healthy diet of 90s hip hop, roots reggae and ska, 'One Step Forward' is a melting pot of exactly that – the sounds and culture he grew up around whilst learning his trade. His album is out now.
Professor Elemental & Tom Caruana
'Weird Weird West (featuring Steam Powered Giraffe)' (Professor Elemental)

We are heading over to the 'Weird Weird West' on a quest to find Geoffery, Professor Elemental's missing ape companion. Enlisting the help of Tom Caruana, Professor Elemental will take you on a phenomenal and funky musical journey through time and space, also known as 'Apequest'. Better still, each CD copy of the quirky 'Apequest' comes with full colour wraparound art by Charlie Adlard. Available for order now.
Treasure
'Requiem For The Abandoned Space Age' (Oh Yeah Records!)

Time for some good old rock'n'roll from a Brighton four-piece who go by the name of Treasure. 'Giant Slalom' is the first track on their new album, 'Requiem For The Abandoned Space Age'. Not only has 'Giant Slalom' created a bit of nostalgia (Audioslave's 'Cochise' springs to mind), it perfectly sets up the rugged tone of the remaining eight songs on the album.
Gang
'Animalia' (Corner Shop Pop)

Have a browse over Gang's social media pages and you'll see an image of three boys looking pretty delightful (pictured), but we all know that looks can be deceiving, and in this case they are. The boys have fused psychedelica and heavy rock with their latest endeavour called 'Animalia'. It is limited to 500 copies of black 7″ vinyl, and the first 50 pre-orders come with an exclusive hand painted gold leaf goblet and hand screen printed and hand numbered insert by Gang artist, Jordan Gray. It's also worth checking out the wild video of 'Animalia', directed by Dogbrain Videos.
Morning Smoke
'Soft Decay/How Does It Feel' (Cannibal Hymns)

Formed in 2013, Morning Smoke are a Brighton garage/noise pop quartet. Their third single, 'Soft Decay/How Does It Feel' was recorded by Rory Atwell (Parma Violets, The Vaccines, Yuck) and reignites the infectious and anthemic qualities of all those 90s bands both you and them love. Grunge is definitely back on top, and it's out now.
Photo by Carina Kehlet
Words by Sarah Puttock
If you're a Brighton band, artist or act with some new music out, let us know. We can't guarantee we'll be able to review it, but we'd like to have a listen.