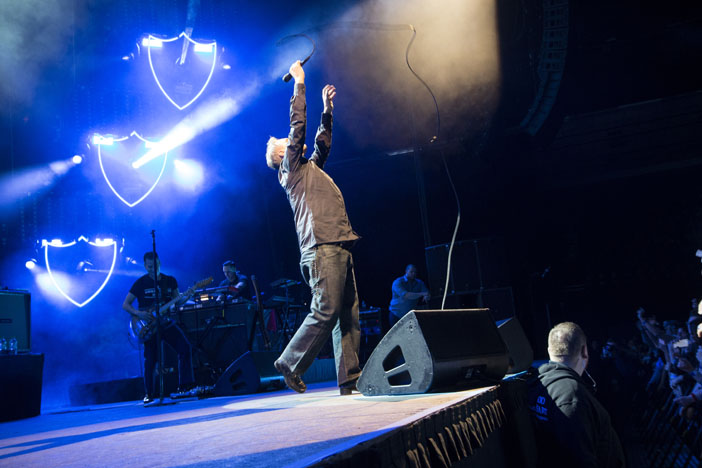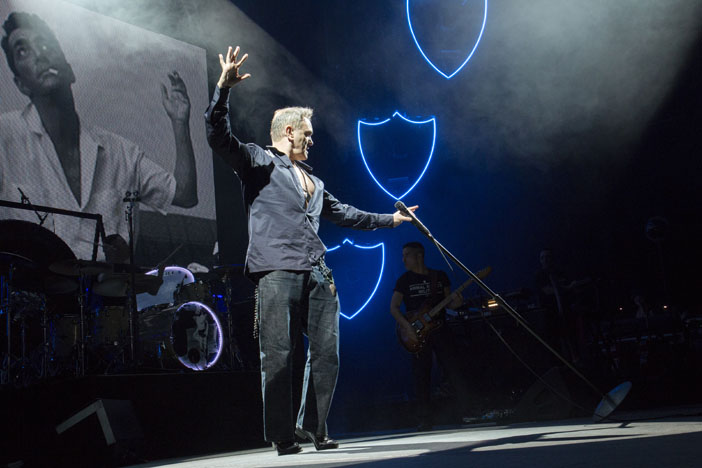 Once revered but now reviled, Morrissey is a complex character. He's made some inexcusable comments in recent years, and this has gained him near universal dislike in the mainstream media, and a reputation as a dogged curmudgeon; an outdated irrelevance; the kind of blustering uncle who posts distasteful comments on your Facebook statuses and starts pointless, cyclical arguments at Christmas.
If you can put his controversial statements aside for a moment (and many, reasonably, can't – he's referred to the Chinese race as a subspecies for their animal rights record, for instance), he's one of the finest lyricists of his generation. As part of The Smiths, he delivered nuance and longing that resonates to this day; poetic pop masterpieces that speak of suppressed emotion and dampened desire, which simmer over Johnny Marr's timeless guitar riffs.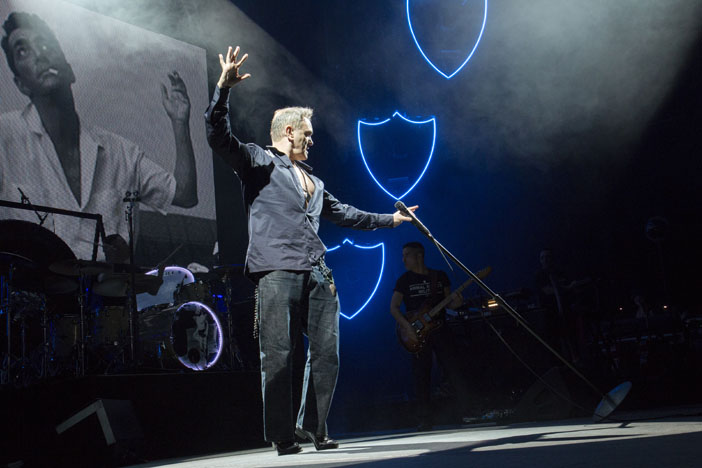 He's never shied away from controversy, but homosexuality, celibacy and vegetarianism are no longer newsworthy but accepted social norms. His current bugbears of police brutality, censorship of free speech, the monarchy and unfair political process seem, ostensibly, pretty basic liberal gripes, but the bluntness of his delivery hasn't endeared him to many.
Morrissey famously dislikes the press, and it shows. Our review tickets were for the cheapest seats, way up in the wings, almost behind the stage – not that the press should get prime positions, but when reviewing a performance, it helps if you can see it. We were warned in advance that photographers wouldn't be allowed within an arbitrary distance of Morrissey. We were asked to confirm that we didn't have an 'anti-Morrissey agenda'. There would be no support act, but a thirty-minute video would be played before the headline set, with no further details available. With all this in mind, it was with some trepidation that we arrived at his bustling show at the Brighton Centre.
Knowing Morrissey's reputation for staunch animal rights support, we feared the pre-set video would be grisly clips of animal abuse in slaughterhouses or perhaps a long-winded political broadcast, but actually, it was a disjointed collection of YouTube clips. Mostly music videos, spanning from Dionne Warwick and The Four Tops to The Sex Pistols, to t.A.T.u.'s Top Of The Pops performance of 'How Soon Is Now?' featured, alongside film clips and talks. If there was a central theme, it wasn't obvious, and it wasn't provocative, though you could tenuously argue most were controversial figures in their respective times and the majority have gone on to become influential. If Morrissey's proving a point – and he probably is – it's a subtle one.
Eventually the star swaggered onto the stage to explosive applause, and launched into a sassy, energetic performance of 'The Last Of The Famous International Playboys'. With eleven studio albums of solo material, he's got plenty of tracks to choose from, but the set is strongly based around new songs from last year's album, 'Low in High School'. It's not his best-received album, with most reviews citing engaging vocals and clever arrangements alongside pointlessly provocative and blunt lyrics. Contentious 'I Bury The Living' slams its anti-war rhetoric home: the jangling lullaby of his voice builds to a deep booming command over a pulsating, paranoid beat. Nuanced, it ain't. The melancholic chanting in bitter anthem 'Who Will Protect Us From The Police?' plays against gigantic projections of images of police brutality. 'Jack The Ripper', from 'Beethoven Was Deaf', is accompanied by billowing red smoke that chokes the stage.
There are, mercifully, some lighter moments. The catchy first single from the new album, 'Spent The Day In Bed' was delivered with a swing despite its forceful lyrics, and saw Morrissey shaking hands with and accepting gifts from the front row without missing a note. 'Jacky's Only Happy When She's Up On Stage' is a maudlin future pop classic with a sultry chorus and a did-he-really ending in which Mozza may or may not chant "Brexit, exit." The familiar refrains in 'Every Day Is Like Sunday' get the audience crooning along softly before the song builds to a fevered crescendo, with Morrissey knelt in a spotlight. 'Suedehead' was delivered with all the poignancy Morrissey's known for, and The Smiths' classic 'How Soon Is Now?' was as powerful and vibrant as ever. His voice hasn't changed, and his delivery is flawless.
The show didn't sell out, but it wasn't far off. Between songs, tuneless chants of "Morrissey! Morrissey!" build from the crowd, almost like at a football match. At one point, a flower was offered up from the front row, which Morrissey wordlessly received and stuffed down the front of his trousers. He declared that he and the band "don't want awards and acclaim… all we want is you," to an adoring reception. He returns for the encore dressed in a different shirt, which he rips off and throws into the air. It's not dignified, but it's not supposed to be, and thousands of fans lap up every moment.
All things considered, it's a fairly tame, well-produced, and well-received performance. There's a brief sardonic clamour about free speech, but for the most part, Morrissey lets the songs talk for themselves. If you can ignore what a few of them actually say, it's a great show.
Brighton Centre, Saturday 3rd March 2018
Words by Jessica Marshall McHattie
Photos by Ashley Laurence