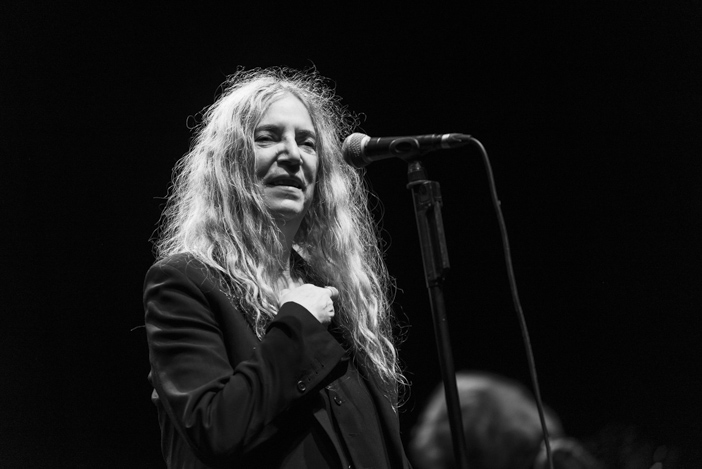 Iconic music legend Patti Smith needed no introduction when she came to perform with 'Her Band' at the Brighton Dome on the UK leg of her tour.
The show was phenomenal, with Smith as good as she's ever been. Dishing out her greatest hits such as 'Redondo Beach', 'Because The Night' and 'Gloria' as well as a sensational cover of John Lennon's 'Mind Games', whose lyrics "chanting the mantra/ peace on earth" clearly resonate with Smith's ethos. She and her band were sensational throughout.
Smith was clearly in her element performing live on stage again, having given up on the limelight for many years, opting instead for a quieter family life.
The ending was met with cheers and a much-deserved standing ovation and an encore including a moving cover of Elvis Presley's 'Can't Help Falling In Love', followed by the ever-empowering 'People Have The Power', where she pleaded with us to stand up and pay attention to today's youth, as they'll be the change-makers and the hope of the future.

Clearly in her element, Patti Smith was glued to the stage at the end of the night – grinning emphatically, taking photos of the audience, making jokes and confessing her unequivocal love for Brighton. She was clearly reluctant to leave, and no-one here wanted her to either. This was a special night for Smith fans of all generations to cherish.
Brighton Dome, Saturday 2nd June 2018
Words and photos by Francesca Moore