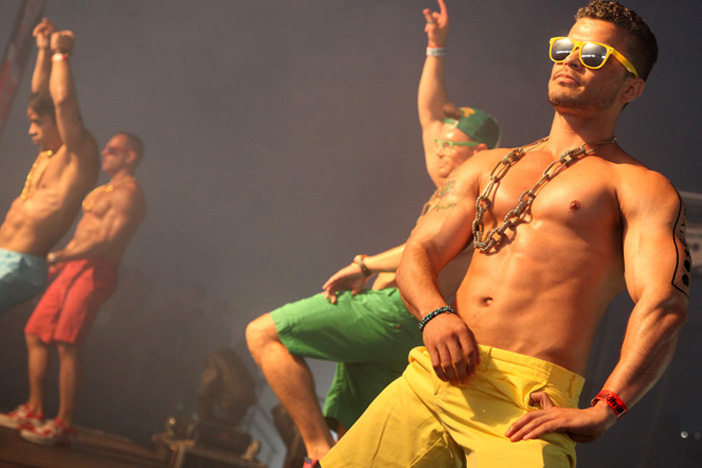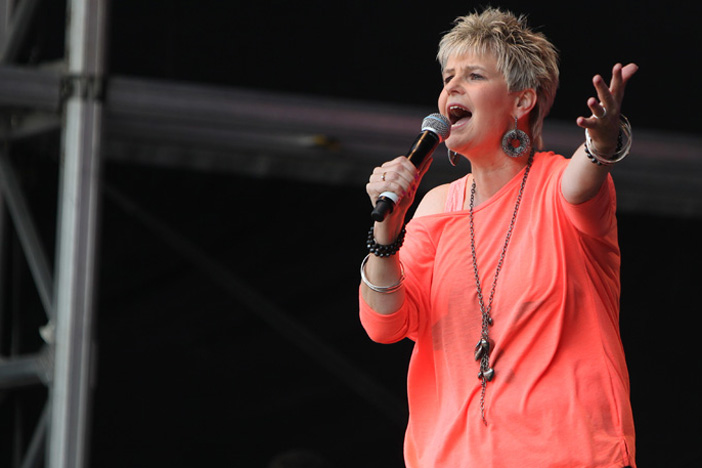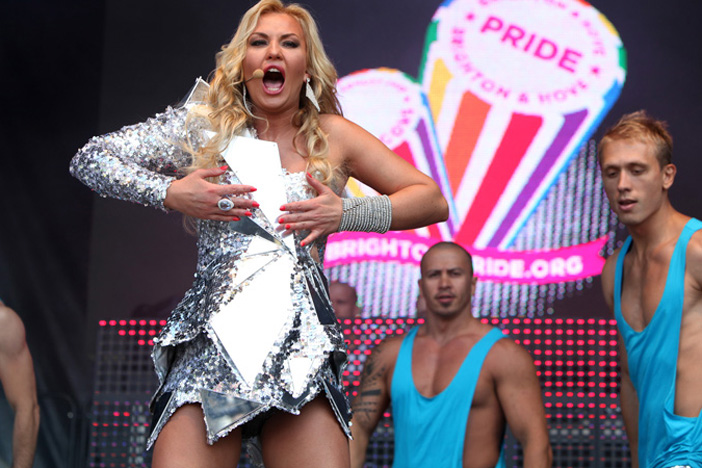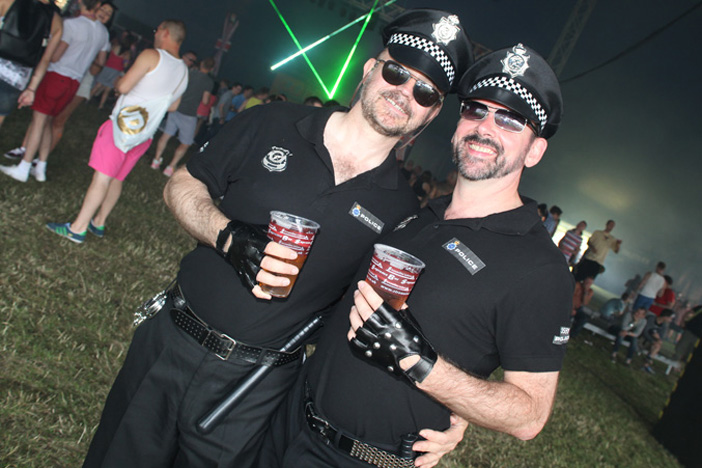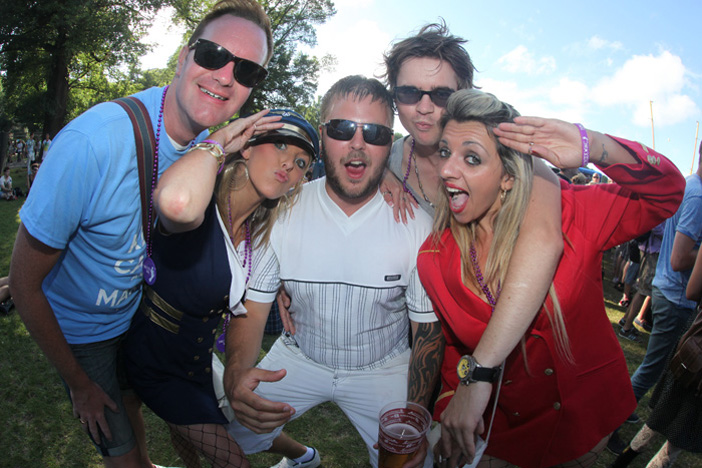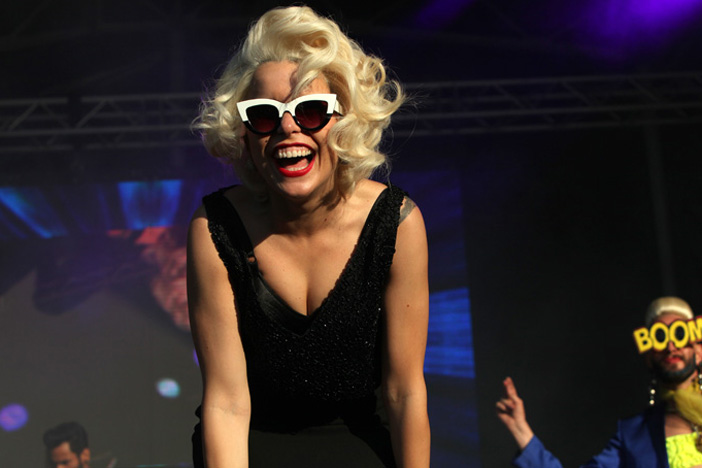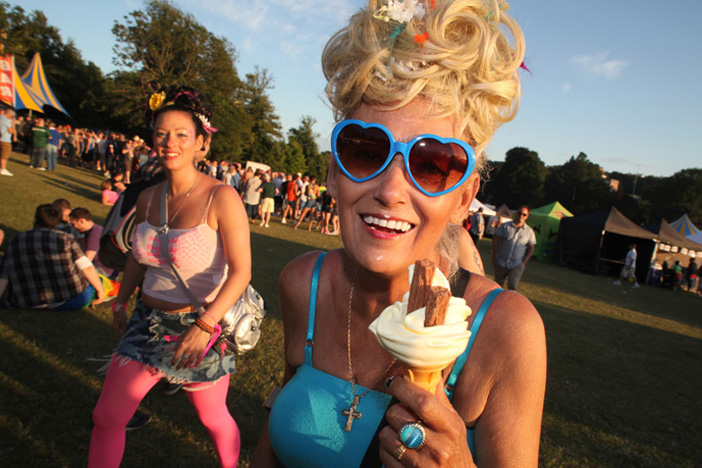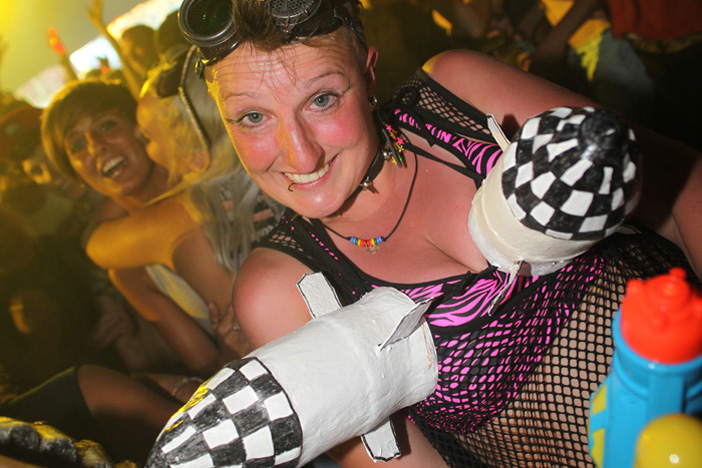 Crowds of people packed St James' Street in Kemptown on the first weekend in August for Brighton & Hove's 40th annual Pride celebration. Despite initial forecasts of rain and cloudy skies, the weather was clear, the skies were blue and even the sun came out, so to speak. For a city that's happy being London's stranger sibling, nobody's more proud of who they are than Brightonians at Pride.
Walking towards Preston Park, rainbow flags hung from every store, bar and bare body in sight. A figure with platinum hair, wearing dark fishnet stockings, a pink dress frilling out at the ends, stood tall above me. It's only when they said, "Excuse me" in a lisp-y baritone voice that I noticed hair slipping over their collar… and that I was in their way.
Getting into Preston Park was no easy task. People filed in cramped and crowded lines but once inside (move over Disney) it was the happiest place on Earth. With amusement rides, drinks and line dancing, I don't know who even could be sad. On the Dance Stage, The Freemasons played an energetic and lively set for their hometown, pumping dance beats through a crowd that seemed to know all of the very few lyrics.
In the Women's Performance Tent, Lucy Spraggan played a set to her devoted legion of flannel-clad female fans. Things have changed since her performance in Revenge last winter— besides her recent signing to Columbia Records. When she took the stage the audience were roaring like they did in the packed club, but her performance today seemed tired. Maybe it has been a long tour, but the only real energy came from the crowd. After every song they cheered and raised their plastic cups in salute. Especially when she played a favorite acoustic/hip-hop tune from her X-Factor days, 'Last Night (Beer Fear)'.
But it didn't matter which stage you visited, everyone seemed happy. And that electricity seemed to light up the city way into the night and the street party carried on through Kemptown. People shouting and celebrating, just being happy and proud of who they were. And everyone in Brighton could not help but feeling a little gay.
Pride, Saturday 3rd August 2013
Words by Austin Macfadden
Photos by Mike Burnell at iso400.com