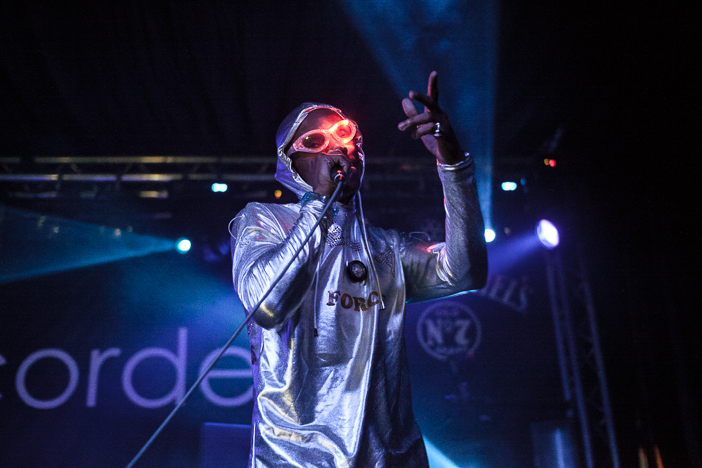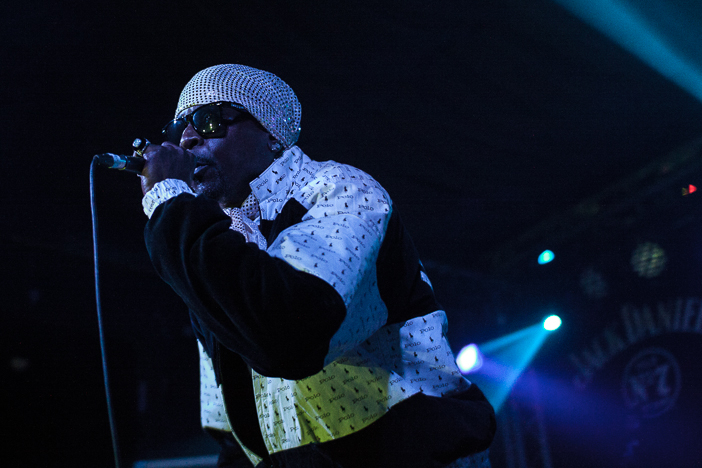 Back in 1988, Ultramagnetic MC's released one of the most ground-breaking hip hop records of all time: 'Critical Beatdown'. Fast forward twenty-five years and the album still sounds great – with its avant-garde lyrics, complex rhymes and funky James Brown samples. The Ultramagnetics are now taking the classic LP back on the road with a 25th anniversary tour.
The crew, who tonight are made up of Ced Gee, Kool Keith, TR Love and DJ Cito, are notorious for their explosive hip hop shows. But before we know it, it's already 9:54pm and the Ultramagnetics are still not on stage. Even for hip hop's tardy standards, this was ridiculous – there was only about 35 minutes left until curfew.
The DJ hyped up the crowd to ease the frustration of the fans, all of whom paid a hefty £15 for the night. After a few minutes in he was struggling to keep up the momentum, clearly running out of signature hip hop 'hype' terms to use on the crowd.
Just before the clock struck ten, the group came on looking like they were attending an extraterrestrial-themed party. Ced Gee had colourful LEDs on his eyes and sported a tight silver space suit, whilst TR Love looked resplendent in his glistening bandana. But Kool Keith was nowhere to be seen.
Two songs in, Ced Gee finally perked up the courage to explain why Kool Keith wasn't on stage with them, even with only 25 minutes to go. "He is very particular about what shit he walks out to," he remarked.
It was not just the timing of this show that proved to be shambolic. Even when Kool Keith finally emerged, the group complained profusely about microphone problems – and with good reason.
Throughout the show, the mics were far too quiet. To try and compensate, DJ Cito played the original Ultramagnetic tracks with the recorded vocals still on them – meaning the MCs we had come to see were merely rapping along karaoke-style to their own records.
Kool Keith's performance of his leftfield solo track 'Dr. Octagon' may have gone a lot better if there wasn't these sound issues, which made it look like he was miming. However, the MCs managed a slight recovery on posse cuts 'Break North' and the thudding 'Give The Drummer Some'.
It was a big shame that the show was a letdown, as many expected it to be a special night. All in all, Ultramagnetic MC's performance was a bit like the Shard – an exercise in image and hype, lacking overall substance.
Concorde2, Saturday 6th July 2013
Words by Jack Dutton
Photos by Samuel Sesemann @ Studio 85UK