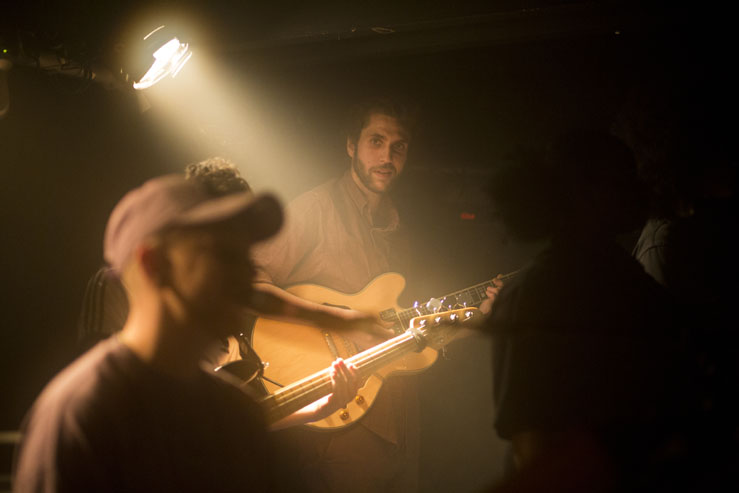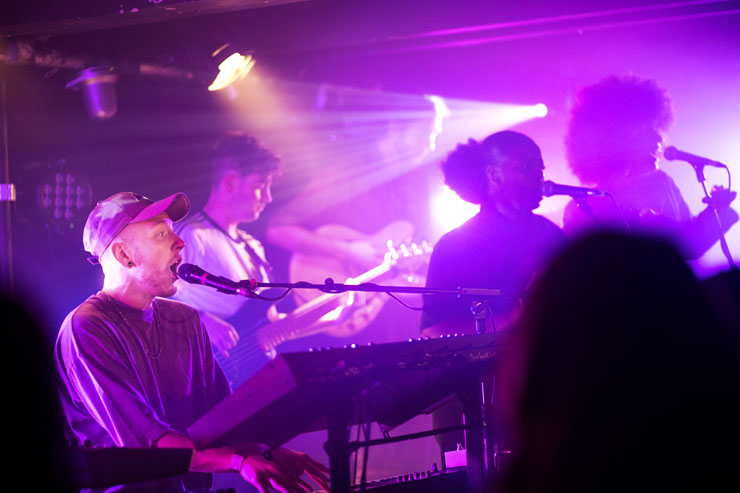 Inspired by the neo-soul sounds of D'Angelo and J Dilla, Brighton band Yakul performed with originality and commanded our attention as they injected soul and groove into a wet and dreary Monday night.
To open, fellow Brighton-based singer Steven Bamidele took to the stage and serenaded the room with a keyboard, some master falsettos and humourous asides. 'Still My Mother's Baby' perfectly encapsulates his emotive lyrics and passionate vocals. It's a taster, but enough to make us excited for new Bamidele music to be released in 2020.
Yakul then arrived with a full eight-piece line-up and immediately captivated the crowd. Showcasing their latest EP, 'Getting Late', the band gave us consistent energy and skilled musicianship. Throughout the set, each musician had a chance to shine – from Sam Hughes' tight beats to the blazing brass duo.
The band truly surpassed themselves on 'Holiday', the latest single, owing to the beautiful vocals of lead singer James Berkeley and his backing singers. The intricacy of the harmonies combined with the mellow, stripped-back bass and electric guitar to prompt the crowd to gracefully sway side-to-side.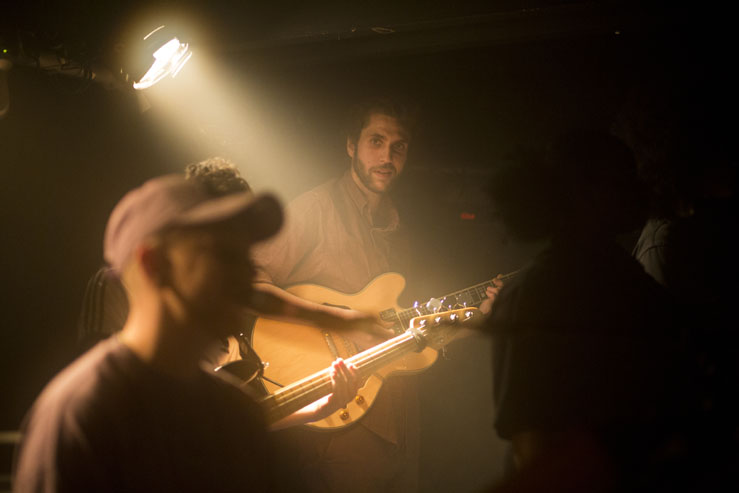 We were also treated to some new/unreleased songs throughout the set, which indicates the band have some great stuff coming in the new year. A top favourite was 'Street Lights', its groovy and smooth vibe enriched with feet-tapping jazz chords that had heads bobbing.
Yakul were a treat to watch live: every song performed so brilliantly and effortlessly. We're looking forward to new releases from the group in the upcoming year. Hopefully, they'll be playing again soon in Brighton to bless us with their soulful sound all over again.
Komedia, Monday 25th November 2019
Words by Tiwa Odukoya
Photos by Ashley Laurence