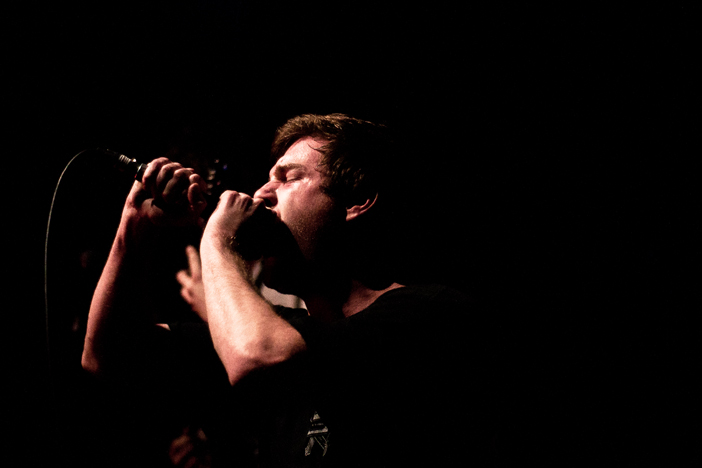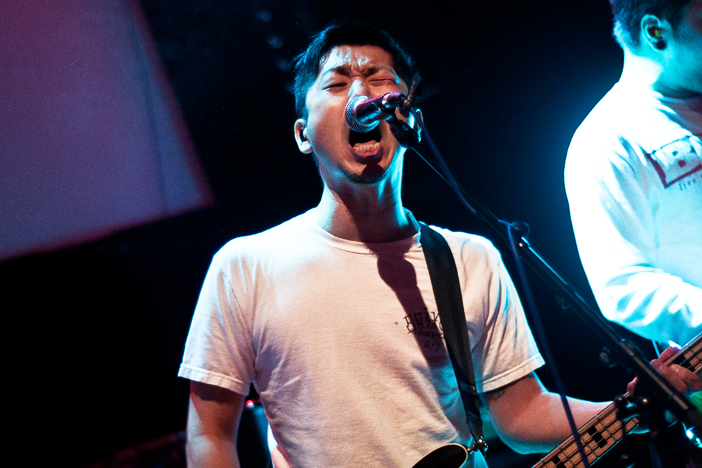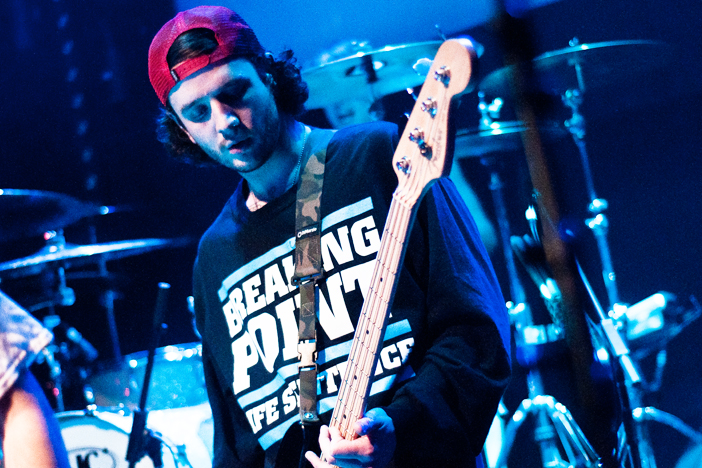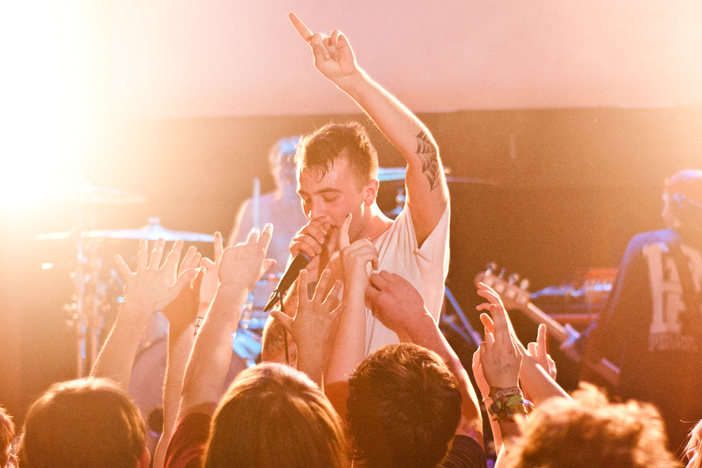 First up, due credit should go to a couple of the support acts. After the bizarre experience of J-Pop/post-hardcore in the form of FACT, Counterparts offer a refreshing Canadian melodic hardcore set, melting hearts and pumping blood in their wake. Chief support, Heights, then begin a tornado of circle pits, destroying any civility with their passionate and riff-heavy songs.
Your Demise have been off the scene for a while now, but with only a four track EP to show for it, we're hoping this show will remind us how exciting the five piece (and partially homegrown) outfit can be. While vocalist Ed McRae was born and bred in our fine city, the others hail from St Alban's and Salisbury, but come together to create a hype that 14-17 year olds adore – at least that's what tonight's average age would suggest.
The band kick off with 'Karma', the latest single off their new EP 'Cold Chillin''. The crowd is already riled up, so this track goes down a treat. However, the set then peters out a little as we descend into tracks that appear on the loved and hated 'The Golden Age'. Despite this, the band's talent shines through, and in this moment their stage presence is all that matters.
As per usual at Your Demise shows, everybody is stage diving. A constant flow of kids jump onstage and blindly plummet into bony, sweaty punters, or even more amusingly, onto the hard floor. But no matter – bruises are to be expected when the band are so prolific in their efforts to shatter our eardrums.
As the set comes to an unwanted close, familiar riffs set the highly flammable venue alight. Tracks such as 'Miles Away' and closing song 'The Kids We Used To Be' sees limbs flailing, heads banging, throats screaming, and (worryingly) faces bleeding. A good night had by all then.
Haunt, Thursday 7th February 2013
Words by Lizzi Hart
Photos by Charles Shepherd
Read our interview with Your Demise's Ed McRae here.