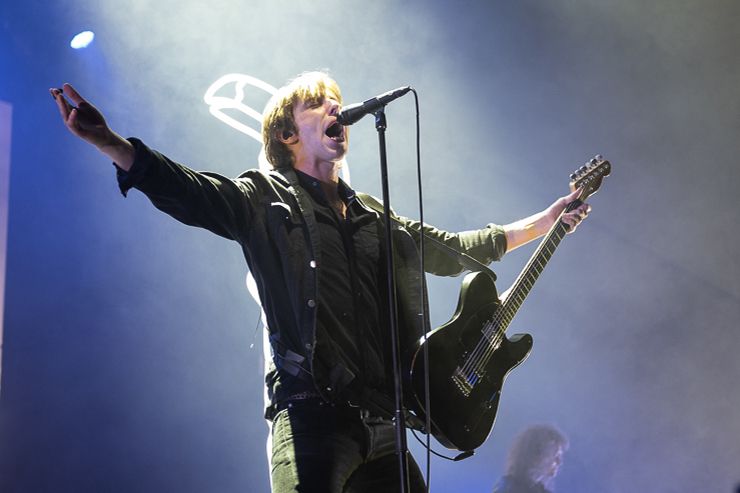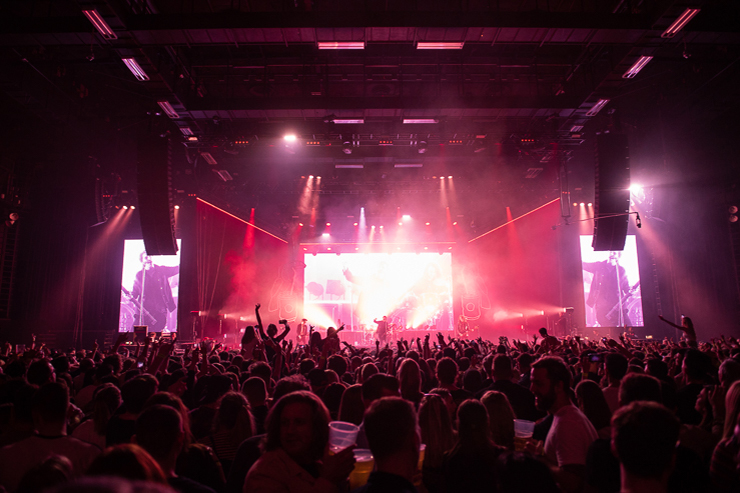 Catfish and the Bottlemen celebrate the release of their third album 'The Balance' with a short run of arena dates ahead of a European tour and a summer of international festivals. Their Brighton show likely split the crowd in to two groups, those surprised by the raucous atmosphere and those who knew that's exactly what they came for.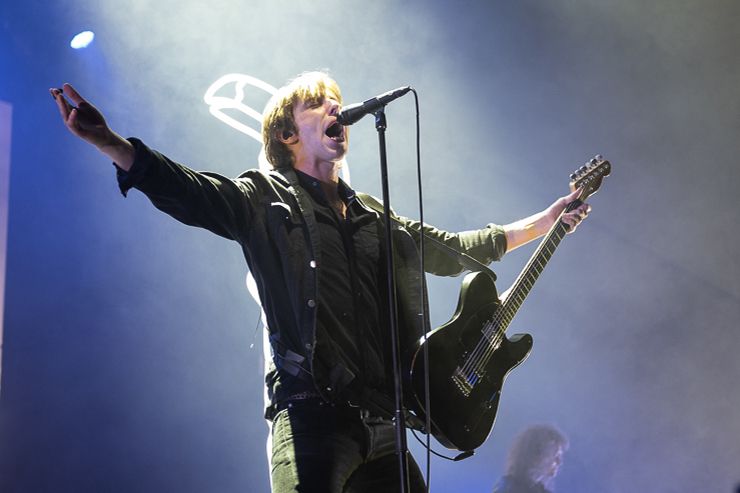 You'd be forgiven for putting Catfish and the Bottlemen in the category of safe and reliable indie rock, or maybe we want to feel less guilty for doing so ourselves. You might assume that a band with a platinum-selling debut under their belts and a number one follow up would put on a predictable live show of big singles and standard album-promoting antics. If so, you were wrong. We were wrong.
Large neon pelicans slurping out of cans illuminate either side of the stage as the band walk on, with lead singer Van McCann looking mischievous and gleeful as he takes in the packed crowd. The opening line to the anthemic 'Longshot' immediately sets off the impatient and excited fans and the bar is set for a high-impact show. Their songs come alive and are a world away from the more mellow radio edits.
As the band leads in with 'Kathleen' and 'Soundcheck' the crowd is swirled into a jumping, bass-driven moshpit. Another thing we didn't expect. Maybe it's the sweat, the increasing number of two-pint cups being thrown, or the fact security have to quickly deal with a small smoke flare, but the band decide the drop the tempo. It gives everyone a chance to catch their breath, while the band play a run of newer songs and perhaps draw out their guitar solos a little too long, before recharging with recent single '2all'.
McCann returns to the stage alone, armed with an acoustic guitar for the much more gentle 'Hourglass', which means it's time for phone lights to be raised in the air. During shows this big it's common for people at the back to be less engaged or chatting, but what's striking here is that nearly everyone is locked in and most know all the words. As the band bring their set to a close, the massively successful 'Cocoon' with its charging and uplifting spirit is final proof that they deserve to be here. As more people see them at shows like this Catfish and the Bottlemen will earn the respect they're due as a live band. Tonight is a triumph.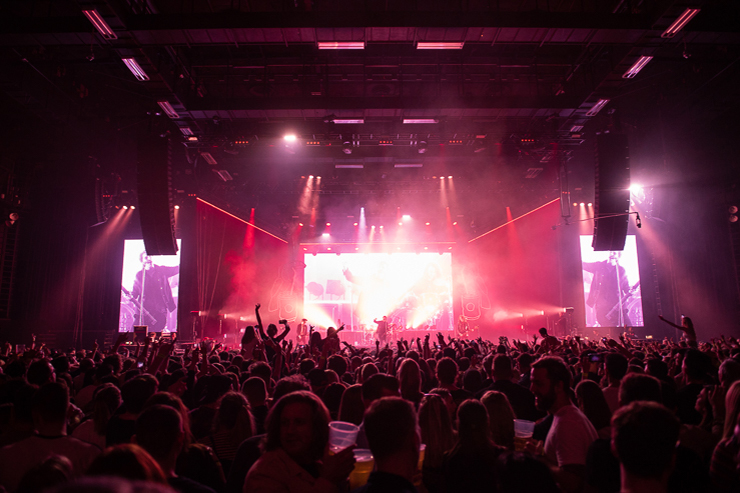 Brighton Centre, 2nd May 2019.
Words and photos by Mike Tudor