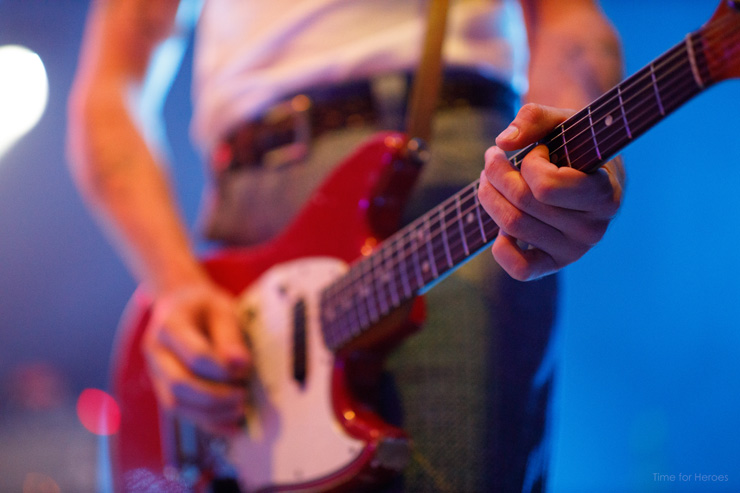 If ever there was a gig that was going to have us embracing the return of live music, it was going to be Fontaines DC at Chalk. Hot and sweaty, raucous singalongs, a sold-out crowd and remembering how to jostle to the front without pissing everyone off… What more could you want?
As with any gig in recent times, it's been a while. Resident Records have been smashing it with their outstores in recent years, and this welcome return was worth the wait. It's been just over a year since 'A Heroes Death' was released (31 July 2020), and it was nice to hear it in full gig mode.
Playing to a sold-out crowd, it didn't take long to realise what we'd been missing. The feeling of basslines that work their way into your bones was both reassuring and energising. By the time Fontaines reached 'Hurricane Laughter', the band and crowd were in full sync, while title track 'A Hero's Death' was beautifully big and broody.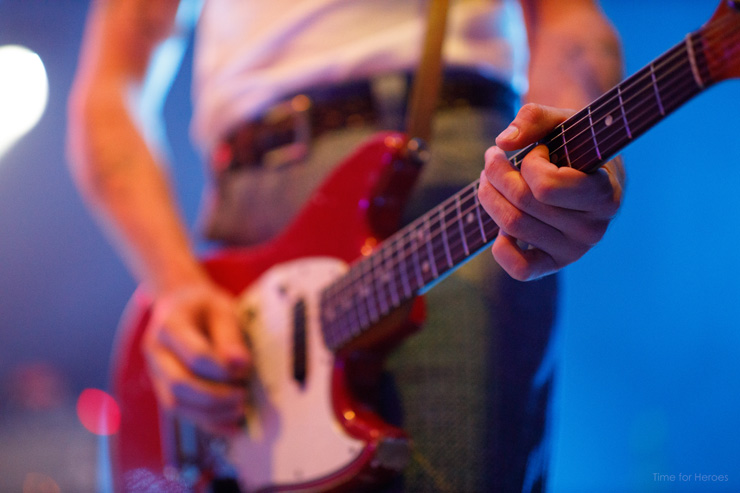 Moments after declaring they don't do encores (the consensus around us was they don't), they re-emerged, treating us to a storming version of 'Liberty Belle'. A personal fave, it was a great way to round off our first ventures out for a while.
Setlist:
Televised Mind
Television Screens
Lucid Dream
Oh Such a Spring
You Said
I.D.B
Hurricane Laughter
Chequeless
Too Real
Sha Sha Sha
A Hero's Death
Boys in the Better Land
Fontaines DC, Resident Records outstore at Chalk
Tuesday 3rd August 2021
Photos by Ashley Laurence