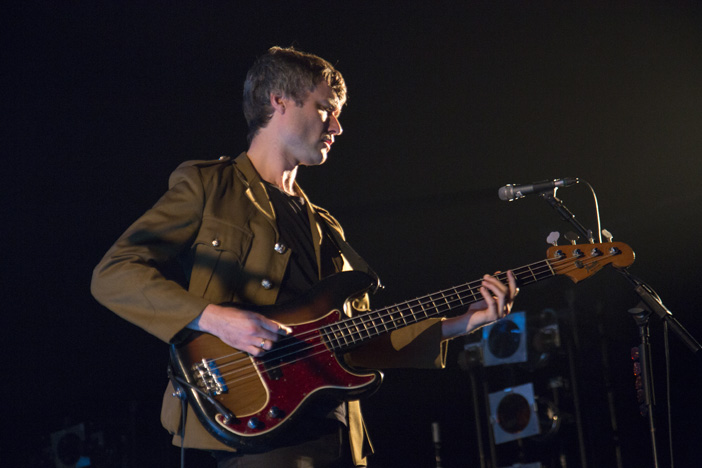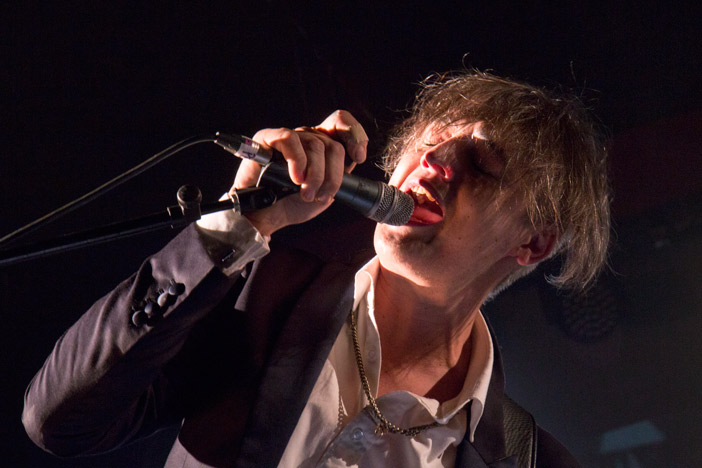 "The arcadian dream has all fallen through, but the Albion sails on course."
'The Good Old Days' lyric resonates tonight as The Libertines play a dream set for fans at the Brighton Centre.
"Welcome my children. I give you The Libertines" says a man dressed as a priest. The band take the stage – which is decorated in bunting – to 'I Do Like to Be Beside the Seaside'. Surreal stuff. The music hall pageantry doesn't last long though as they tear through fan favourite 'Time For Heroes'.
If ever we needed heroes it's now. Natural disasters, Brexit, Trump – there's a million things to feel dreadful about in 2017. Unbelievably, we still have The Libertines.
Rewind thirteen years and it would have seemed impossible. Drug addiction, prison stints and a second album recorded in between security guards – 'Can't Stand Me Now' seemed like forever.
"Have we enough to keep it together?" implores Doherty to the rapturous audience. As he hurls his harmonica into a sea of twinkling camera phones, the answer is a resounding yes.
The Libertines dig deep into their back catalogue of spoils with rarities like 'Bangkok' and 'The Delaney' – delighting older fans in the audience. So does the non-album rendition of 'Tell The King' with its alternative lyrics. However, there's plenty for the freshly initiated too. Played under suitably tropical green lights, 'Gunga Din' gets the most enthusiastic reaction of more recent material.
The classics still go down the best though. The Libs rattle through a storming rendition of 'Boys In The Band' in front of footage of their younger selves. In their signature move, Doherty and Barat share a microphone. It's a poignant moment as grown (and slightly weathered) men are mirrored by a projection of youthful abandon. We're thankful they've made it this far.
What's always been so special about The Libertines is they're incredibly tight but come off gloriously ramshackle. Ditching 'Begging' halfway through for a cover of 'Dream a Little Dream of Me' is a nice surprise and the blistering performance of 'Horrowshow' feels exhilaratingly chaotic. Doherty and Barat are magnetising artists to watch but Powell and Hassall should be applauded for ensuring the band manage to colour between the lines.
There are tender moments too. 'Music When The Lights Go Out' and 'You're My Waterloo' (with Barat on piano) are spine-tinglingly effective. "You'll never fumigate the demons…" croons Doherty on the latter – particularly effective considering his storied road to recovery.
It's a night of celebration instead of contemplation though. The encore brings 'Up The Bracket' and the euphoric 'Don't Look Back Into The Sun' causing insanity down the front. The Libertines link together and take a bow, finishing their 'Tiddeley Om Pom Pom Tour' in style. Who needs the arcadian dream with this reality?
Brighton Centre, Monday 2nd October 2017
Words by Andy Baker
Photos by Ashley Laurence